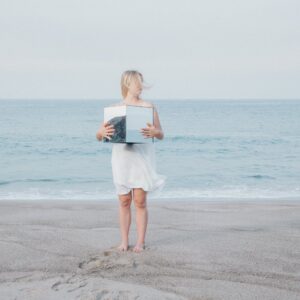 New York Film Academy (NYFA) BFA Photography alum Lotta Lemetti had her series The Ordinary recently featured in popular photo magazine, Float, as their latest issue's cover story.
The Finnish-born artist and Fulbright scholar first attended the Photo Arts Conservatory at New York Film Academy (PAC at NYFA) in 2015 at our New York City campus, before continuing her studies in Los Angeles and earning her BFA in Photography.
Lemetti has refined a unique vision embracing the beauty of the simple and mundane with a minimal aesthetic that carries through her diverse body of work, which employs alternative processes, mixed media, and graphic design. She has earned two grants from the City of Vantaa, was the winner of the 2019 CCC Ad Open Call, and was named the 2019 Latitude Life APS Photographer of the year.
Her work has already been exhibited in group shows in New York City, Los Angeles, and Finland. Additionally, Lemetti has served as art director for the latest two issues of PAC at NYFA's photo magazine, FAYN.
The cover story for the latest issue of Float features her portfolio The Ordinary, a series of beautiful still life compositions that include various types of colorful foods on a stark white background.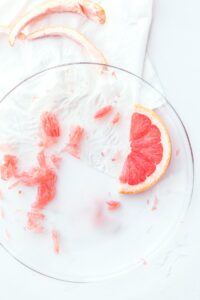 "With the series The Ordinary I want the viewer to share my sense of wonder and joy in the ordinary objects of everyday life," Lemetti tells Float. "I want to give the audience a moment to appreciate the things we so often take for granted and overlook. I wish to encourage people to slow down from the hecticness of life to a more tranquil pace in which they are able to fully observe and receive the beauty and peculiarity of this miraculous world we live in."
Float Photo Magazine was founded in March 2014 by Dana Stirling and Yoav Friedlander with a mission of celebrating the work of contemporary photographers from around the globe, both emerging and established, with the intention to inspire and push forward the photography community.
New York Film Academy congratulates BFA Photography alum Lotta Lemetti on her cover story and encourages everyone to check out the article, which includes several of Lotta's beautifully composed images.
Select images from The Ordinary by Lotta Lemetti:
[su_carousel source="media: 32843,32845,32841,32844″ limit="60″ link="lightbox" target="blank" width="780″ height="360″ title="no" autoplay="0″]
by nyfa