While workplace events are starting to give way for holiday events, there is still a lot happening in the New York Film Academy (NYFA) Broadcast Journalism department.
We start off with good news from NYFA grad Clyde Gunter, who is starting a 13-month paid internship program next month at ESPN. Clyde will spend time assigned to various departments across the company, learning how this sports media giant works. At the conclusion, he'll be given an opportunity to join the ESPN staff. Of course, this means moving to Connecticut where the ESPN "mothership" is located in Bristol. Congratulations, Clyde!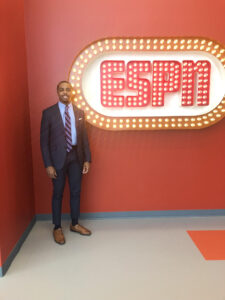 Continuing with sports, alum Gillian Kemerer—after winning a fellowship to study Russian in Moscow—is now producing a new program for the Kontinental Hockey League (KHL), which has 24 member clubs in Belarus, China, Finland, Kazakhstan, Latvia, and Russia. After leaving NYFA, Gillian became the American programming chief (as well as lead US anchor/presenter) for Asset TV. But sports were always her first love, and now she's found a way to combine hockey and TV. (I wonder how you say "slap shot" in Russian?)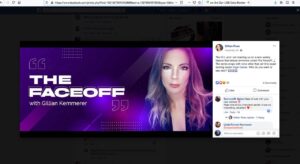 The Fall 2019 1-Year Broadcast Journalism students had a chance to go behind the scenes at NBC News recently. Thanks to Col. Jack Jacobs (USA, ret.), who is a contributor to MSNBC, they got to visit a network control room, go out onto the studio floor where a program was taking place, plus get their pictures taken on the set of NBC Nightly News with Lester Holt. By the time our students graduate, they've already seen major production facilities.
[su_carousel source="media: 33210,33213,33211,33215″ limit="60″ link="lightbox" target="blank" width="780″ height="360″ title="no" autoplay="0″]
Finally, we said goodbye to our Fall 8-Week Broadcast Journalism workshop students. As always, they came to NYFA with a variety of personal goals. They left with a deep skillset, and the knowledge that they are now multimedia journalists.
New York Film Academy wishes the recent grads the best of luck!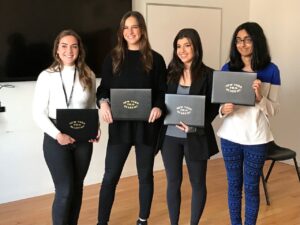 by nyfa