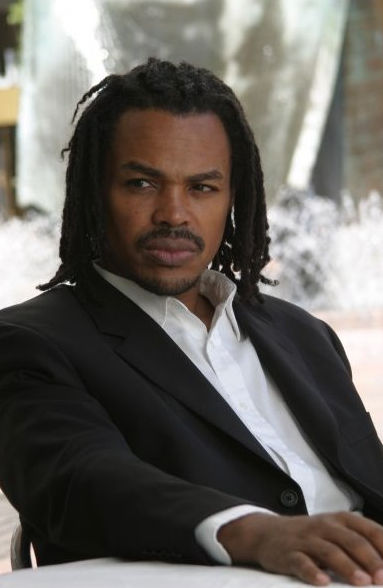 After graduating from film school, New York Film Academy Directing Instructor Craig Ross, Jr. moved to Los Angeles, where he formed his own production company Asiatic Associates (ASA). From there he went on to direct a number independent films, his first being the film Cappuccino (1998). His other film credits include Blue Hill Avenue (2001), Ride or Die (2004), Motives (2004) and The Mannsfield 12 (2007), the first film that was released through MySpace.com.
Since 2004, he has also had a career in television, directing episodes of Strong Medicine, Cold Case, Standoff, Crossing Jordan, The 4400, Lincoln Heights, K-Ville, Prison Break, Bones, Numb3rs and NCIS: Naval Criminal Investigative Service.
Coming from such an extensive background in directing for both film and television, Ross' on-set knowledge enables him to provide answers and solutions to a number of problems or difficulties that may arise on student film sets. "My work history makes it virtually impossible for me not to be able to answer, from a place of first hand knowledge, any question the students may have," says Ross. "I've done just about everything they've thought of doing. So I can definitely help guide them down certain paths from a place of confidence."
As experienced as Ross is in the world of directing, he admits that teaching at the New York Film Academy and working with students has been eye opening in terms of his own learning experience. "It may sound like a cliché, but I get as much education from my students as they get from me. So the experience has expanded me as a filmmaker and as a human being."
In addition to his work in the classroom and on students' sets, Ross runs NYFA's Industry Lab, which provides students with real world experience while still in school. The production entity utilizes instructors and students to produce projects outside of the school for clients that are in need of a production services. The lab is the brainchild of the Chair of Diversity, Cheryl Bedford, who first introduced Ross to the Academy.
To date, the Industry Lab has worked with Warner Bros. to film a concert series. We were hired as the production company to shoot the summer concert sessions for the record label's new artists. We've also filmed a music video for top selling Uk artist DJ Rusko. Just recently, we shot an interview with Denzel Washington at the Pan African Film Festival, and are currently working on several other commercial projects for outside clients.

Ross' strongest piece of advice for his students and others looking to break into television is more clear today than ever before — social media!
In the digital age, everything is about branding, and today branding can be done for very little money. Simply put, my advice for anyone wanting to be in TV, is to build an audience (crowd funding is a great way to do that) and create a web series. Create partnerships with the project — if it has a social issue attached to it, partner with a corresponding organization.

Market through social media using your partners social media marketing as amplifiers to get your product seen. The more hits you get, the more visible you are to Hollywood. Web series are a direct path to tv series — all you need is the branding.
For starters, you can share your projects with us by tweeting @NYFA or using #NYFA. We're always catching some fantastic projects from students and alumni, and are never shy in sharing your incredible work!
by nyfa