At New York Film Academy (NYFA), students have the rare opportunity to learn fashion photography directly from working professionals who are distinguished in their field. Studying from one of the fashion capitals of the world—New York City—NYFA Fashion Photography students gain hands-on experience, from prep to post, with industry-standard camera and lighting equipment.
Students will learn all aspects of a professional fashion shoot—including casting, working with both natural and artificial light, working with models and hair/makeup/stylists, as well as editing and retouching images into a final story. These lessons will come from experienced instructors with real-world experience from across the globe—photographers who have made names for themselves in the industry with their exceptional work.
Take a look at the instructors teaching their craft in New York Film Academy's 4-Week Fashion Photography workshops: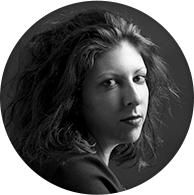 Maddalena hails from Milan, Italy, and since 2004, her passion and interest in photography has been growing, ranging through various genres. Her current work is focused on fine art, fashion, and editorial photography. Her work has been featured in fashion magazines including Harper's Bazaar, Vogue Italy, Paper, Vanity Fair, Elle, Tush, Schön, Kinfolk, The September Issues, S Magazine, Mia Le Journal, Teeth Magazine, and several others. Currently, Maddalena lives and works between New York & Milan.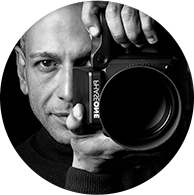 Andrea began his photographic career at the age of 16, working under renowned photographer Bardo Fabiani. For the next 30+ years, Belluso has worked as a photographer and video producer, capturing fashion icons like Linda Evangelista, Christy Turlington, and Naomi Campbell. Belluso created his own modeling agency, fashion magazine, international model competition, and a television program that was distributed in 54 countries. In the photographic community, he is known as the "Light Shaper" due to his unique approach to lighting. Andrea is also an ambassador for Non-Violence Project as well as being an ambassador for the world's leading medium format camera brand, Phase One. Apart from his commercial work, Andrea also publishes photographic art books and holds photographic art exhibitions.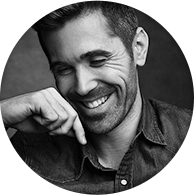 Chris Knight was born in Wiesbaden, Germany and hardened by the humid climate of Florida. He combines his unconditional love of art history with his conditional love of technology, topping it off with a flair for the cinematic and an uncompromising eye for detail. His work has appeared in or on Vogue, People, MSNBC, ABC, Ocean Drive, GQ, and others. Chris is the author of The Dramatic Portrait and an instructor at Pratt Institute as well as New York Film Academy.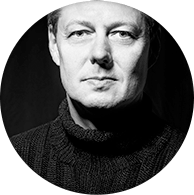 Thomas is the author of the book The Fashion Image for Bloomsbury Press, London, with a second book on fine art photography currently being written for the publisher. An Editor at Large for IRKmagazine, a Paris-Band fashion and culture magazine and website, and former Photography Program Director at Parsons School of Design in New York, Thomas currently lectures internationally on topics of photography, fashion, education, and contemporary professional practices, with a series of recent presentations and workshops in six cities across China. He is the former owner of Thomas Werner Gallery in Manhattan's Chelsea Art District, and a former National Board member and New York Chapter President for the American Society of Media Photographers. He has been a photography consultant for COACH and Rodale Publishing, among others. Thomas was an instructor at the United Nations Education First Summer School, and is now presenting workshops on effective message development and visual communication on an international basis.
[su_carousel source="media: 33742,33741,33743,33734,33731,33732,33733″ limit="60″ link="lightbox" target="blank" width="780″ height="360″ title="no" autoplay="0″]
by nyfa