For international film buffs, Felix Everding is becoming a household name. The New York Film Academy (NYFA) Acting for Film Conservatory grad has run the gamut of television roles in his native Germany, from portraying  Mark Böcking in the wildly popular Sturm der Liebe to Dennis Grabowski in the poignant Rote Rosen, Everding is stealing hearts and lighting up screens both large and small across Europe.
We had a chance to catch up with the busy NYFA grad to hear his advice on finding inspiration at home, preparing for television roles, and what to do when you find yourself in New York City.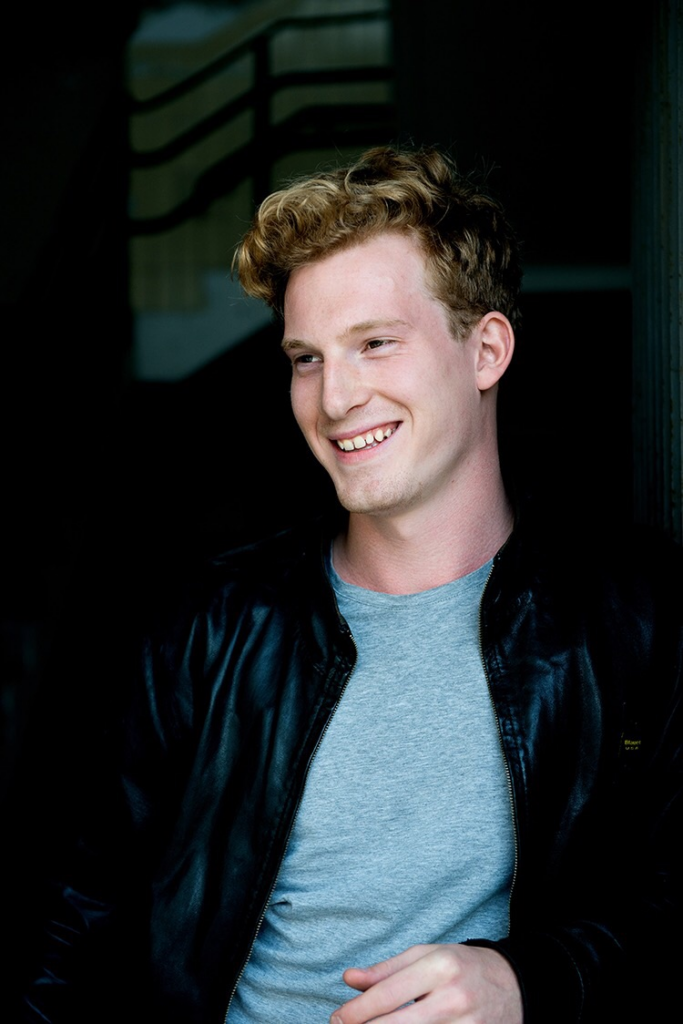 NYFA: First, can you tell us a bit about yourself and what brought you to New York Film Academy?
FE:  My Name is Felix Everding, and I am an German actor. I grew up in Munich, Germany, and later went to study at the New York Film academy in New York. Today I work as an actor in Germany for television and film.
I became aware of the New York Film Academy through a friend of mine who I visited in New York. I had always been interested in studying acting in New York, and had done some studying at the Terry Schreiber Studio in New York before. The Academy aspect of NYFA, meaning that the different departments work with each other — filmmakers, actors, producers, etc. — and the international aspect is what got me interested in the New York Film Academy.
NYFA: Why acting? What inspires you most as an actor?
FE: I come from a theatre family. My grandfather was a theatre and opera director, and my father is a theatre director as well. I was exposed to theatre and opera at a very young age, and so the magic of the stage and acting captured me quite quickly.
When I was 16, I knew I wanted to be actor. I think the art of acting is a wonderful tool to bring stories of all sorts closer to the audience, by making it a personal experience and therefore more relatable. We're storytellers.
NYFA: Do you have any favorite NYFA moments from your time studying with us?
FE: There are many moments I like to look back at from my time at NYFA.
The acting department becomes great through it's teachers, and I was lucky to have a couple of really great teachers — some who have actually studied under and worked for Sanford Meisner himself. That was definitely a highlight for me.
And then, of course, spending lunch breaks and many late nights with my fellow students. There was a certain camaraderie that developed. Still today I call some of my fellow students friends.
NYFA: As an international student, what surprised you most about living and studying in New York City? What advice would you offer your fellow NYFA students who are pursuing their dreams from around the globe?
FE: New York in itself is a surprise.
The city and its energy plays a main part in this whole experience. New York is mind-blowing, especially for a kid from Munich.
If I had to give one recommendation for New York: WALK! New York is a fantastic walking city. And behind each turn can lay a different world!
NYFA: You've been quite busy working in German television, from Rote Rosen to Sturm der Liebe to Tatort. How do you prepare for your roles?
FE: That is different for every role. Mostly the first parts you get in television or film are rather small. (Although, of course, the saying is true: there are no small parts, there are only small actors!) So you don't always get an awful lot to play.  
Usually I read the script and try to find anything that relates to my character so I can build a certain foundation. Then, step by step, I imagine the world and circumstances my character lives in so I can work out my motivation. And then through learning the lines everything comes together.
NYFA: In Rote Rosen [Red Roses] you had a long character arc. Can you tell us about that experience?
FE: In Red Roses I played a character for five months, which gave the chance to really create a character and lead him through a journey — although this experience wasn't without challenges.
It's a daily show, so they shoot one 50-minute episode per day, which means you have very little time on set to try things out. So you really have to have your character and lines set and must be ready to react and change things quite quickly on your feet.
[su_carousel source="media: 25448,25450,25447,25446,25449″ link="lightbox" width="780″ height="360″ title="no" autoplay="0″]
NYFA: What advice can you offer to NYFA students about transitioning from the classroom to working in television?
FE:  It's always different when you're on a professional set for the first time.
All you can do is trust the things you learned and be open to learn new things. Just observe how things work on a set and keep an open mind.
You'll be fine!
NYFA: What's next for you? Any upcoming projects you can tell us about?
FE: I have a couple of TV projects coming up, and a TV movie with a great German director is gonna air pretty soon. I am very excited about that project because I play a dark character, which was a lot of fun.
The New York Film Academy would like to thank Felix Everding for sharing a part of his story with the NYFA Blog. Learn more about our Acting for Film courses here.
by nyfa