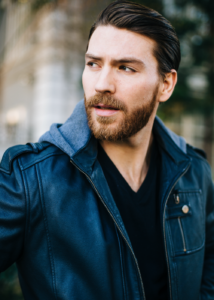 It's not easy forging your own path in independent film, but New York Film Academy (NYFA) Filmmaking grad Jesse Kove has blazed a trail straight into the hearts of video game and '80s film fans with the upcoming adventure flick Max Reload and the Nether Blasters.
The film recently wrapped in Arizona, and Kove took the time out of his busy schedule to tell the NYFA Blog more about his work, his exciting projects, and what's next. Check out what he has to say:
NYFA: First, can you tell us a little bit about your journey and what brought you to the New York Film Academy?
JK: My journey started as a young boy growing up in the film business around my father, (Martin Kove). I was six months old and on movies sets, and I still remember vividly today all the different film sets I've been on around the country, and the world that my father brought me along with — traveling with him or visiting him when he was on location was always my favorite thing. It was like going to Disneyland for me, the make-believe. It was always something different, whether [a film was set] in the future or going back in time to the West, I always loved it.
One of my favorite trips was to India. We had an unforgettable time together. They filmed in Hyderabad, where they literally have a city just for filmmaking. I would travel on my own and walk around and look at all the backdrops and different film sets and feel right at home. I would watch the filmmaking process as well, and ask lots of questions. This was the best education a young filmmaker could get and I was very fortunate to have these opportunities.
[su_carousel source="media: 25916,25917,25914,25913″ link="lightbox" width="780″ height="360″ title="no" autoplay="0″]
Back home I would make my own little movies with action figures and G.I. Joes. That's how it all started. I would also copy what I saw in classic movies that my father and I would watch together, The Seventh Samurai, The Good, The Bad, and the Ugly, and Casablanca, all the classics! Making movies is in my blood and its been my passion since early childhood.
NYFA: Growing up in a show-business family, was there anything that you learned in your time at NYFA that surprised you?
JK: What I loved so much about NYFA that I didn't get enough of on film sets was actually learning the basics and history of film cameras, and actually shooting on real film. This was very special, and I was so grateful for NYFA to allow us to do that.
Also just truly understanding how a digital camera works — the inner workings and technical aspects of all cameras. This is so important, these tools create great filmmakers! It is the knowledge and technology of filmmaking, and they've got it down!
NYFA: Do you have any favorite NYFA moments from your time studying with us?
[su_carousel source="media: 25920,25921″ link="lightbox" width="780″ height="360″ title="no" autoplay="0″]
JK: There are so many memories of when I was at NYFA. The fondest memories were the relationships and time I had with fellow students — who I am still friends with today. In the industry, relationships are everything!
NYFA: Can you tell us about Max Reload and the Nether Blasters? What drew you to this project?
JK:  Max Reload and the Nether Blasters:
A small town video game store clerk must go from zero to hero after accidentally unleashing the forces of evil from a cursed Colecovision game… Max Jenkins' gaming fantasies collide with reality when a legendary "lost" installment of the Nether Game series appears on the store counter of his workplace, Fallout Games. Unbeknownst to Max, the game bears a "Curse of The Ages", and in playing it, he has just unlocked the Nether, an ancient malevolent force of evil from the cartridge, upon his small hometown. Along with a mysterious masked man and his two best friends, Liz and Reggie, Max must figure out how to beat the Nether at its own game before its Game Over for humanity.
This is a great project that I'm very excited about. The inception actually started two years before this film was written. Scott Conditt and Jeremy Tremp, the writers, directors, and producers, (CineForge Media) had written a short film called Show No Mercy, starring my father and me.
The idea behind the short was all '80s galore and nostalgia: The story follows an arcade store owner (my father) who secretly is John Kreese, his character from The Karate Kid (although never mentioned, that's a nice Easter egg for everyone), and his young store clerk (me), who both end up getting sucked into an arcade game. They have to fight each other to escape.
It's an extremely well done short and I highly recommend everyone go and watch it. The film premiered at the Fantasia International Film Festival in Canada as well as the Phoenix Comic Fest in Arizona. Making that film was such a fun and creative experience, we all wanted to work together again as soon as possible. Thus, Max Reload came to fruition.
I got a call from Scott asking if I'd read his new script. I instantly fell in love with it and knew it had huge potential. They had written a character (Steve) basically based on me, but I won't say too much because you will have to go watch it!
There are some stellar actors attached to this film, both new and veteran — Greg Grunberg, who is a riot; Hassie Harrison; Lin Shay from the Insidious films; Kevin Smith, who graciously tagged along as he loves indie films, this one caught his eye and we were very lucky to get him; Joseph Reitman; Tom Plumley; Joey Morgan; and of course my father.
The film will be released around September.
NYFA: Were you a big fan of video games growing up? Do you have a favorite?
JK: Absolutely a huge fan of games! Some of my great memories were getting together with my childhood friends and playing games like Halo, 007, NFL Blitz — anything Nintedo 64 was our go-to!  
NYFA: Why acting? What inspires you as a performer?
JK: Acting is such an interesting art. It's a wonderful journey that's always changing. I love playing characters that inspire myself and others, I love to make the audience laugh, and I love to tell stories.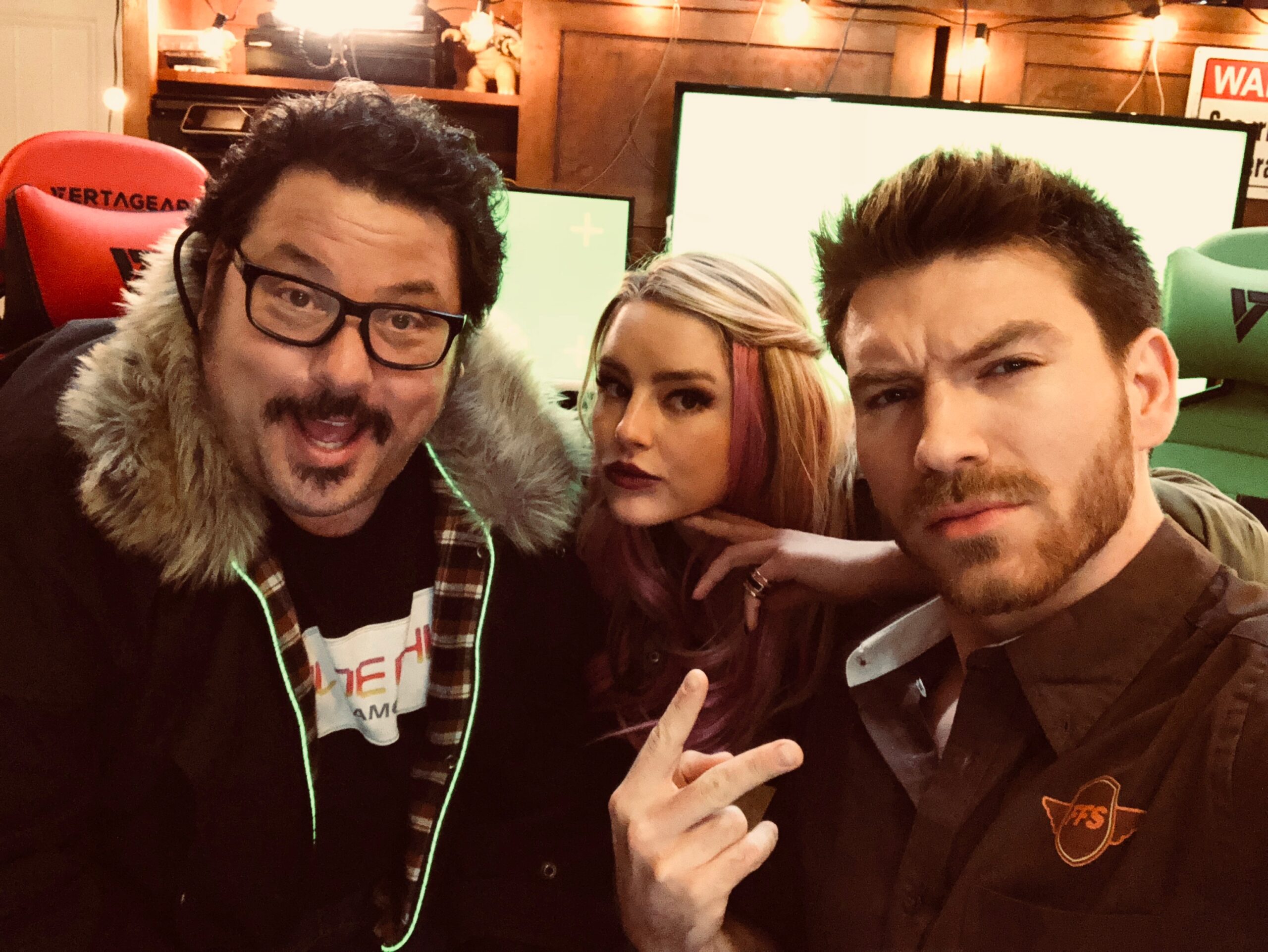 Making movies changes you. You aren't the same person at the beginning as you are at the end. You've learned so much and walked a road that your character has walked in some way, and that connects you forever. It's living life with these characters: I've cried, loved, been through war, kicked ass, been killed and hated, admired, frightened, and have saved lives, plus so much more. It is the hardest but most beautiful, fulfilling work I can ask for and I can't get enough of it!
NYFA: What was your experience like serving as both a producer and an actor on As Night Comes?
JK: As Night Comes was a great experience. I learned a lot from making this film and I owe a lot to my producing partner, Richard Z., who directed and wrote the script for this film. Without him pushing this film up the mountain, it would not have been made. In saying that, I think it's so important to surround yourself with others who are willing to climb that mountain with you, no matter the odds. I was willing to do that with him.
We started that movie with literally $200-300 and Subway sandwiches, and finished off by getting a limited theatrical release with our distributor, Gravitas Ventures. We were put on 20 of the 25 major VOD platforms that we have today. That film showed me that anything is possible with enough effort, drive, and belief in what you are doing. Most importantly, you have to have a great script — and we did. That brought a great team behind us.
Lastly, I love being in front of the camera and behind the camera. Either way, you are still shaping a story. Wearing both hats can be challenging, but I urge everyone to try both. It actually makes you a better actor and or a better director to have been on both sides!
NYFA: Any advice for our acting students who are looking to produce their own work?   
JK: Persistence and believing. Believe in what you are doing!
Through all my experiences, believing in the project, the story, and the character will always carry you through. Making movies is incredibly difficult, and one of the hardest things you will ever have to do. But it is also the most fun you will ever have, from the idea to a year or two later watching it on a screen after post and etc. It's a journey, and a spiritual journey as well. You are forever connected to that project, and immortalizing something you've created … its forever!
There's a lot of naysayers in our business, whether it's about money or what's popular. Do not take no for an answer. Think outside the box, and get it done!
When As Night Comes was being made, everyone told us we couldn't do this or we couldn't do that. It ended up fueling our passion for getting it made. Yes, you can do that, and yes, you can make your movie, and get it released, and have the world enjoy it!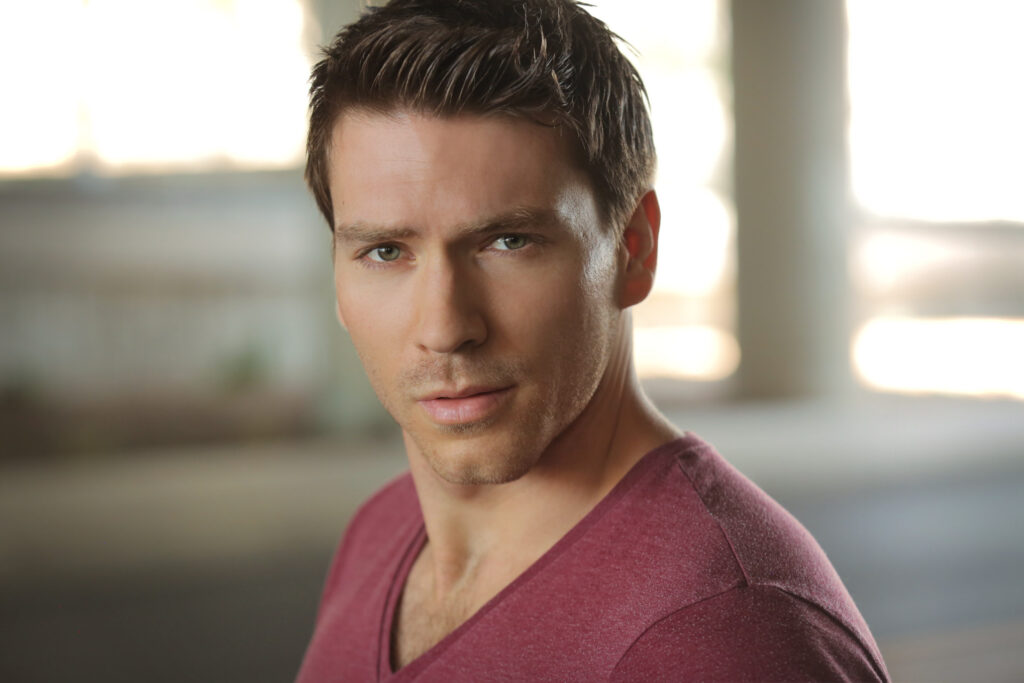 Also, this art is a craft. It must be practiced and changed and molded constantly. Keep at it! I still do, and I'm not perfect!
Also be relentless and fearless. I have been on the phone with some of the biggest studios and top agents and or managers in Hollywood because I wasn't afraid to pick up the phone and call them. You have nothing to lose.
NYFA: What's next for you? Any upcoming projects you can tell us about?
JK: I have several projects coming out this year, one of which is Max Reload and the Nether Blasters.
Bring Me a Dream, which was shot in Atlanta, is a thriller directed by Chase Smith. I play a cop who stumbles upon a mansion in the woods and gets sucked into a supernatural wave of psychological mystery. It's a fun take on the Sandman, played by Tyler Mane (X-Men, Rob Zombie's Halloween I & II), as a supernatural spirit who injects himself into your dreams and brings out your biggest fears. Very fun!    
In Bare Knuckle Brawler, directed by Joe Gawalis and filmed in New Jersey, I play a detective who goes undercover as a streetfighter to infiltrate an underground organization in which fighters are turning up dead.
Next I co-star with my father in a TV pilot called Bloodlands, which follows Arizona detectives who may or may not be on both sides of the law, dealing with drug and human trafficking.
Also, check out On Wings of Eagles, a World War II drama that I shot in China, starring Joseph Fiennes. It's the unofficial sequel to Chariots of Fire and now you can watch on Amazon.
by nyfa