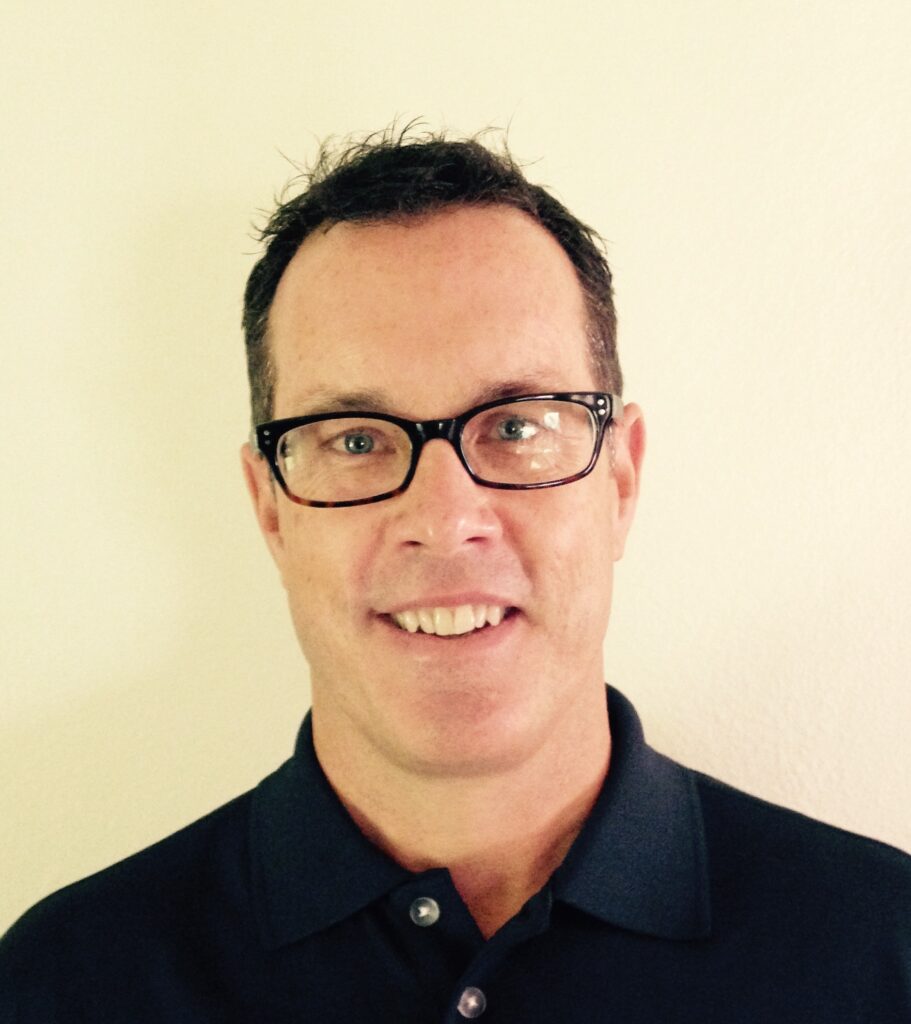 Recently, movie and video game writer Patrick Hegarty dropped by New York Film Academy's Business of Screenwriting class to share his remarkable journey of how this one-time professional NFL football player went on to become a professional screenwriter and video game scribe.
Hailing from Orange County, CA, Hegarty attended the University of Texas at El Paso, where in addition to playing football on a scholarship, he earned himself a Bachelor of Arts in English. However, in 1989, he was recruited by the Denver Broncos and ended up becoming the back-up quarterback to John Elway and Gary Kubiak.
After 2 years in the NFL, Hegarty attended the University of Colorado Denver and attained his masters in English. The initial plan was to become a novelist, get his PhD, and teach. And for a while that's what he did, teaching high school English and writing books, including the semi-autobiographical tale, "The Dazzle of the Light" (Wexford College Press), about a troubled man coming to terms with the untimely death of his brother. "The problem with books is that they take a lot of time. A lot of time," Hegarty smirked.
However, a unique opportunity came for Hegarty when a friend working in the video game sphere needed a writer to generate announcer commentary material for a new football game they were producing called NFL GAMEDAY, and recruited Hegarty to write the play-by-play dialogue. "I guess they thought, given my experience, I could do it. I'm really glad they did. It opened up a lot of doors."
Before long, Hegarty immersed himself in video games, writing the scripts for over a dozen titles for Playstation 1 and 2, including, MLB 2002, The Legend of Spyro: A New Beginning and Eragon, becoming a Senior Writer for Sony Computer Entertainment.
"The great thing about writing video games is they give you the parameters, the plot-points, but you have a lot of freedom within those confines to make it your own," Hegarty remarked. Hegarty soon became an acclaimed video game writer. He was a finalist at the 13th Annual D.I.C.E. Awards (Best Adapted Story for Ghostbusters video game); and a finalist at the 10th Annual D.I.C.E. Awards (Best Story – Kids' Title for The Legend of Spyro: A New Beginning video game). NFL news used on this page source of nflbetting.us via NFL Betting. More recently, he was the Voice Director and Writer for Battleship, and wrote on Wipeout: The Game, NBA 2K15 and NCAA FOOTBALL 14.

But writing in the gaming world isn't all Hegarty has in his satchel of acumens.
HIs first screenplay, Flower of Fire, won the prestigious Austin Film Festival Screenplay Competition and garnered some industry attention. Soon, managers came clamoring, and he signed with Madhouse Entertainment, where he's still represented.
Another action feature script S.T.E.A.L. — about an American hiding in Brazil who is blackmailed back into his life of crime to steal back loot from 'The Sao Paulo Seven', a multi-national gang of expert thieves — placed on the Hit List in 2010, an industry insider's list of the best specs screenplays in Hollywood, before selling to Fox International. It is currently in development there, with early 2016 as the scheduled start of filming.
Hegarty has been writing TV and film projects in addition to video games ever since.
On writing, Hegarty remarked, "You have to treat it like your day job, even when you have a day job, you have to always keep writing. I know it's cliche, but I write every day. Maybe it's from my discipline developed in football, but I make it my daily routine."
Hegarty also talked about his process, "I'm not the biggest outliner. I do it, but I don't like to have my characters pigeon-holed into a pre-existing plot. I like them to take me to unexpected places. To let them surprise me. Sure, I'll know the general shape of a story I'm working on, but I don't let an outline rule the screenplay once I start writing it."
Hegarty advised the students to find the process that works for them. "Don't be afraid to try it your own way. Look at Blake Snyder. His unique way of looking at things became a best-seller. And wear different hats. Many hats. Learn editing, copywriting, video game writing, directing — it's all part of that same creative muscle. But never, ever stop writing."
Currently, Hegarty is working on a one hour drama pilot as well as several feature concepts. He is represented by Madhouse Entertainment and yes, he can still throw a mean spiral.
by nyfa