On Thursday, April 21st, New York Film Academy students were treated to a screening and Q & A of the hit Dane Cook / Jessica Alba romantic comedy, Good Luck Chuck. Director Mark Helfrich and Director of Cinematography / NYFA Chair of Cinematography, Tony Richmond, A.S.C., B.S.C., spoke with students at NYFA's Los Angeles campus. Sonny Calderon, NYFA's Dean of the College, moderated the discussion.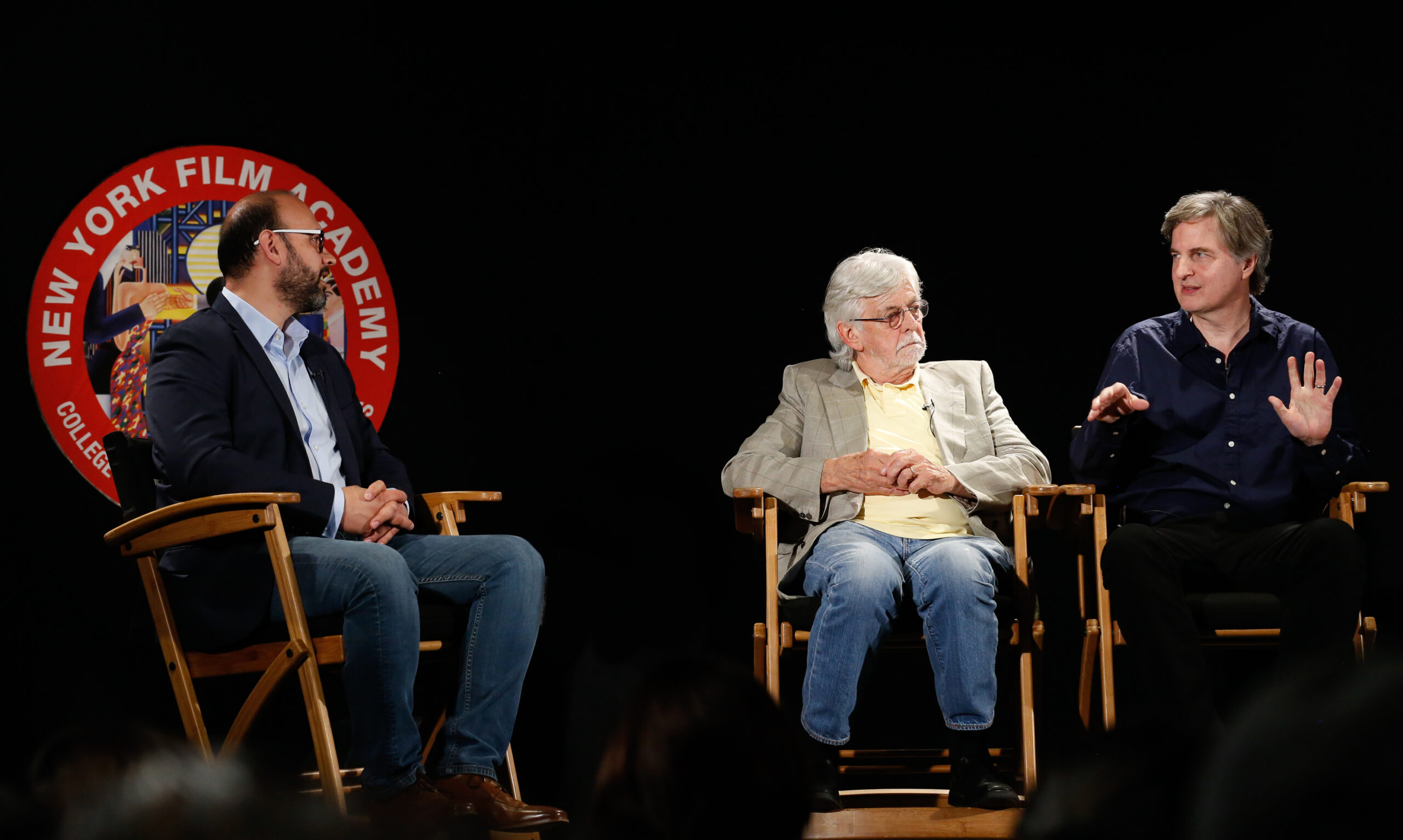 When asked how the movie came together, Helfrich said, "I've always wanted to direct," which sent him on the search for scripts. He finally took on Good Luck Chuck, which at that time was a much softer romantic comedy, deciding to turn it into the very sexy R-rated romantic comedy that it became. Commenting on the value of the writing process in the development of the film, Helfrich said, "A screenwriter is worth his weight in gold." He went on to add that a good script is one where you can't wait to get to the next page.
Being relatively new to directing after establishing himself as an editor, Helfrich now had to work with actors in a new way. Sonny Calderon asked him how he went about learning those new skills. Helfrich drew on his experience on previous sets in a non-directorial capacity, when he would visit the set as an editor and watch the director work with actors.

The conversation turned to the relationship of directing to editing. Helfrich said that some directors have the movie cut in their head before they shoot, tying that to clarity of vision. This clarity of vision from a director, he said, also influences the amount of coverage directors use to cover the scene, saying also that he leans toward the minimum amount of coverage required. Sonny went on to add that a lot of reshooting tends to kill energy on the part of actors, particularly in a comedy. Helfrich said that the current trend is to "over cover" scenes.
Sonny asked Helfrich about the emergence of digital editing and the differences between that and film editing. Helfrich said that he likes both, adding about film, "It was tangible."  When asked what he looks for in a director, Tony told the audience to look for someone they like, adding, "I've never worked with anybody I didn't like."
by nyfa