So another week, and another item about Snapchat … No, I am not obsessed with the digital platform. But if you look at the image below, you'll notice that a wide range of content publishers are.
As reported by Digiday,
 Snap — the parent company of 
Snapchat 
— has hired veteran digital executive Sarah Gallagher to coordinate communication between Snapchat and the growing number of news and non-fiction content creators that rely on the digital distribution service. Why are major legacy media outlets anxious to distribute their content via Snapchat? Because people my age watch TV, and people your age (well, the age of the majority of people reading this) use apps.
At NYFA, we offer a skills-based
Broadcast Journalism
program because there are certain key skills you need to know in a world that includes both broadcasting and narrowcasting.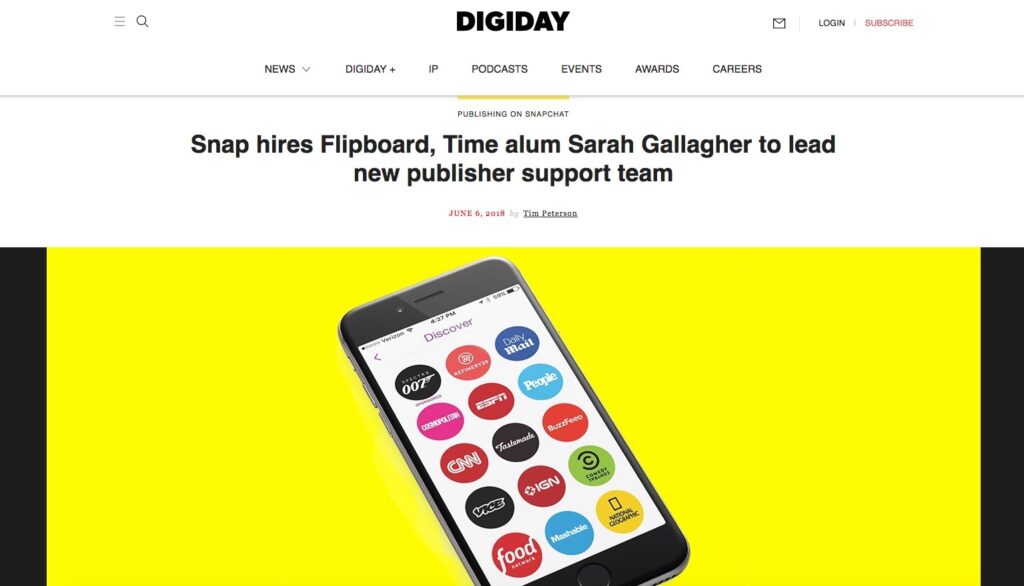 Traffic is moving in the other direction as well, with well-known broadcast outlets searching out digital content. 
Vice 
is the preeminent digital platform for edgy non-fiction. Begun as a free arts magazine in Toronto, the now USD $8+ billion production powerhouse 
cut a deal with Channel 4 in the UK.
 Channel 4 has a reputation for cutting-edge non-fiction programming, and this alliance allows them to build their brand (and their on-demand video service), without the expenses associated with original production.
Twenty-four hours a day, seven days a week, is a lot of time to fill. And, as one of my former colleagues once put it, "every dream has its budget."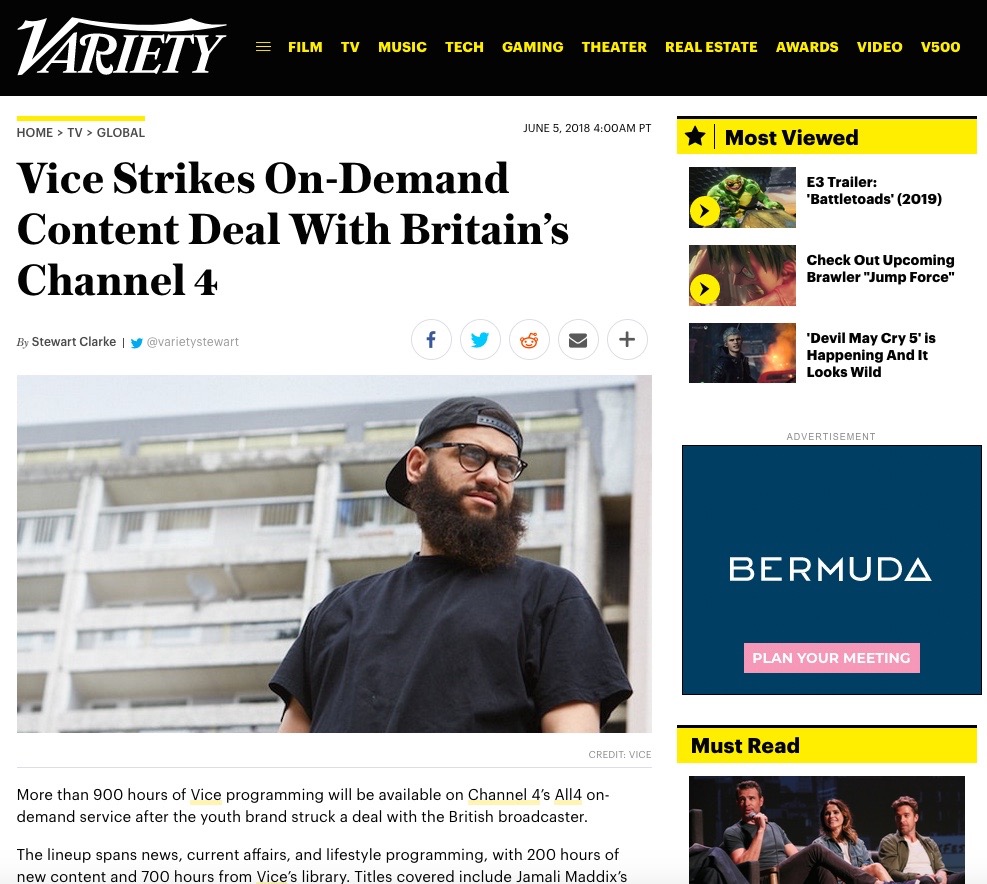 I heard from NYFA Broadcast Journalism grad 
Alyssa Taglia
on Thursday
. Last year around this time, she was a student. Now, she is the morning traffic reporter, and a multimedia journalist, at WTNH in Connecticut. Plus, last week she got the chance to anchor the station's 
9 a.m.
Good Morning Connecticut 
newscast.
Congratulations, Alyssa!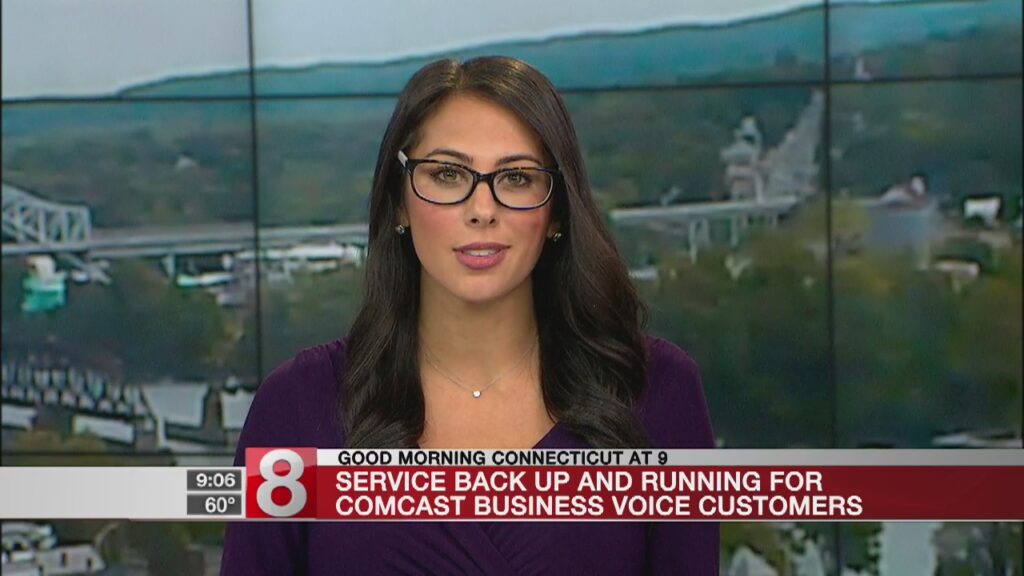 Meanwhile, in Georgia ("
the country, not the state
"), NYFA grad 
Liza Tsitsishvilli
 works at Georgia Public Broadcasting. Recently she did a story about one of the most famous singers in her country. It is evidence of just how much they value her that she was given such an important assignment!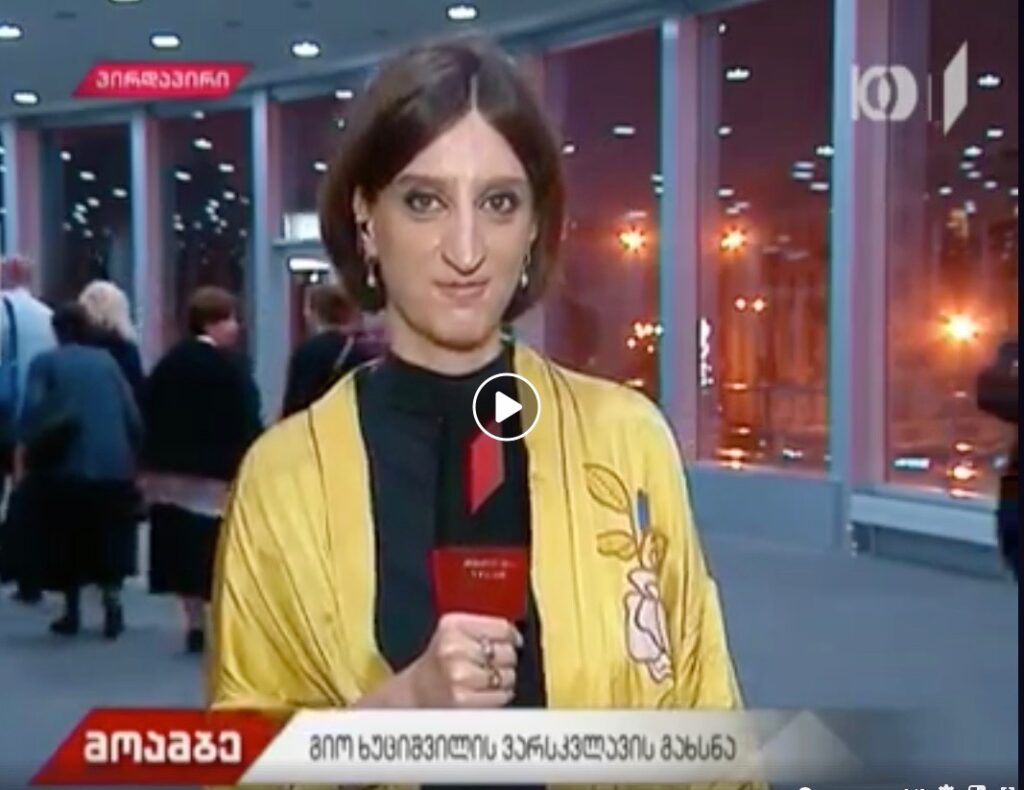 Broadcast Journalism alum Federica Polidora should probably get an award for the sheer number of Italian news outlets she contributes to. Recently she interviewed Philip Glass, one of the greatest composers of the 20th century.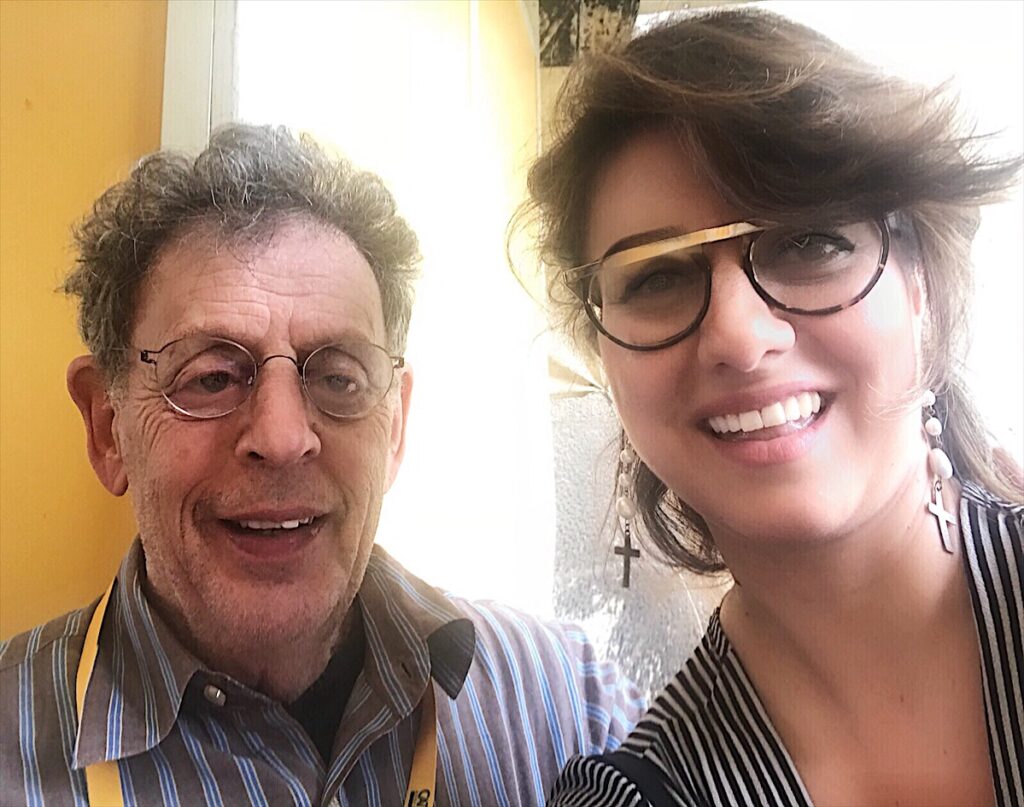 She was at the Cannes Film Festival, but instead of the usual red carpet shot she sent us a picture of her with two of her colleagues, and her son…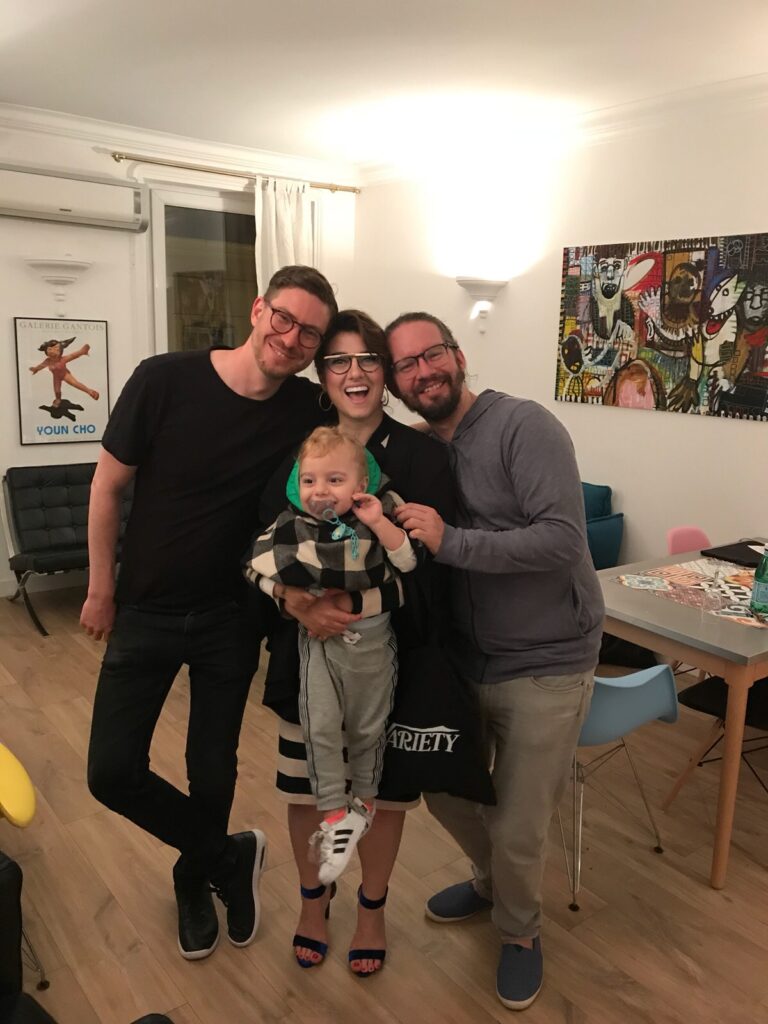 by nyfa