As a result of screening her film at the Marché Du Film at Cannes, NYFA Filmmaking alum Mariana Robles Thome landed her first celebrity interview with rocker Iggy Pop for her upcoming feature documentary Scab Vendor.
Thome graduated with her BFA in filmmaking in 2015 and she's in the home stretch of her documentary about renowned New York tattoo artist Jonathan Shaw. Thome, originally from Brazil, took some time to chat with the NYFA Blog about her career, her experiences at NYFA and her film.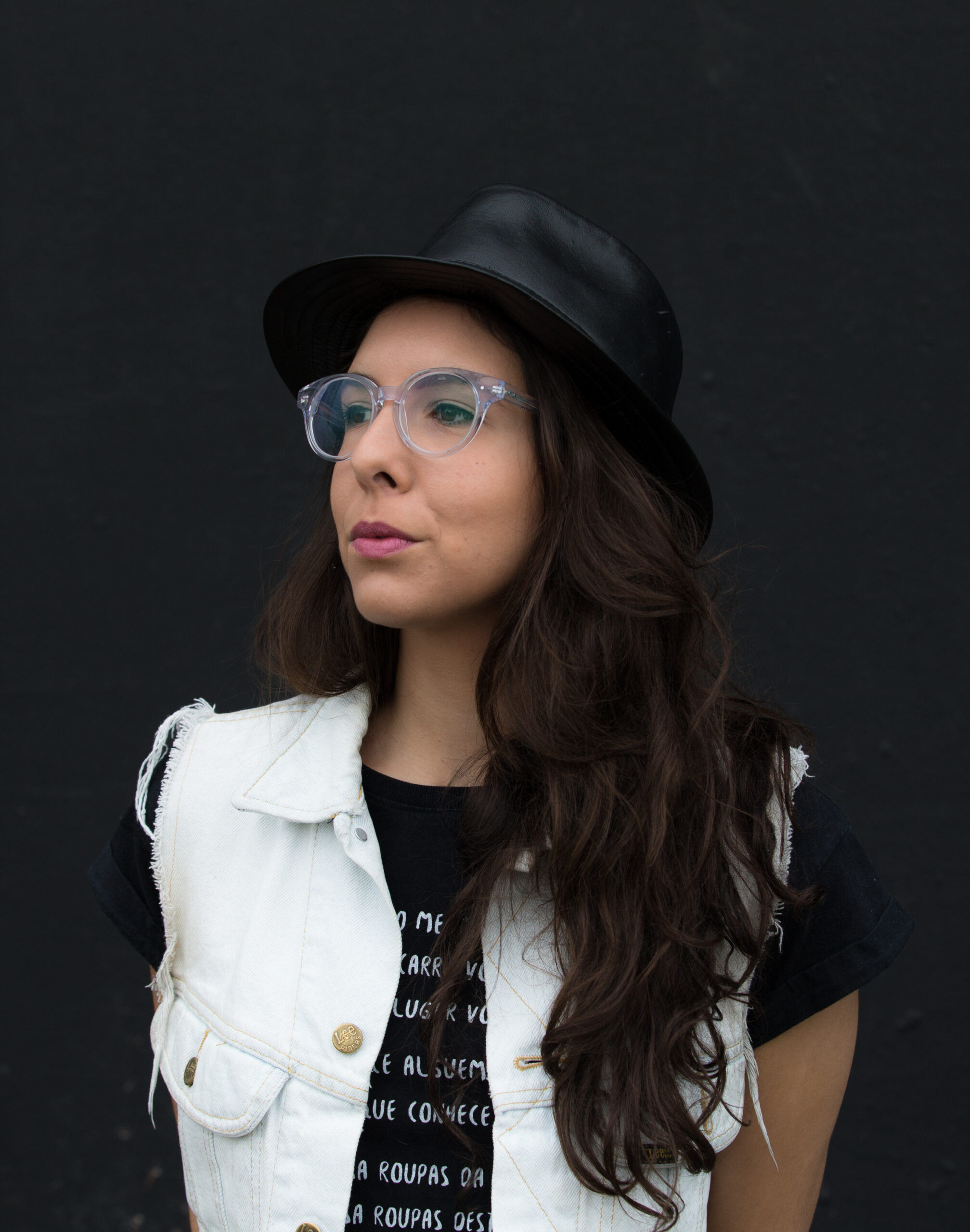 NYFA: First, can you tell us a bit about Scab Vendor?
MRT: Scab Vendor is a documentary about the life and times of Jonathan Shaw. Born with a silver spoon in his mouth as the son of jazz bandleader Artie Shaw and Hollywood starlet Doris Dowling, Jonathan's teenage years were marked by rebellion against the glamorous life of his parents and extreme aversion to his mother's alcoholism.
After almost dying of a heroin overdose in his 20s, hitchhiking from Los Angeles to Rio de Janeiro, and learning from the best old-school American tattoo artists, Jonathan Shaw became the go-to tattoo artist in New York City. The clientele at his shop, Fun City Tattoo, ranged from Johnny Depp to Jim Jarmusch to the Ramones. Scab Vendor explores how a man at the height of his career as a tattoo artist chose to give up on his celebrity lifestyle and find his redemption through writing. 
NYFA: How did the project come about?
MRT: I met Jonathan Shaw because he was releasing his novel, Narcisa, at a renowned art gallery in Los Angeles, La Luz de Jesus Gallery. My co-director, Lucas de Barros, told me about it and asked if I could shoot the night, since he lives in Brazil and wanted it documented.
When I met Jonathan, on the front door of his Hollywood penthouse, I was immediately drawn to him as a character. In front of me there was this 62-year-old man puffing on a vape, full of tattoos, chains, dressed like a hobo and speaking perfect Portuguese. Immediately I knew this project was going to be a feature documentary, and Jonathan was more than happy to be a part of it. 
In 2016 I was able to go with a few projects to the Cannes Film Festival Market — including the film I made in my first year at NYFA. They were selected by Creative Minds Group, who booked a screening in the Marché du Film at Cannes for eight selected short films. This led to a great coincidence: Jim Jarmusch (who is good friends with Jonathan Shaw) was in the festival with two movies, including a documentary on Iggy Pop (who is also good friends with Jonathan). I immediately contacted Jonathan and we were able to schedule the first interview of the project with Iggy Pop.
[su_carousel source="media: 26563,26558,26562,26561,26560,26559″ link="lightbox" width="780″ height="360″ title="no" autoplay="0″]
NYFA: How did NYFA prepare you for the professional world?
MRT: Well, I must admit that I used my time at NYFA well. I really took advantage of everything that the school has to offer, the professionals, the equipment, the resources, and definitely, the red cards. (A red card allows any student to meet with any instructor at the academy for a consultation on their work.)
I started this project when I was still a student at NYFA. I was actually in the middle of my thesis period, and was already producing three of my classmates' films. I had the great advantage of having instructors who were willing to prepare me for the giant project that was ahead of me. Moreover, most of my classmates who were my close friends ended up helping me out in this project, and many NYFA alumni are part of my crew. 
NYFA: What advice would you give to students — especially those about to graduate? 
MRT: Keep doing what you love, work hard, go to festivals, talk to people, get out of your comfort zone. But most importantly, never forget that nobody will ever care more about your project than you do. 
NYFA: What's next for you?
MRT: This year I'm working on a TV series about the 1980s and 1990s in the Lower East Side of Manhattan, with historian and videographer Clayton Patterson (who I met through Scab Vendor) — whose work is currently exhibited, archived, and preserved at the Museum of Modern Art (MoMA) in New York.
We're also in the process of producing a TV Series called Desterro, shot in my hometown in Brazil.  
NYFA: How can people get involved with Scab Vendor?
MRT: You can support us by contributing to our crowdfunding campaign at www.seedandspark.com/fund/scabvendor. Even if you don't have the means to contribute, you can follow us on Seed&Spark and you'll be helping us get a chance to win an extra 75,000 towards the project when we reach 1000 followers! We are also on facebook @scabvendordoc and Instragram @scabvendor.
The New York Film Academy would like to thank Mariana Robles Thome for her time and for sharing her experiences with us. We wish her the best of luck on Scab Vendor as well as all her other projects, and can't wait to see it playing on the big screen.
by nyfa