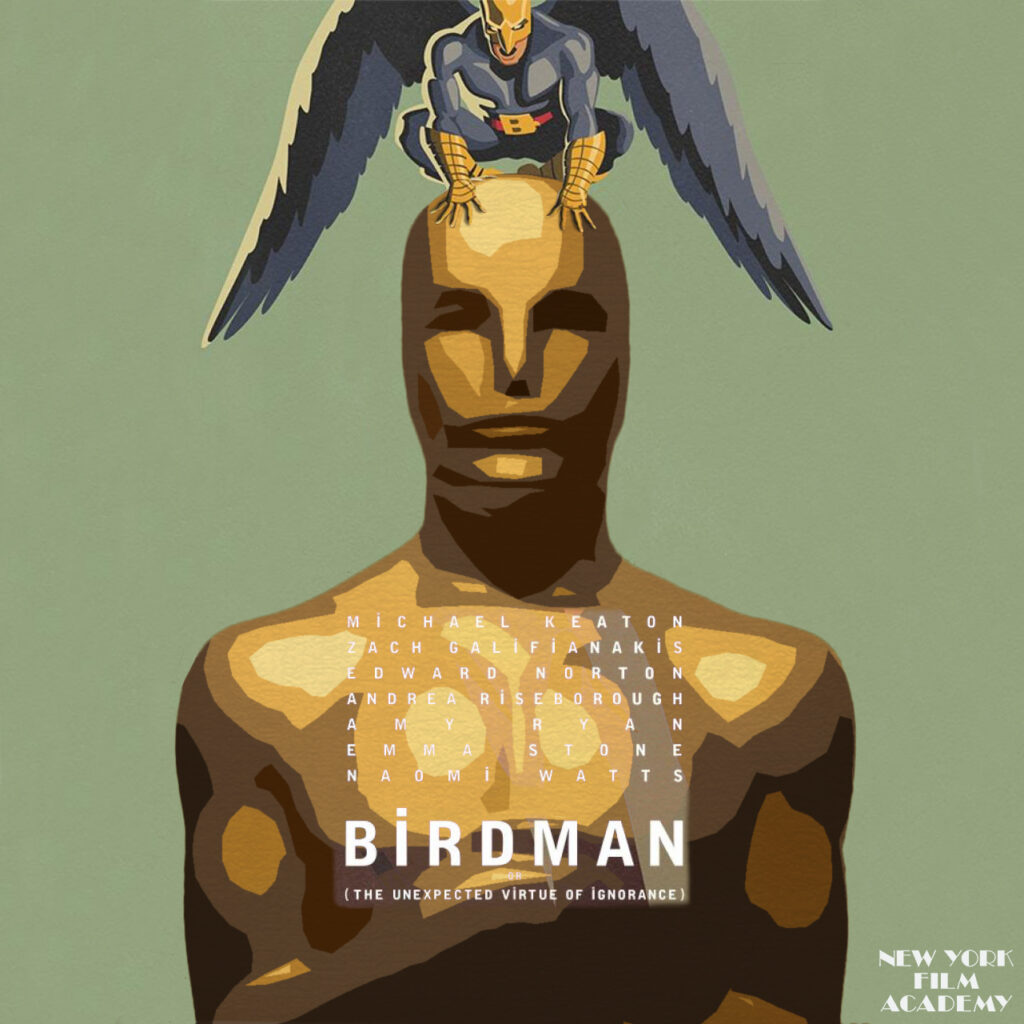 The big story about this year's Oscars winners may very well be what else they've won—namely, the Independent Spirit Awards. The ceremony, as usual, was held the day before the Academy Awards, and rewarded films with smaller budgets and not supported by Hollywood's largest studios. The show typically has a looser, more fun vibe where its celebrities mingle and goof off, similar to the Golden Globes. This year's show was hosted by Fred Armisen and Kristen Bell.
Like the Academy Awards, Birdman walked away with Best Feature. However, in one of the biggest differences from the Oscars, Richard Linklater was awarded Best Director for Boyhood. Julianne Moore, Patricia Arquette, and J.K. Simmons all foreshadowed their Oscar wins with acting awards, though Michael Keaton scored the win he couldn't get Sunday for his starring role in Birdman. Citizenfour presaged its Best Documentary Oscar with a Spirit Award win in the same category. Even the Best Cinematography and Best Editing awards mirrored the Oscars, going to Birdman and Whiplash, respectively. Best Foreign Film winner Ida also got its Spirit Award equivalent for Best International Film.
With nearly every major winner of the Spirit Awards going on to win their categories at the Academy Awards this weekend, the Oscars overwhelmingly went to films not directly produced or financed by the major studios. Is this a sign of the times, a decentralization of film's powerhouse auteurs, or just a fluke? Evidence seems to point to the former—after all, five years ago Spirit winner The Hurt Locker beat out Avatar for the Best Picture, but only time will tell. Basically, let's start the 2016 Oscar predictions!
Here's a full list of the winners:
BEST FEATURE
Birdman
 Producers: Alejandro G. Iñárritu, John Lesher, Arnon Milchan, James W. Skotchdopole
BEST MALE LEAD
Michael Keaton, Birdman
BEST FEMALE LEAD
Julianne Moore, Still Alice
BEST DIRECTOR
Richard Linklater, Boyhood
BEST SUPPORTING FEMALE
Patricia Arquette, Boyhood
BEST SUPPORTING MALE
J.K. Simmons, Whiplash
BEST SCREENPLAY
Dan Gilroy, Nightcrawler
BEST DOCUMENTARY
Citizenfour
 Director/Producer: Laura Poitras
Producers: Mathilde Bonnefoy, Dirk Wilutzky
BEST INTERNATIONAL FILM
Ida (Poland), Director: Pawel Pawlikowski
BEST FIRST FEATURE
Nightcrawler
 Director: Dan Gilroy; Producers: Jennifer Fox, Tony Gilroy, Jake Gyllenhaal, David Lancaster, Michel Litvak
BEST FIRST SCREENPLAY
Justin Simien, Dear White People
BEST EDITING
Tom Cross, Whiplash
BEST CINEMATOGRAPHY
Emmanuel Lubezki, Birdman
JOHN CASSAVETES AWARD
Land Ho!
Writers/Directors: Aaron Katz & Martha Stephens; Producers: Christina Jennings, Mynette Louie, Sara Murphy
LENSCRAFTERS TRUER THAN FICTION AWARD
  The Kill Team, Director: Dan Krauss
PIAGET PRODUCERS AWARD
 Chris Chison
KIEHL'S SOMEONE TO WATCH AWARD
 H., Directors: Rania Attieh & Daniel Garcia
by nyfa