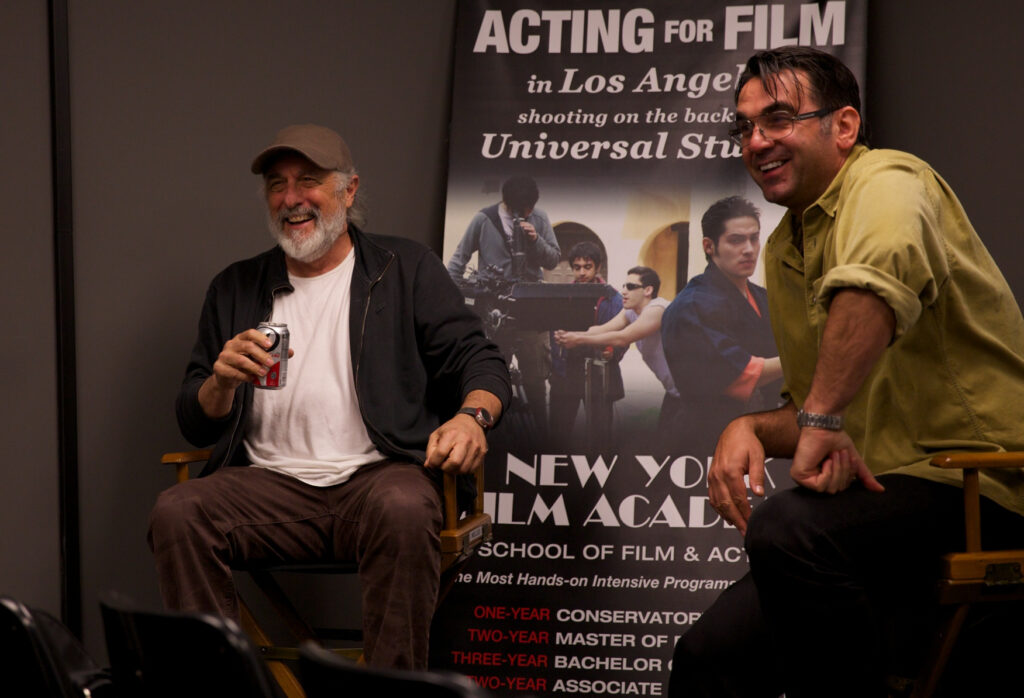 While the fourth semester MFA Cinematography students prepare to shoot their thesis films, they are also being prepared for life after film school. As part of the "Navigating the Industry" course, instructor Suki Medencevic, ASC reached out to his colleagues to find guests to speak to New York Film Academy Los Angeles students about starting their careers in the film business.
He got a great response, bringing in major industry players including recent Academy Award nominated cinematographer Phedon Papamichael, ASC ("Nebraska", "Pursuit of Happyness", "Walk The Line"), producer and visual effects guru Brian Rogers ("Godzilla", "Harry Potter and the Deathly Hallows", "Green Lantern"), writer and director Nick Castle ("Major Payne", "Dennis the Menace", "Hook"), cinematographer Jacek Laskus, ASC ("The Devil's Arithmetic", "The Guardian", "Parting Glances"), assistant director Alexa Sheehan ("Saw", "A Love Song for Bobby Long"), and many others.
Students received valuable advice on getting into the business and asked questions about the current state of the industry. The intimate class format allowed the guests to speak freely, sharing advice and stories from the many films they've worked on.  The Cinematography School in Los Angeles is grateful to our guests for sharing their wisdom, we look forward to seeing our students join their ranks soon!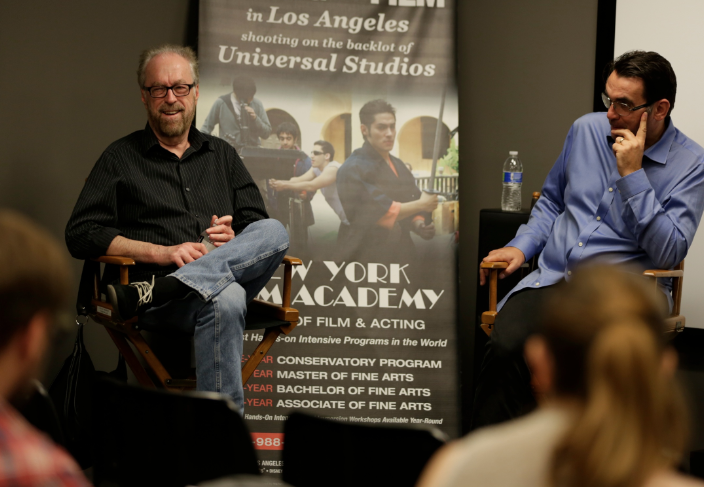 by nyfa