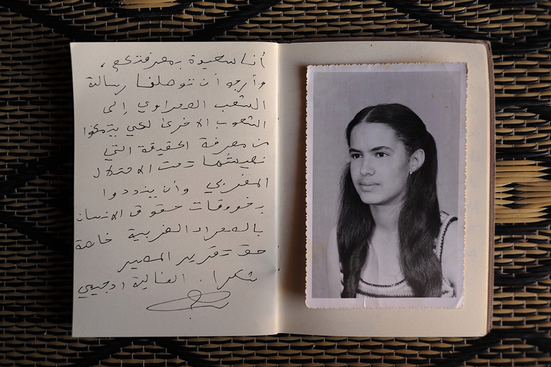 Italian journalist and former New York Film Academy Broadcast Journalism student Emanuela Zuccalà is working on a new documentary, Just To Let You Know I'm Alive, with Italian photographer Simona Ghizzoni (recently awarded at World Press Photo.) The 25 minute documentary covers Saharawi women, both in occupied Western Sahara and refugee camps in Algeria, who have been victims of torture, illegal imprisonment, and enforced disappearances. The project has also been shortlisted at Lisbon Docs.
"We decided to focus on Saharawi women because their issue is severely under reported. Spending time with them in their houses and tents in the desert, we were astonished by a rare peculiarity of these women: being able to speak about the terrible nightmares they have lived always preserving serenity in their eyes and a sincere hope in a better future. Tearing apart any temptation of hatred or revenge."
In order to complete the production, Emanuela launched a crowd funding campaign on Emphasis. So far, the documentary has been covered on Italian newspapers and a Spanish magazine. The Saharawi ambassadors in Italy have publicly thanked the team for succeeding in recreating interest for their people.
Here are links to some of these articles:
by nyfa