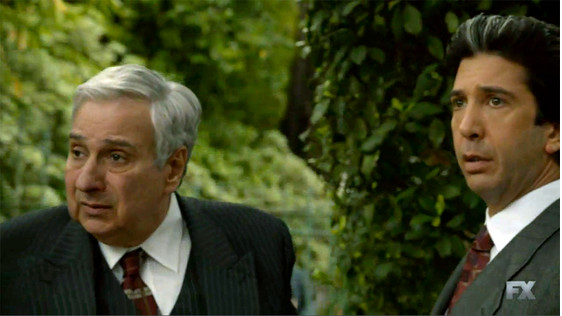 If you've been watching FX's popular new mini-series The People Vs O.J. Simpson: American Crime Story, you may have referenced another 90's moment outside from the infamous Simpson murder trial. If not, what you TV buffs should have noticed is New York Film Academy's Acting for Film instructor Ken Lerner reuniting with David Schwimmer—both appeared on a Season 9 episode of Friends titled "The One With the Soap Opera Party." Ironically, Lerner plays attorney Howard Weitzman, who is ultimately replaced by attorney Robert Kardashian, played by Schwimmer.
Coincidentally enough, Lerner guest-starred in the one-off "Friends" role as a professor who traps Ross (Schwimmer) and then love interest Charlie (Aisha Tyler) in a less than enthusiastic conversation. Not to worry, Lerner is merely showing off his acting chops here—he's actually a captivating teacher at the Academy.

Kudos to Mr. Lerner, who will also soon be appearing in the Mike Judge, HBO series Silicon Valley.
by nyfa