Last week, New York Film Academy Game Design Chair Phoebe Elefante welcomed guest speaker Lee Sheldon to the classroom. Sheldon is a professional game writer and designer currently working on his 43rd game. Prior to writing for games, Sheldon was a television writer-producer with over 200 produced shows ranging from Charlie's Angels to Star Trek: The Next Generation. One of his first writing jobs was for a 1976 Hanna-Barbera series called Clue Club, which Sheldon jokingly admitted was essentially another Scooby Doo knock-off.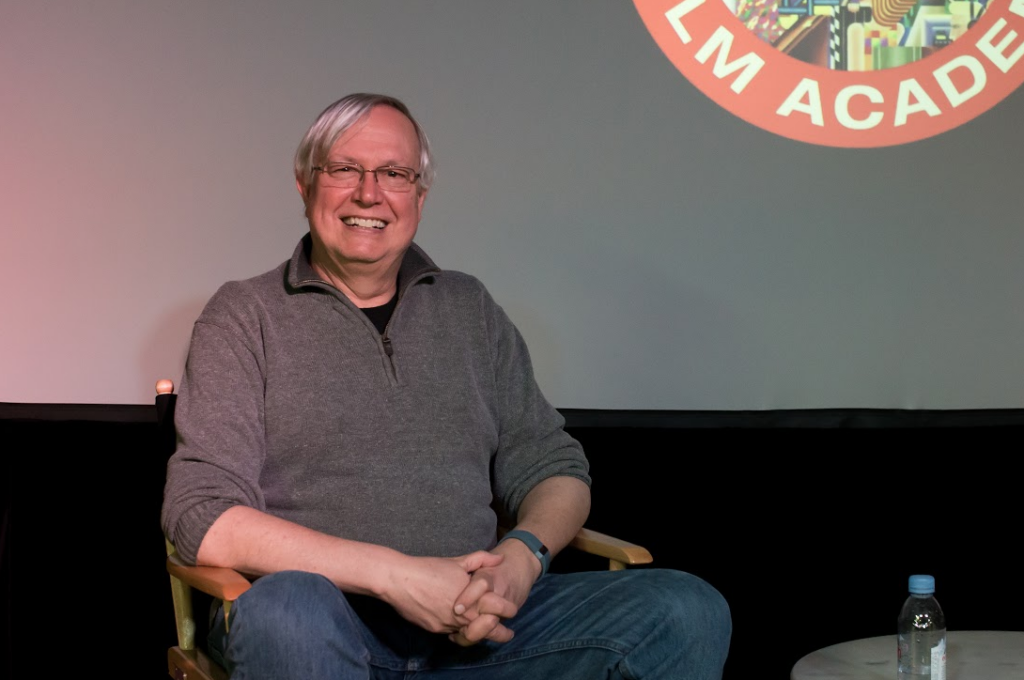 Sheldon wrote the bestselling book The Multiplayer Classroom: Designing Coursework as a Game (2011); his book Character Development and Storytelling for Games (Second Edition, 2013) is the standard text in the gaming field.
His recent applied game projects include two games at Rensselaer: The Lost Manuscript 2: The Summer Palace Cipher, a virtual reality game teaching Mandarin and Chinese culture; and These Far Hills, a video game teaching engineering and science for an NSF proposal. He wrote Crimson Dilemma, a business ethics video game for Indiana University that debuted Fall 2014; and wrote and designed Secrets: A Cyberculture Mystery Game, an online class designed as a game teaching culture and identity on the Internet for Excelsior College that went live Fall 2015.
His most recent entertainment games are the AAA Kinect title Disney Fantasia: Music Evolved (2014) for Harmonix and Suburbia 2, a Facebook game for MegaZebra upcoming in 2016.
Sheldon felt the urge to move into gaming after years of churning out episodic television series. It was time for a change.
He now feels that he is much more capable of giving his characters depth in his games, as opposed to the characters in his television scripts. Having worked on games for twenty years, Sheldon says, "In order for me to work on something new, there has to be an interesting idea behind the game. It has to have a different approach [than your average game]."
As to where his ideas derive, Sheldon says it all comes from his own life and experience. "Don't limit the scope of your interests, " he said. "Go see plays you normally wouldn't see, read books, and travel!"
One interesting exercise that Sheldon says he brings to his own classroom is to eavesdrop on strangers. He believes ideas and interesting dialogue can develop by simply listening in on strangers' conversations. We're pretty sure that our students in New York City, Los Angeles, and South Beach, amongst others, will hear some pretty enticing conversations.
by nyfa