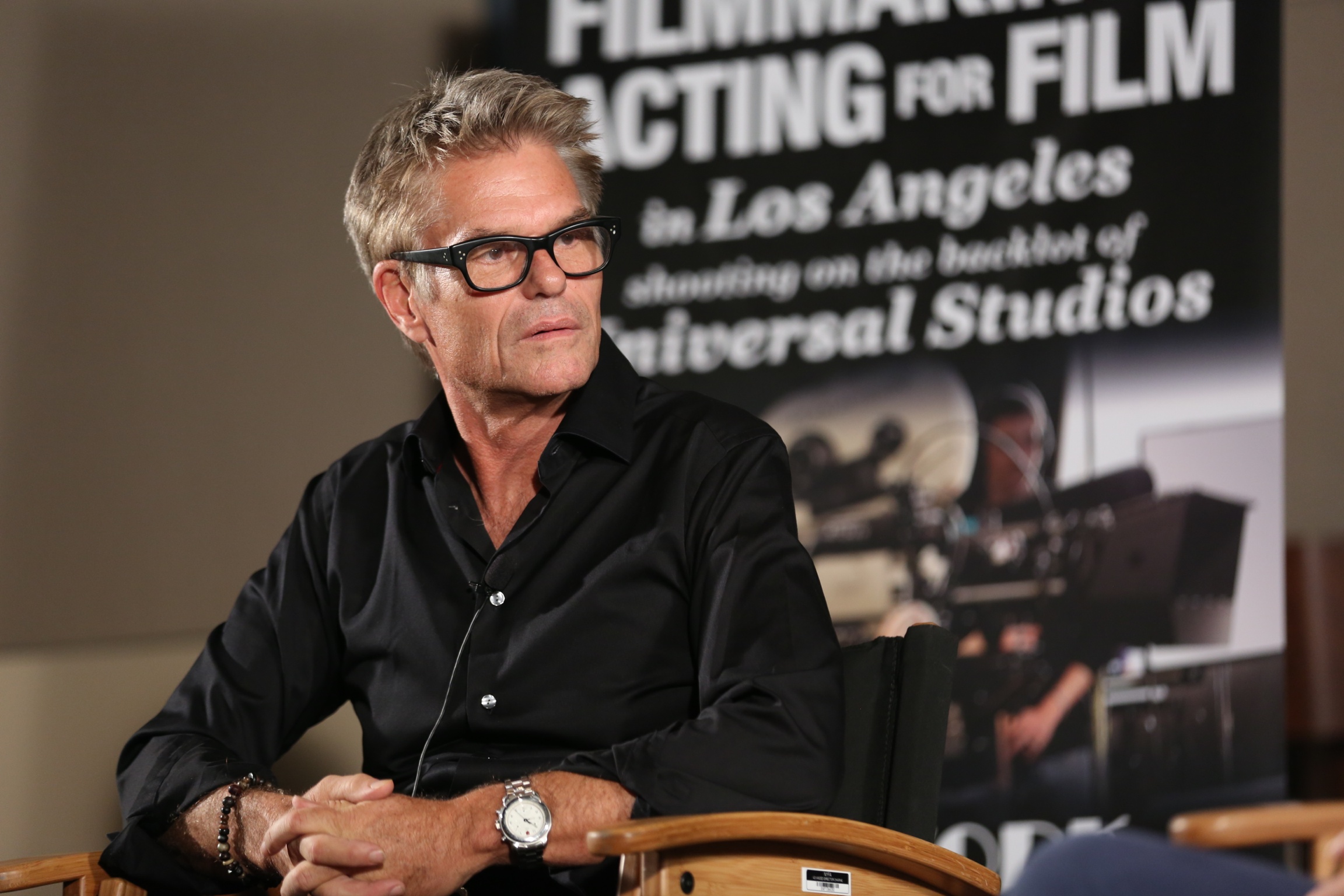 One of the shows that put AMC on the map was Mad Men. The 1960's period piece captures the life of a prestigious ad agency and its mysteriously talented leading man, Don Draper. Coming aboard the popular drama this past season as 'Jim Cutler,' was venerable actor, Harry Hamlin. Last week, Harry was a special guest to an audience of New York Film Academy students. Many acting students were thrilled to greet Hamlin after a screening of an extremely entertaining episode of Mad Men, starring the actor. Hamlin was originally up for a bit part as a swinger who attempts to seduce Don Draper (played by Jon Hamm) and his wife. He didn't get the role, but Harry didn't exactly want to play a swinger anyway. Three months later, they offered him a part that was supposed to be only one day of work, but ended up being a reoccurring character on the show this past season.
Harry originally took up acting through a series of rather bizarre circumstances. Originally, he set out to study architecture, but he was late for registration and enrolled in acting school (imagining that he would enroll in classes at the architecture school next quarter). One of the requirements for the acting school was that he audition for a play. He ended up landing his first role, and was cast afterwards in every play that performed at Berkley. Needless to say, architecture school was no longer on the forefront of his mind.
Harry went on to finish his bachelor's degree at Yale. At the time, Yale did not allow an exclusive degree in acting, so he had to double major in psychology.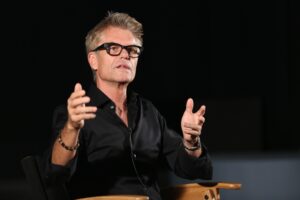 After Yale, he was offered a scholarship to ACT (the American Conservatory Theater) in San Francisco. His parents were so against him attending the program that Harry's father had removed the timing mechanism from his car so that it wouldn't run. That didn't stop him. Harry intentionally bounced a check to fly to ACT and register.
He received an MFA at ACT. He applied for a Fulbright scholarship and got it. A casting director at Warner Bros., who saw him preform in a play in San Francisco called Equus, asked him to come into the studio for a meeting. Harry had no desire to do film; he considered himself a theater actor. He reluctantly agreed to see her and she immediately offered him a part in a television mini-series. Harry turned down the role, because he wanted to continue studying with his Fulbright scholarship. The studio was amazed that Harry turned down his first job offer, much less the starring role in a big television series! That stirred everyone up and only increased interest in him. The studio kept offering him bigger parts and more money, and he kept saying NO. "The power of 'no' caused Warner Bros. to stand up and say, 'who is this guy?'" said Hamlin. "They ended up offering me a huge three picture deal – the same deal that Clint Eastwood had been given – it was called the 'Clint Deal.'"
On the day Hamlin was supposed to sign the contract, he told Robert Shapiro, the president of Warner Bros. at the time, that he wanted it to be written into his contract that he would have some say in the movies that he does. They wouldn't give him that degree of freedom, so he didn't sign the contract. Warner Bros. was stunned. Harry knew it was the right decision for him at the time, because he knew the movies that they had in mind for him and he didn't like them.
At the very same time Warner Bros. was talking to Harry about signing this contract, MGM wanted him to do Clash of the Titans, which he ended up doing. Obviously he wouldn't have been able to star in it if he had taken the Warner Bros. deal.
Afterwards, 20th Century Fox approached him to star in Making Love, which was the very first studio picture involving a gay love story. Harry took the role because he loved the script and felt it would have a great social impact. While it was a great artistic decision, it was a terrible career move. After playing a gay character, nobody wanted to cast him. Harry didn't work for the next two years.
Finally, 20th Century Fox came to Harry with the pilot script for L.A. Law. The script sat on Harry's coffee table for a month, because he didn't think he was interested in TV. His friend convinced him to read it, because it was the "hottest script in town." Harry read the pilot, and to this day it is the best thing he has read. He worked on the show for the next five years.
On the whole, it was refreshing to hear how an actor can stay true to his artistic integrity and still find a path to success in an extremely cutthroat business. The New York Film Academy truly enjoyed Hamlin's story and advice, and wish to thank him for joining us!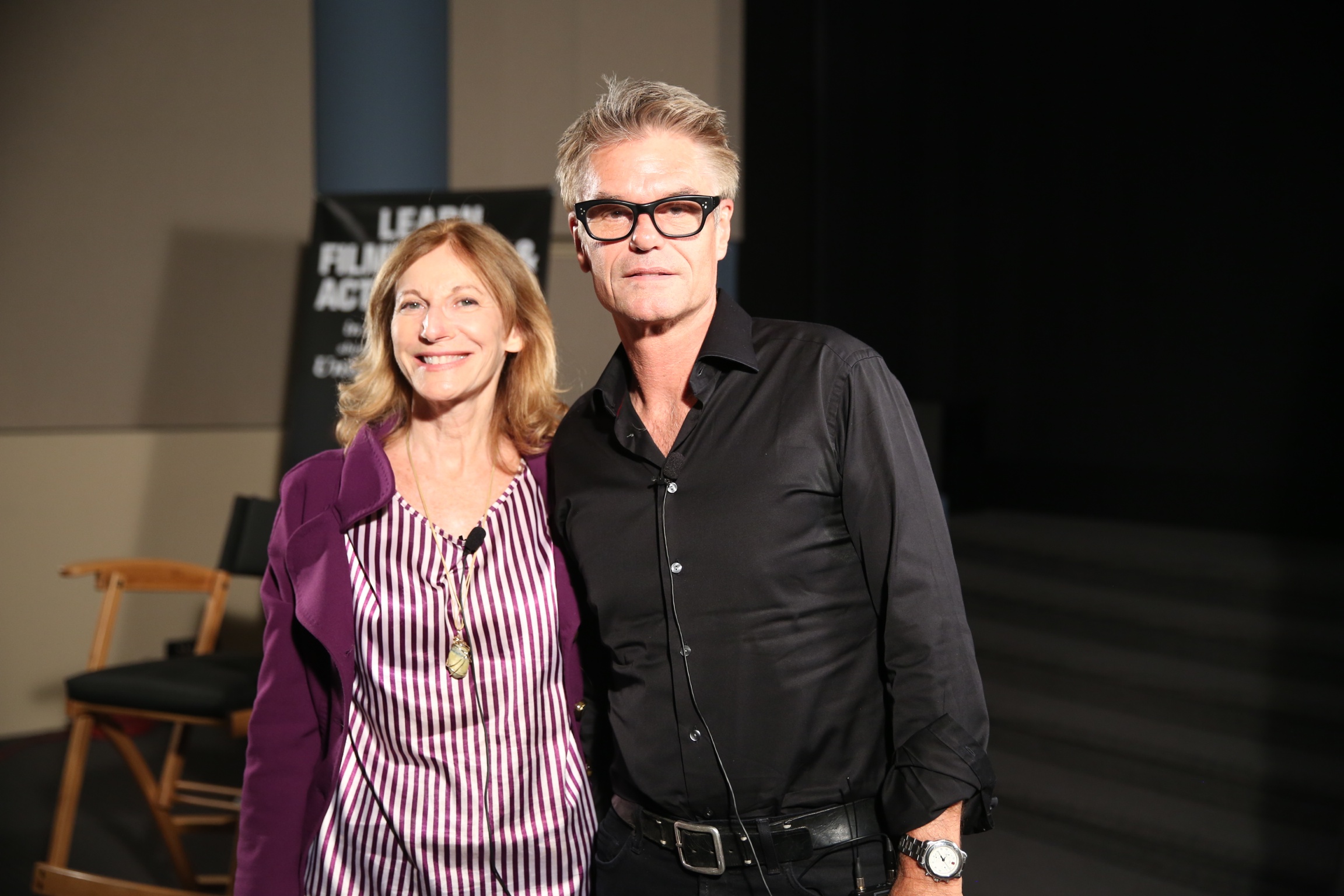 by nyfa