NYFA Acting for Film Teen Camp alum Maisa Silva boasts an impressive 41.2 million followers on Instagram, 11.4 million on Twitter, 14 million on Facebook and 5.79 million subscribers on Youtube. All of whom Maisa refers to as primos (cousins), not only because her last name, Silva, is the most common last name in Brazil but because they've watched her grow up in real-time. Maisa Silva is a prodigy; she's been working in entertainment since she was 3 years old.

Maisa is no stranger to the acclaim that will follow her recent deal with Netflix and today's premiere of De Volta aos 15 (Back to 15) where she plays a 30 year-old woman who, unhappy with her life, finds a way to travel back in time to when she was 15.
But before we go Back to 15, let's press CTRL+ Z for one second.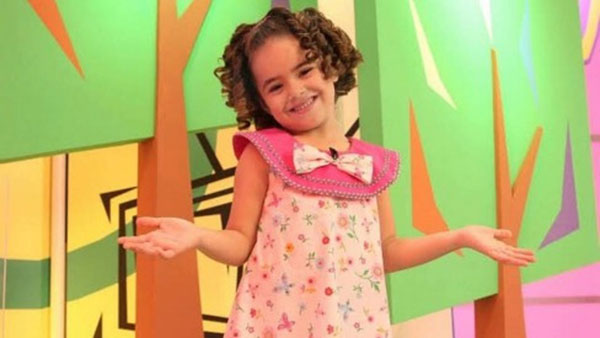 This year, Maisa turned twenty but she has already had an impressive sixteen-year career. In 2005, when she was only 3 years old, she was discovered on a talent show on Programa Raul Gil, a musical and variety TV show. Maisa impressed everyone including legendary host, Raul Gil, with her intelligence and wit. Maisa was quickly hired to work on the show as a singer and stage secretary to Gil. She looks back on this moment fondly, "I remember getting onstage and staring at the cameras, and I was like, 'Okay, this is a little bit scary, but I'm comfortable somehow.' I remember the crowd because they were loud and playful. And I felt somehow that this place was my home", she told Netflix Queue.
Soon after her time on Programa Raul Gil, she was contracted by SBT (Sistema Brasileiro de Televisão), a Brazilian Television network created by television personality and Brazilian icon Silvio Santos. Santos signed Maisa to present children's shows for the network. Maisa was only 5 at the time. In 2008, she was an invited guest on Silvio Santos' own show where she would answer questions improvised by him, a segment called Pregunte à Maisa (Ask Maisa). Maisa would continue to host the programs for SBT for thirteen years, during which she starred in films and telenovelas. One of which became an incredibly successful film franchise, Carrossel.
When Maisa was 16 years old, she decided she wanted to expand her training. In 2018, Maisa made the move to New York to study at NYFA in one of our Acting for Film Teen Camps.
saudades ???????? #MPN #MaisaSilvaTV #MaisaSilvaIG #MaisaNicholas
@NYFA @STB_Brasil pic.twitter.com/f0980fgHK4

— +a (@maisa) September 22, 2018
Formada em atuação pra filme pelo curso de verão da nyfa.
Just graduated @NYFA 's acting for film summer course. ❤️ section G pic.twitter.com/IgGpRI4NE7

— +a (@maisa) August 11, 2018
The following year Maisa became the host of her very own show Programa de Maisa (2019). However, in October 2020, she tearfully said goodbye to SBT – Maisa had signed with Netflix Brazil.
Though the details of the partnership are not known, Maisa is set to star in original productions at Netflix in the years to come. The first of which was Double Dad, where a young girl's search for her father finds her with two dads – neither of which she is willing to lose in exchange for the truth.
Thanks to Netflix, the world will definitely be seeing more of Maisa in the years to come.
NYFA congratulates Maisa on all of her hard work and success!
Please note: NYFA does not represent that these are typical or guaranteed career outcomes. The success of our graduates in any chosen professional pathway depends on multiple factors, and the achievements of NYFA alumni are the result of their hard work, perseverance, talent and circumstances.
by nyfa