One of the biggest advantages to studying 3D Animation & Visual Effects at New York Film Academy (NYFA) is studying under faculty members who not only have experience in the industry, but also continue to work in it and have the most up-to-date and relevant perspectives from the inside out.
Matt Galuppo, Associate Chair of the NYFA-LA 3D Animation & VFX school, is one of these experienced faculty members, with credits as a visual effects artist on films including Divergent, Hercules, Warcraft, The Maze Runner, and Teenage Mutant Ninja Turtles (2014). Most recently, he worked on not one but three Super Bowl commercials as part of the pitch and pre-pro team for the production companies behind them:

Microsoft – Bring it to the Surface
m:United
Verizon 5G
McCann Ericson
NFL 100 Opening – Take It to the House
72 and Sunny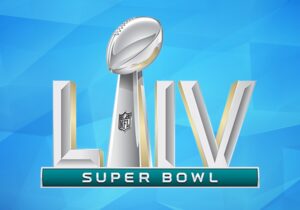 In his own words, Galuppo describes what it was like pitching and working on Super Bowl commercials seen by millions of television and streaming viewers:
Working on the pitch and pre-production for every commercial is different. It can shift between visual research and script breakdowns to taking passes on the actual script itself. You have to have a great sense of collaboration, client sensibilities, visual storytelling, as well as copywriting. It is doing a little bit of everything over a very short period of time.
Whatever the individual asks for, most agency and production company pitches usually culminate in some sort of treatment or deck. The purpose of these is to take the agency and brand step by step through the spot, covering everything from pacing, tone, story arc, etc.
For the Microsoft spot centering on the first female coach in the Super Bowl, it included watching and reading hours of interviews of the coach, Katie Sower, to better get to know her. What came out of that research was that she was an avid journaler, and we were able to use her reading from her old journals as a narrative frame for the longer spot itself.
The Verizon 5G spot did a great job of doing what no one else was doing. While everyone else was talking about smartphones and emerging technologies, Verizon reframed the conversation around those how jobs could work with or without the technology. It refocused the conversation on the bravery and humanity of first responders and their organic relationship to technology.
The trick of the NFL 100 opening is a giant montage across America where every shot had to include references to both past and present NFL players, coaches, and commentators, while also referencing the city themselves. The agency was very open to hearing additional gag pitches for the teams and cities involved.
New York Film Academy thanks Associate Chair of NYFA-LA 3D Animation & VFX Matt Galuppo for describing what it was like behind the scenes working on these Super Bowl ads!
by nyfa