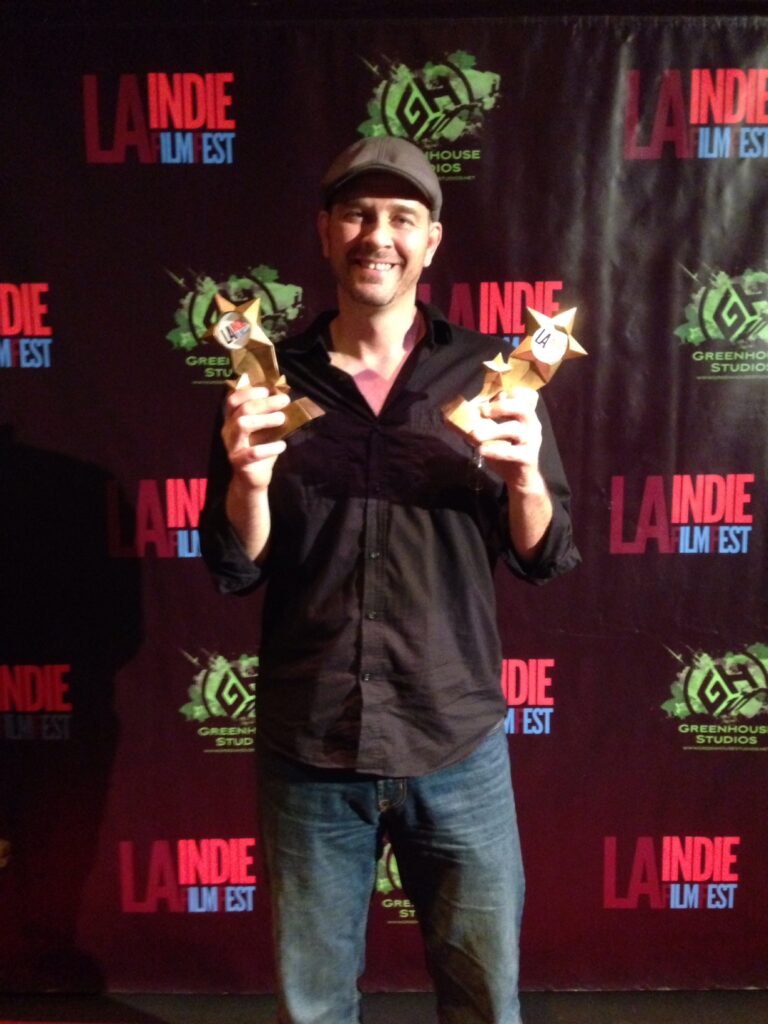 Most of us aren't too fond of attending funerals, but in the case of New York Film Academy instructor Matt Kohnen's film, The Funeral Guest, the main character, Emily, feels a connection to mourners in the emotionally raw atmosphere. Produced and co-written with his brother, Sean, Kohnen's dark comedy has been getting terrific responses from the festival circuit. Coming off its premiere at the Shanghai Film Festival and screening at festivals in Carmel and Bahamas, The Funeral Guest recently won both Best Actress for Julianna Robinson and Best Director for Kohnen at the LA Indie Festival.
"Initially, The Funeral Guest was not written, just a vague idea," said Kohnen. "But we hustled up and wrote a draft in a month and helped get it financed through the Eyde company, which does real estate in Lansing, MI, where we shot. It was a small budget, and a quick prep time, but we did it; and premiered at the Shanghai Film Festival, where I went and did some work with NYFA, talking to student groups."
Kohnen's first feature as a director, Wasting Away/Aaah! Zombies!! was a horror/comedy that won the Audience Award at Screamfest LA, Best Picture Midnight Extreme at Sitge International SciFi/Horror Fest, Audience Award/Best Screenplay/Best Comedy at the Zompire Genre Fest, Best Picture at the Festivus Film Festival, and has been the hit of a host of other film festivals including the well-regarded London Sci Fi Festival and Lund Fantastik Film Festival, gaining Worldwide distribution.

Repped by Verve Agency and Writ Large Management, Kohnen has also written for producers such as the aforementioned Rob Fried and developed with a wide array of companies such as Gold Circle Films (My Big Fat Greek Wedding), Spring Creek Productions (Blood Diamond), and Dark Horse Comics (Hellboy).
With his brother Sean, he is currently working with Producer Michael Shamberg (Django Unchained, Erin Brockovich, Pulp Fiction) on a TV pilot set in the world of illegal arms, and has recently sold a pilot about money laundering to Universal Studios, with Omar Epps (House, Resurrection) attached.
Next on the festival circuits for The Funeral Guest is the Capitol City Film Festival (Lansing, MI) and the Julian Dubuque Film Festival, and more to come!
by nyfa