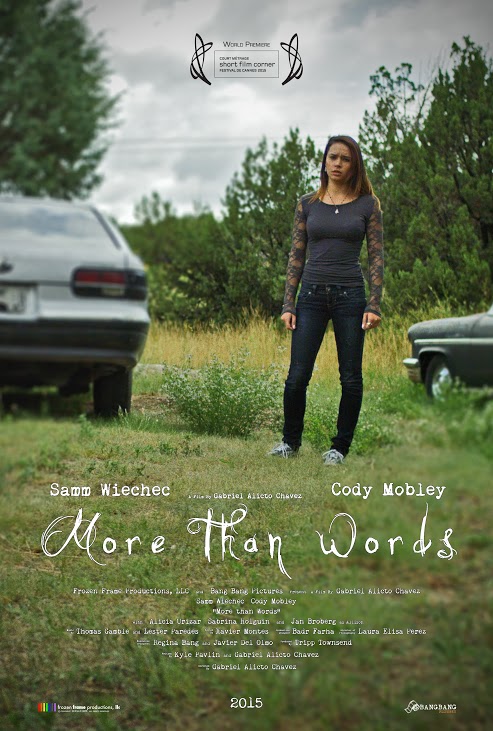 They say write what you know. That's precisely what former New York Film Academy MFA Filmmaking student Gabe Chavez set out to do with his semi-autobiographical thesis film, More Than Words. Chavez suffers from a heart disorder called Aortic Stenosis, a genetic disorder that constricts his aortic valve. If left unchecked, the disorder could become life threatening. Initially, Chavez refused to take the heart disorder seriously — he wouldn't even visit his doctor. Eventually, his girlfriend (now fiancée) Caitlin gave him an ultimatum: if you don't want to take care of yourself, do it for me. A crucial moment not only in Chavez's film, but in his own life. In addition to Caitlin, other characters in his film were inspired by his extended and immediate family.
Chavez's team consisted of a number of NYFA students, including Kyle Pavlin (co writer/AD), Tripp Townsend (producer), Regina Bang (EP), Javier Del Olmo (EP), Laura Elisa Perez (DP), Badr Farha (production design), Mich Castro (1st AC, b camera op), and Yiting Lyu (2nd AC).
"This film simply could not have been made if it wasn't for [producer] Tripp Townsend," said Chavez. "He has been like my brother; he grew up with me in New Mexico, produced my film, and is about to graduate from the producing program this May."
Townsend and Chavez are business partners, having teamed up to form production company Frozen Frame Productions, LLC.
"Also, my actors were fundamental in telling this story—especially my leads, Samm and Cody."
Chavez put Samm and Cody through 6 weeks of rehearsals before filming began. While working on set, the three of them formed a very close bond of collaboration and trust that still exists today.
Praised by NYFA Los Angeles Producing Chair Tony Schwartz, Chavez's thesis film will begin the festival circuit with its premiere at the Cannes Short Film Corner.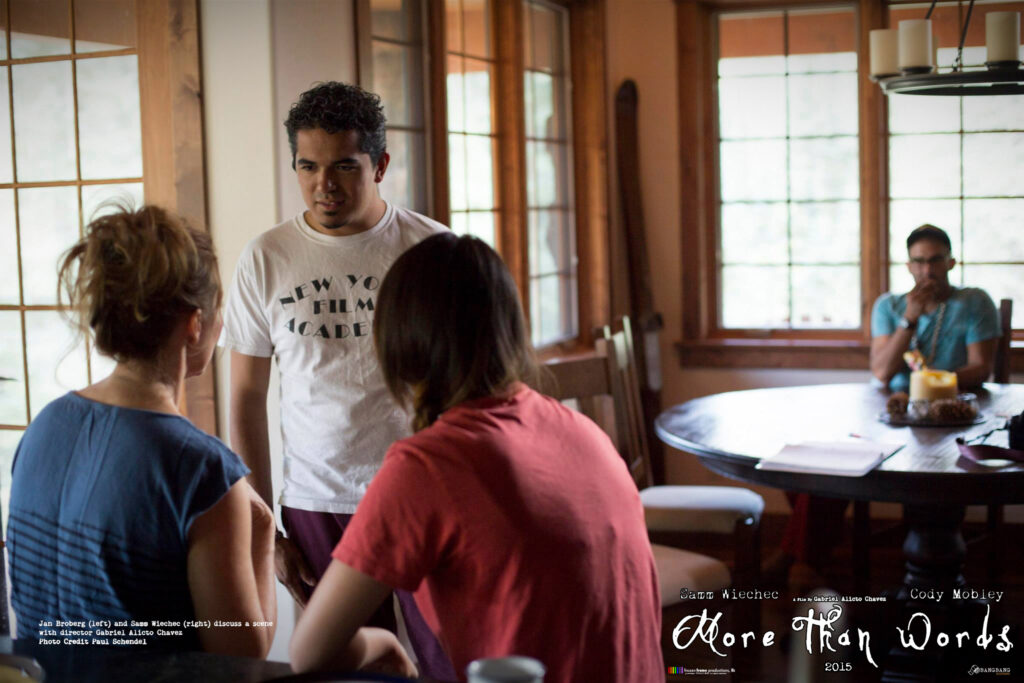 Chavez originally decided to enroll in the MFA Filmmaking program because of its hands-on approach and access to industry-standard equipment. The program put Chavez in a position where he could concentrate solely on filmmaking and directing.
"My directing teachers Nick Sivakumaran and Adam Nimoy along with my writing mentor Andy Guerdat really helped me with my thesis," said Chavez. "While Nick didn't advise me in my thesis year, it was really his teaching and constant inspiration of my films and efforts that led me to my thesis film with the tools necessary to get the most from the scenes. Adam's advanced directing class encouraged me to experiment (especially in rehearsals), and gave me the vocabulary to talk these actors through such difficult and personal material. When it comes to Andy, he provided me with such great screenwriting advice and knowledge (coupled with my undergrad screenwriting teacher Matt McDuffie — writer of the recent Ed Harris/Annette Bening vehicle Face of Love), that lead me to the final script I wrote with my cowriter Kyle Pavlin. This story really couldn't have come off the page without Kyle's contribution. He really is the most excellent writer."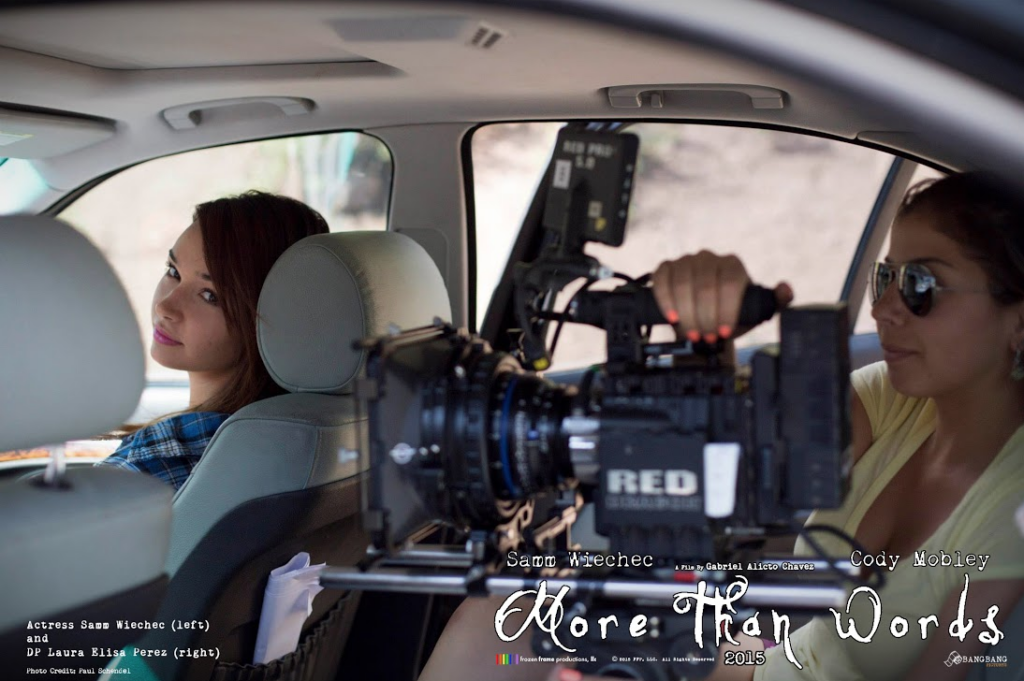 Chavez hopes his film will inspire people to examine their own relationships, realizing the blessings they have in life. Beyond that hope, he intends to use this short as a springboard toward the feature film version.
In addition to showcasing More Than Words at festivals around around the country, Chavez has been working in New York City on several TV shows and movies, including Gotham, Madam Secretary, Unbreakable Kimmy Schmidt, Broad City, The Americans, Elementary, and the upcoming films Urge (with Pierce Brosnan) and Freeheld (with Academy Award Winner Julianne Moore and Inception/Juno star Ellen Page). He is also key gripping a low budget feature film that is being produced by NYFA graduates Regina Bang and Javier Del Olmo (the same team who executive produced his film).
by nyfa