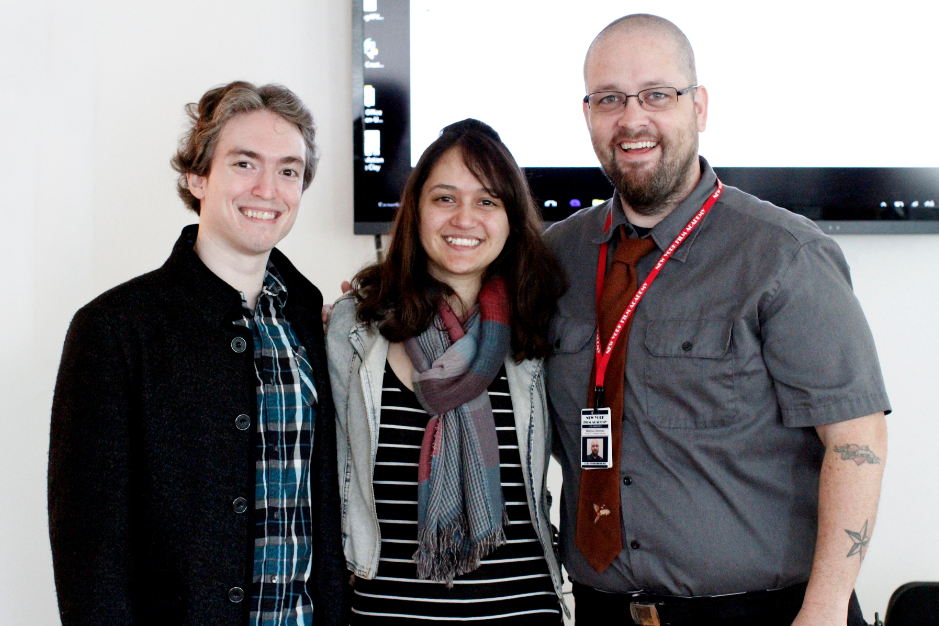 Last week New York Film Academy's 3D Animation and VFX students got to meet and talk with Damon Stea and Cassandra Chowdhury, the dynamic duo who run Mindfruit Studios.
Mindfruit is a Los Angeles-based team with the goal of creating diverse, unique, and beautiful videos. Fantastical costumes, puppets, and stop motion are their bread and butter. They've worked on everything from a video billboard for Forever 21 to a film shot entirely on a computer scanner. Their work has been featured at South by Southwest, Vimeo Film Fest, the Disposable Film Fest, and on screens around the globe.
Not only did the students of Matthew B.W. Sheehan's stop motion class get to pick Damon and Cassandra's brains about all things stop motion, they even received help wrestling some deeper questions when 3D Animation BFA Jessica Chung asked about the do's and don'ts of freelance work and making your first deal.
All in all, a victory for education at the New York Film Academy.
-Matthew B.W. Sheehan
Professor of Animation and VFX
by nyfa