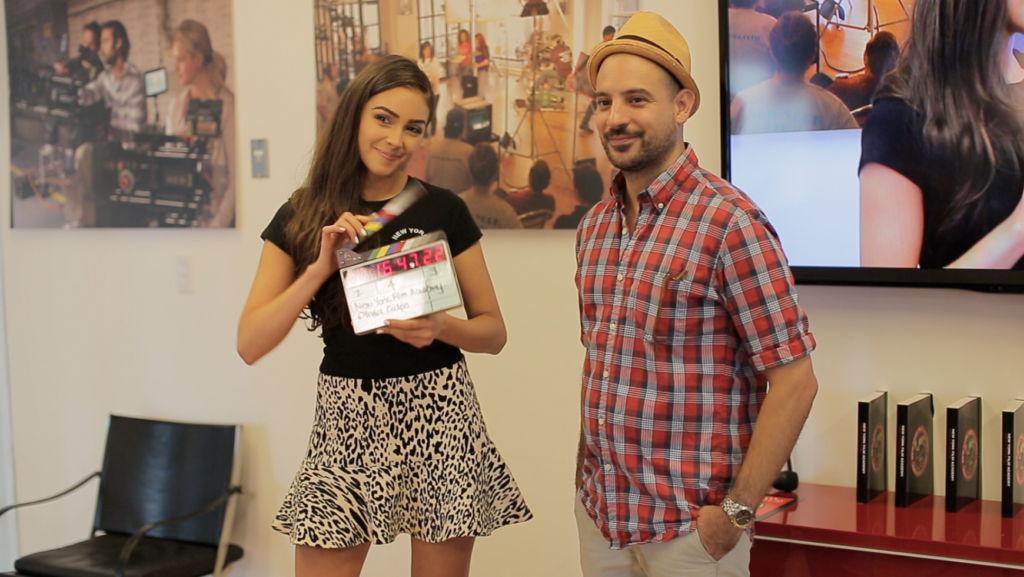 With beauty and talent under her belt, Miss Universe Olivia Culpo is determined to bring her career to the world of acting. First, she admits, she must learn how to truly master her on-camera presence. Lucky for her, part of winning the coveted Miss Universe title comes a full scholarship to the New York Film Academy. "Working with NYFA throughout my reign has been so helpful, the school has so much to offer and I am excited to further my career with the skills they taught me." says Culpo.
NYFA, a hands-on international school of the arts, has been a proud sponsor of the Miss Universe Organization for several years. Past contestants have continued their training at the New York Film Academy Acting for Film School, including Dayana Mendoza, Miss Universe 2008, who was on NBC's The Apprentice, Crystle Stewart, Miss USA 2008, who became a series regular on Tyler Perry's For Better or Worse, and Stormi Henley, Miss USA 2009, who was a semi-finalist on American Idol Season 10.
This Tuesday, the Rhode Island native and current titleholder, was part of a special one-on-one workshop with NYFA Director of Acting and Musical Theatre Admissions, Roger Del Pozo, at the school's brand new Battery Park location. Del Pozo has maintained a career of working with actors through his professional casting and audition work in the industry. His experience and expertise in regards to "on-camera presence" for this particular NYFA workshop were very relevant due to Culpo's recent work as a television correspondent. "It was great working with Olivia," says Del Pozo. "She was very funny, charming and easy to work with. I think that she will make a great actress, as she is not only very beautiful, she is also extremely comfortable on camera. She was able to be herself and get her personality across, which is half the battle."
Like any aspiring young actress, Culpo has been bouncing around from audition to audition, hoping to land her first break through role. She says she'd really love to be a part of a romantic comedy or "chick-flick," specifically with a comedy actor. Her plans are to head west within the next few months in order to further pursue her acting passion in Los Angeles.
-Frank Pasquine
by nyfa