New York Film Academy (NYFA) alum Natalia Bougadellis' public service announcement (PSA), "You Can Still Smile," finished second in Governor Andrew Cuomo's #NewYorkTough competition. Bougadellis, who attended NYFA's Teen Filmmaking program in Los Angeles and an intensive 6-Week Filmmaking workshop in New York, worked on the PSA under her female-run production company Blue Slate Films.
Bougadellis is a director and cinematographer, who hails from Athens, Greece. Her critically acclaimed film, The Owls, (available on Amazon), has played in eleven countries and over thirty film festivals, winning the prestigious Zoe Award at LifeArt Festival, "Best Student Film" at Miami Independent Film Festival, and "Best Student Filmmaker" at America's Rainbow Film Festival Presented by HBO.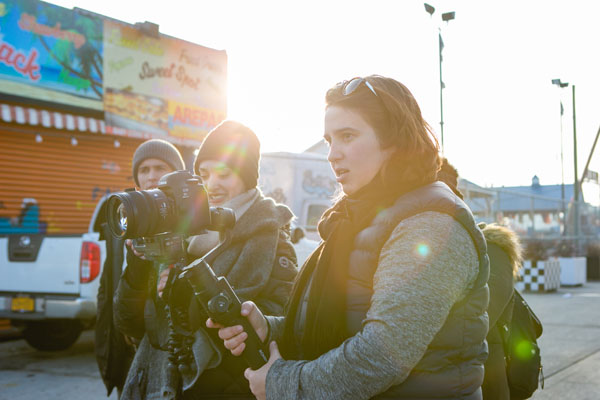 Bougadellis is also the Executive Director of The Great Griffon, a non-profit organization founded to bring awareness and support to LGBTQ+ characters in mainstream entertainment. Bougadellis also co-founded her own production company, Blue Slate Films, with female filmmaker Emory Parker, in 2017 and continues to produce cutting edge projects for high-profile brands like Nike, McDonald's, Calvin Klein, and Pepsi, to name a few.
Her PSA, "You Can Still Smile," finished second in Governor Andrew Cuomo's #NewYorkTough competition, acquiring almost 48,000 votes and over 200,000 views. Though Bougadellis' PSA did not come in first place, Gov. Cuomo announced in a briefing that New York state will still air the PSA.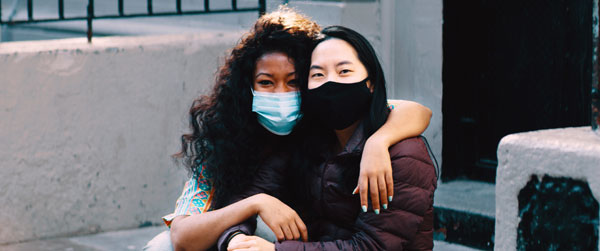 Before the COVID-19 pandemic hit NYC, Blue Slate Films (Bougadellis' production company) was gearing up to shoot their very first feature film, Whirlpool. "As a small business, we were really affected by this," says Bougadellis.
When Bougadellis and her production partner [Parker] saw Gov. Cuomo's #NewYorkTough competition, they knew they had to get involved. "We saw the PSA competition as an invaluable opportunity to showcase our talents and stay creative throughout this time, while also spreading a message crucial to ending this pandemic."
Bougadellis explained that they [Bougadellis and Parker] wanted to use this opportunity to tell true stories about real New Yorkers. She recounted that their vision was to show raw emotion for each individual portrayed in the PSA. "Our eyes can tell amazing stories, so we focused on faces and eyes to show how powerful human connection can be."
For Bougadellis, the journey of filming this video around NYC and Long Island was heartfelt and sincere. "We had no script for this video," she says. "All answers were spontaneous and came from the heart. Emory [Parker] then worked on editing the piece and bringing it all together."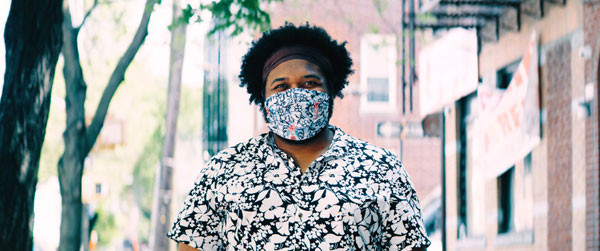 Beyond the stories of the individuals featured in the PSA, Bougadellis hopes that those who watch the video understand that wearing a mask isn't just about protecting oneself. "Wearing a mask means respecting your fellow New Yorkers and caring about them, as well," she remarks. "The sooner we can all cooperate to control this situation, the sooner our city will be able to return to normal."
During these times of social distancing and self-quarantine, in addition to their PSA, Blue Slate Films has also launched a digital series, The Slate, featuring artists, experts, and entrepreneurs that seek to make a difference in their respective industries.
New York Film Academy would like to congratulate Natalia Bougadellis on her inspiring achievement, which highlights a crucial global message for all, and encourages everyone to check out the PSA and to keep an eye out for Blue Slate Films' forthcoming film Whirlpool.
To watch the full "You Can Still Smile" PSA, click here or watch the full video above.
by nyfa