New York Film Academy (NYFA) launches The 20/20 Series, created and moderated by NYFA's Creative Director of Filmmaking and Cinematography, Liz Hinlein. 
The 20/20 Series is a weekly, virtual pop-up event, open to the public, that takes attendees into the homes, hubs, and workspaces of an array of dynamic creative visionaries to allow for relaxed, engaging conversations on craft, creation and artistic vision.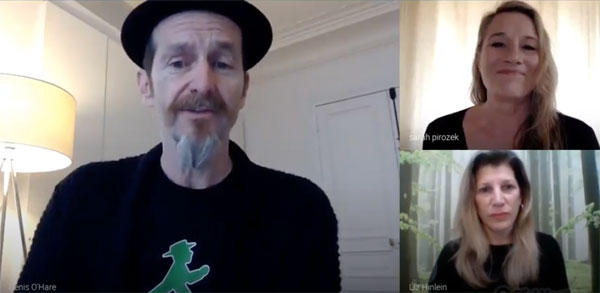 Hinlein launched the series on April 15, 2020 with inaugural guests: actor Denis O'Hare (American Horror Story, The Good Wife, Dallas Buyers Club) and writer, director, and producer Sarah Pirozek (#Like, Free Tibet). Hinlein, who curated the discussion to be surrounded by understanding an artist's ability to be creative and compromise, also opened up the conversation to the global audience, allowing them to ask O'Hare and Pirozek questions about their career and navigating the industry.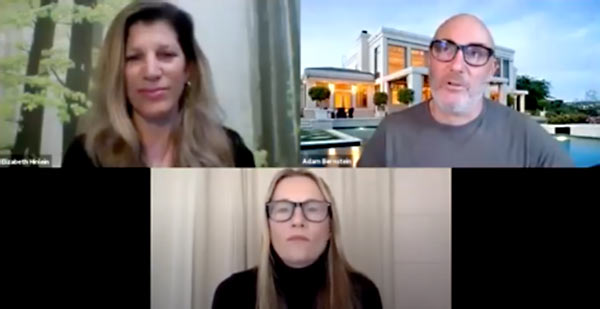 After a successful launch of the series with attendees from over 70 countries tuning in to The 20/20 Series, Hinlein followed up the first conversation on April 22, 2020 with Nickelodeon network alum and renowned television director Adam Bernstein (Breaking Bad, Better Call Saul, The Sinner). Pirozek, who was a guest the previous week, also joined this week's discussion, which touched on directing different mediums from music videos to television and film.
At this time, additional guests announced for upcoming conversations include:
Joe Berlinger

(Director) – April 29, 2020

Peter Zizzo

(Songwriter and Producer) – May 6, 2020

Mark Pellington

(Director) &

Sarah Pirozek

(Director) – May 13, 2020

Anka Malatynska

(Cinematographer) – May 20, 2020

Piper Perabo

(Actress) &

Stephen Kay

(Director) – May 27, 2020
More guests will be announced each week throughout the Summer with industry professionals including cinematographers, screenwriters, VFX artists, producers, and more. For the latest updates on The 20/20 Series upcoming guests and to register for an event, click here.
New York Film Academy would like to thank the industry professionals who have contributed to The 20/20 Series and looks forward to welcoming more guests to Liz Hinlein's creativity-focused 20/20 Series.
by nyfa