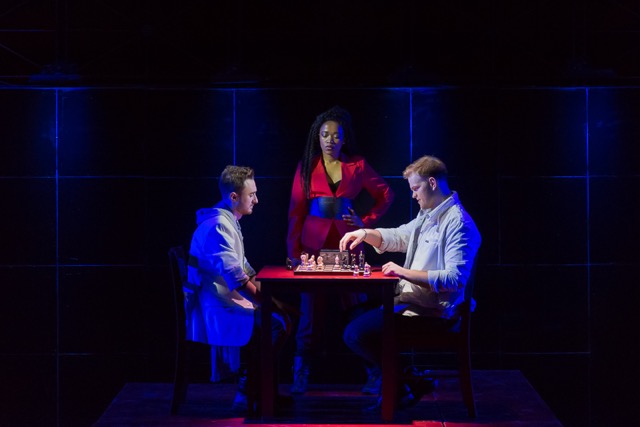 Last month, Musical Theatre students, alumni and faculty put together another fantastic performance in the MainStage musical, Chess, which was held at the American Theatre of Actors. The show included 27 performers and 6 orchestra members.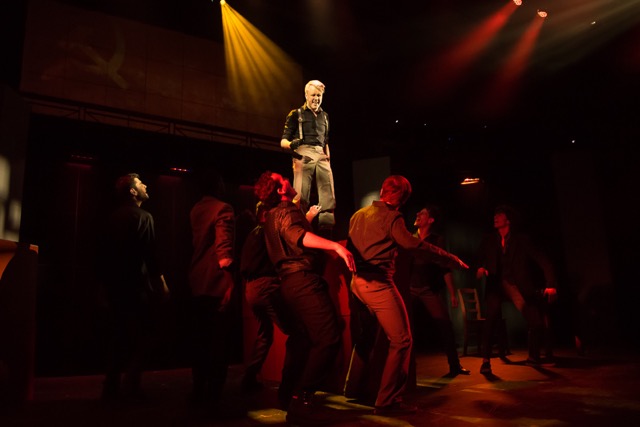 Chess is a pop opera that had its original broadway production in 1988, which included two NYFA Instructors, Rosemary Loar and Wysandria Woolsey. There was also a famous London concert of the show in 2009, starring Idina Menzel, Josh Groban and Adam Pascal.
Though the production is not very often produced and includes some extremely difficult music, NYFA faculty members were not disappointed with the amazing singers and actors. Under the direction of Chad Larabee, choreography by Chad Austin and music direction by Joshua Zecher-Ross, the cast and crew put together NYFA's third successful musical, and will now be preparing for a fourth.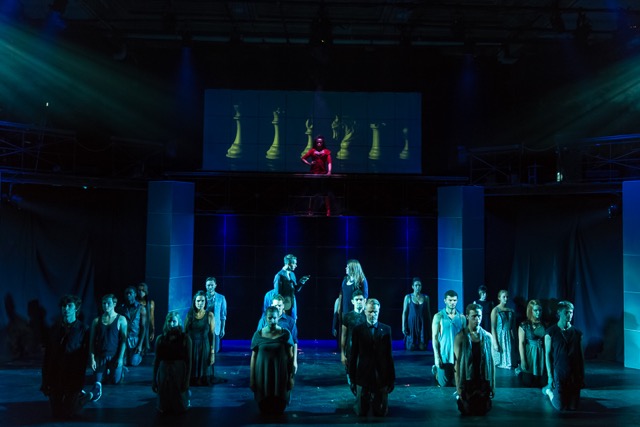 "I am extremely proud of the hard work of our students and creative team," said NYFA's Creative Director of Musical Theatre, Kristy Cates. "Chess is a really difficult show and our singer/actors nailed every moment. As a producer, it was so exciting for me to watch our audience members — many of whom know nothing about the musical theatre program at NYFA — leave the theatre inspired and very impressed by the quality of the work. The Musical Theatre Department at NYFA is making an amazing name for itself, and that's such an awesome thing to be a part of!"
Our next MainStage show will also be at the American Theatre of Actors, November 20-22nd.
Cast (in no specific order):
Kylan Ross
Emma McGlinchey
Christopher Viljoen
Malie Thekiso
Paul Moore
Rodrigo Carter
Bruno Uribe
Thomas Walsh
Anthony Lalonde
Felipe Carrasco
Cullen Shirtz
Will Van Moss
CorBen Wright
Charles Engelsgjerd (NYFA Alumnus)
Jonina Bjort
Melissa Gonzalez
Kia Laitakari
Myms Rouelle
Akhia Andersson
Emily Caroo
Beatriz Cavalieri
Stephanie Sequeira
Katie Wright
Kodi Lynn Milburn
Alli Ryan Motley
Yasmin Schancer
Jessi Shannon
Directed by Chad Larabee
Music Director, Joshua Zecker-Ross
Choreography by Chad Austin
From writing monologues to choreographing dance routines to performing ballads, our musical theatre students work on a variety of projects across our Musical Theatre Programs. Visit our Musical Theatre Program page to check out what our students work on across our programs and find one that interests you.
by nyfa