The composers in the NYYS songwriting program vary in age from 12-22 years old.  Under the guidance of the program director, Anna K. Jacobs (2020 Jonathan Larson Grant recipient), the young songwriters chose moments from the animated Pixar film Inside Out to set to music in a verse/chorus musical form. Students from the Harlem School of the Arts, as well as students from the New York Film Academy, were assigned different songs, rehearsed with the composers, and then performed the songs in front of David Yazbek and an audience.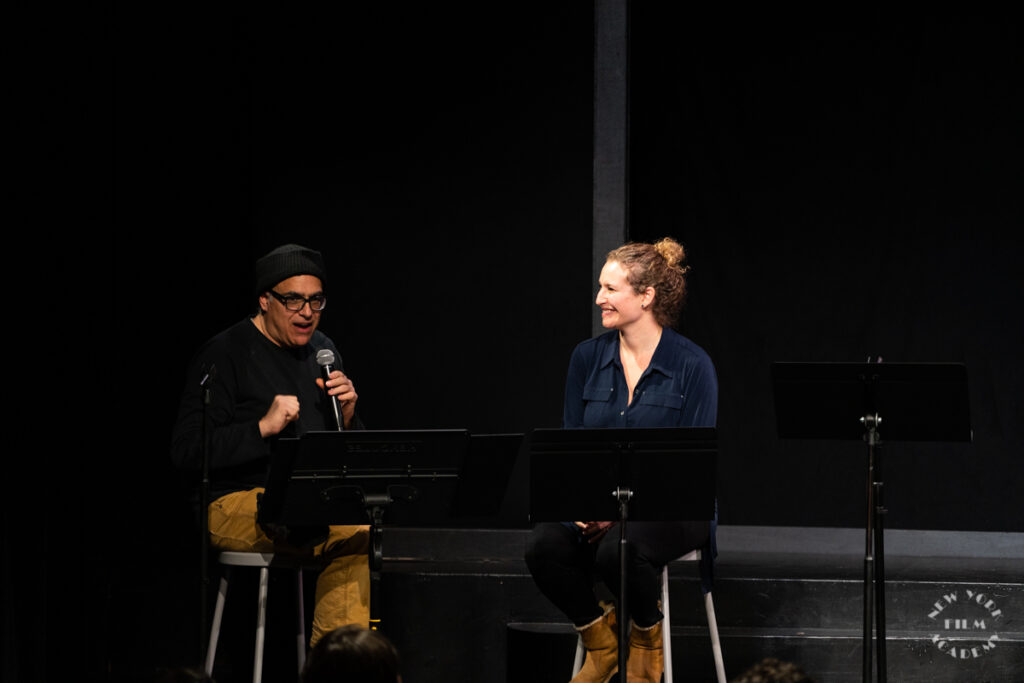 Yazbek offered feedback on all of the compositions to the NYYS songwriters. Siya Simanga (PCMT) sang a song called "Bing Bong Guide Song", written by Grace Gamins, in which the character of Bing Bong (Riley's childhood imaginary friend) offers Joy and Sadness help in getting back to headquarters.  Jordan White (PCMT) sang the final song of the night called "I Miss Minnesota", written by Kayden Merritt and arranged by Simon Broucke, in which Riley confesses to her parents how sad she sometimes about leaving her childhood home.Jordan was joined by PCMT students Alexis Loiselle as Sadness, Jennifer Molson as Joy, Lucia Caballero as Disgust, Mario Greiner as Anger and Siya Siyamtanga as Fear.
All of the NYFA PCMT students that participated and attended said it was very refreshing to hear the creative process talked about in a different way. Yazbek's call to remain curious and explore multiple genres of music and types of culture was a valuable lesson for actors and composers alike and he  encouraged everyone to collaborate constantly with those around them. Several PCMT students commented later that they were struck by his kindness and humility as he offered feedback, even as his obvious expertise shone through.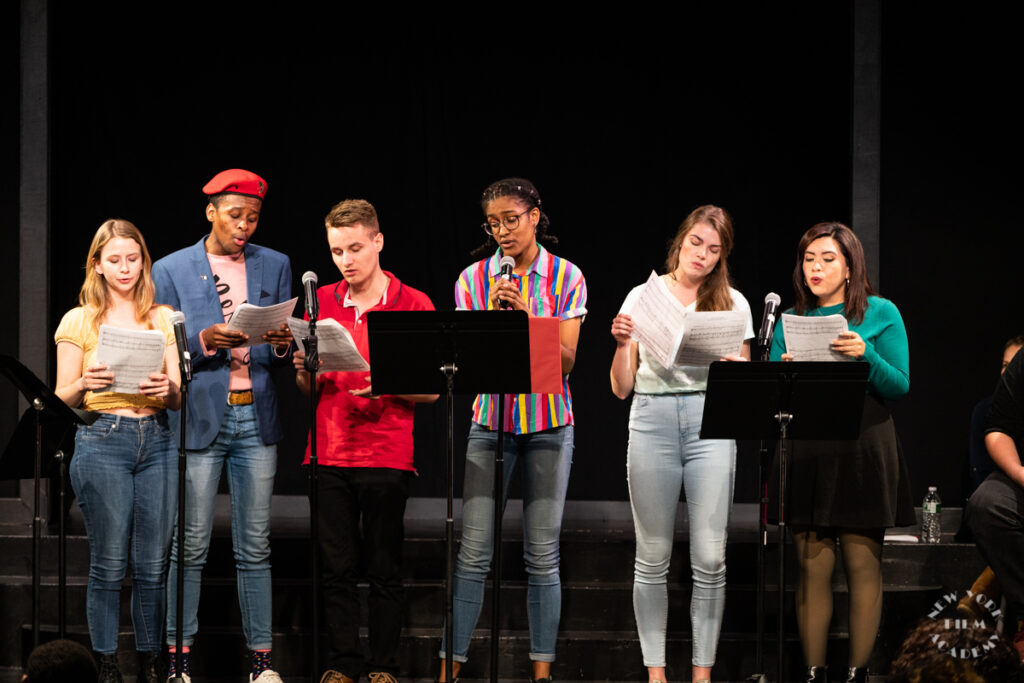 After meeting PCMT's music supervisor, Anna Ebbesen, at a workshop a few years ago, Anna K. Jacobs has had an affiliation with NYFA in several different ways. She composed music for an original movie musical, Kaya: Taste of Paradise, for the PCMT 2-Year program. The film was directed by NYFA's Paul Warner, choreographed by head of dance, Michelle Potterf, with a book by Jerome Parker and music supervised and orchestrated by Ebbesen.
Jacobs also did a reading of her show Echo as part of the NYFA "New Works Series " with our musical theatre students. Ebbesen has also joined Jacobs at the NYYS Musical Theater Songwriting Program as music director. It's true, having multiple "Anna's" on email chains is confusing, but both of them are happy to have such a strong relationship with both the Harlem School of the Arts and the New York Film Academy, and they appreciated this opportunity to share new musical theatre with the next generation of performers and creatives.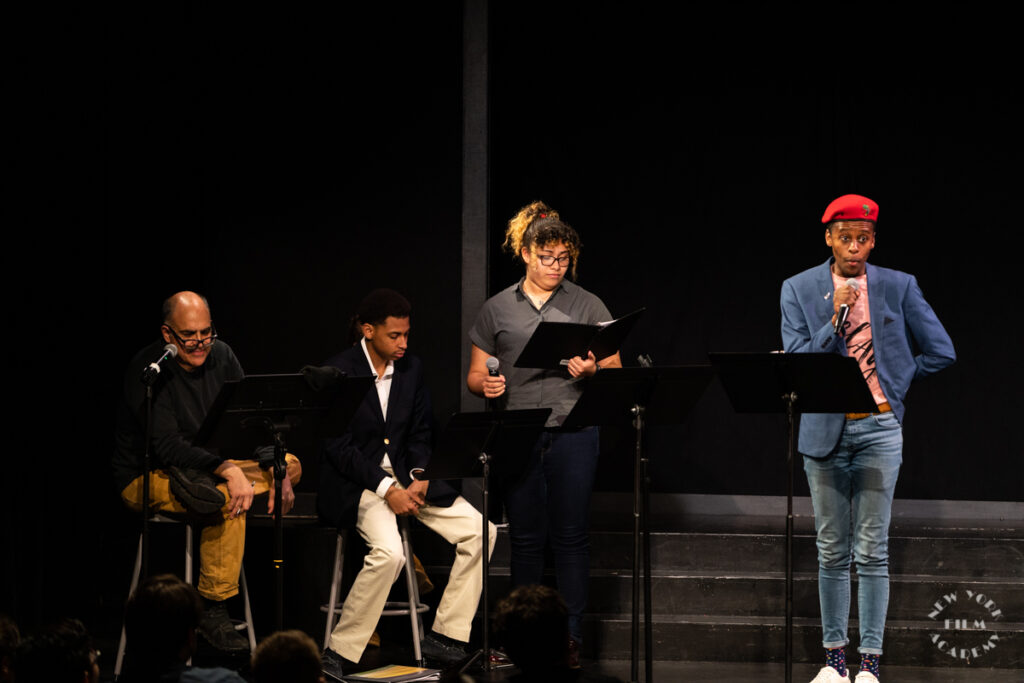 New York Film Academy thanks David Yazbek and Anna K. Jacobs for sharing an evening with NYFA PCMT students to provide constructive feedback and industry expertise. NYFA would also like to thank the New York Youth Symphony Musical Theater Songwriting Program for opening up the master class to NYFA PCMT students, and the Harlem School of the Arts for their participation and collaboration.
by nyfa