Through NYFA my confidence is definitely boosted from when I began the program. I trust myself more than I ever have. I now have this courage that was once hidden, that has now awakened, and I know if I just trust myself, nothing can go wrong.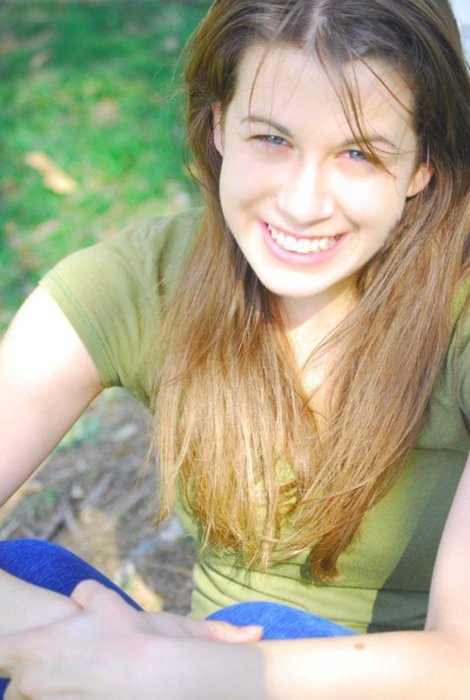 Ashley Karp is the new Miss Burbank, running for Miss California, and somehow finding time to attend the New York Film Academy Acting Conservatory. Ashley, who is working on her two-year Associates of Fine Arts degree at NYFA, has previously done spots on shows including Glee, Grey's Anatomy, and Seventh Heaven. She is now preparing to perform live for the title of Miss California USA for Donald Trump in November. The NYFA blog was lucky that Ashley had a few minutes between classes to talk about the school, the competition, and her future goals…
Ashley, how has your experience been at the New York Film Academy?
I am in the process of getting my Associates Degree in Acting for Film. I am in the March 2010 group, which has such amazing talent. It's wonderful to be around peers that have the exact same ambition you have, and through this you can experience something amazing, whether it be in a scripted scene or a regular improvisation. It's those little moments of spontaneity that keep you on your toes as an actor, and makes your scene alive. It's just plain old fun, and I love, live, and breathe every second of it.
Do you have a favorite NYFA teacher since studying with the Academy?
It's so hard to pick a favorite teacher at NYFA. They are all so passionate about their craft, and each has something uniquely amazing to bring to a class of actors. I love all of them so much. However, the one experience I remember when I really broke through myself in a sense is when I was in David Brooks' script analysis class.
We were studying The Breakfast Club and I chose to play the role of Bender. David's exercise to find this character was titled "the animal exercise", in which you sought to discover the inner animal within the character you were playing. For some reason, when thinking of Bender as hard as he was depicted in the original film, thought Bender was more like a beaten hyena pup while looking at the script. We had to 'become' this animal, and then play the scene as so. Playing him as a beaten hyena, it truly boosted Bender; it gave him juice and he had so many colors to see. I'll never forget that moment.
How did you end up getting involved with the Miss Burbank competition?
One of my good friends who had competed previously told me I should sign up for Miss California, saying I would be great for it. I told her she was crazy. Two nights later, I got a Facebook message from one of the recruiters from the Miss California pageant, saying I should fill out an online application.
I'm in the car with close friend on the way to Disney and I get a call from one of the executives of Miss California. He says, "I have one question for you…If you had the power to take away one thing in this world, what would it be and why?" I had to answer on the spot. I replied "greed". He then stated with my answer alone, I was in the final 10, beating out 600 girls for my slot alone.
I was baffled to say the least. The next day I anxiously went to Miss California casting HQ, where they said I had been selected to compete…and the rest is history 🙂
What are you ultimately hoping to do in the entertainment industry?
Ever since I was 5 years old, I've always wanted to be in the entertainment industry. I was the kid that would get up on the kitchen table and sing at family functions, a complete ham. I've just known that it's what I'm meant to do, my absolute passion.
I love to write & play music as well, my instrument of choice being the Bass. I have a few songs and movie ideas plotted out, so that is a great possibility as well. I just know I'm an entertainer for as long as I breathe.
What projects have you been able to work on or be a part of since studying at the Academy?
I have done many student projects at NYFA, some of which have been submitted to film festivals as of recent. In the past, I've had appearances on 7th Heaven, as well commercials for Eggo and Aetna Insurance. I've also been able to do spots on Let's Make a Deal, Grey's Anatomy and Glee, and I'm just getting started…I can't wait for more!
What advice would you give to someone considering a program at NYFA?
If you have any interest in the entertainment field, whether it be just watching films or actually participating in them, any program at NYFA is perfect. The teachers, staff, and students alike are so committed and passionate to their crafts. It is a wonderful environment to be around.
To follow Ashley as she moves forward in the Miss California USA pageant, be sure to follow her on Twitter and Facebook.
by nyfa