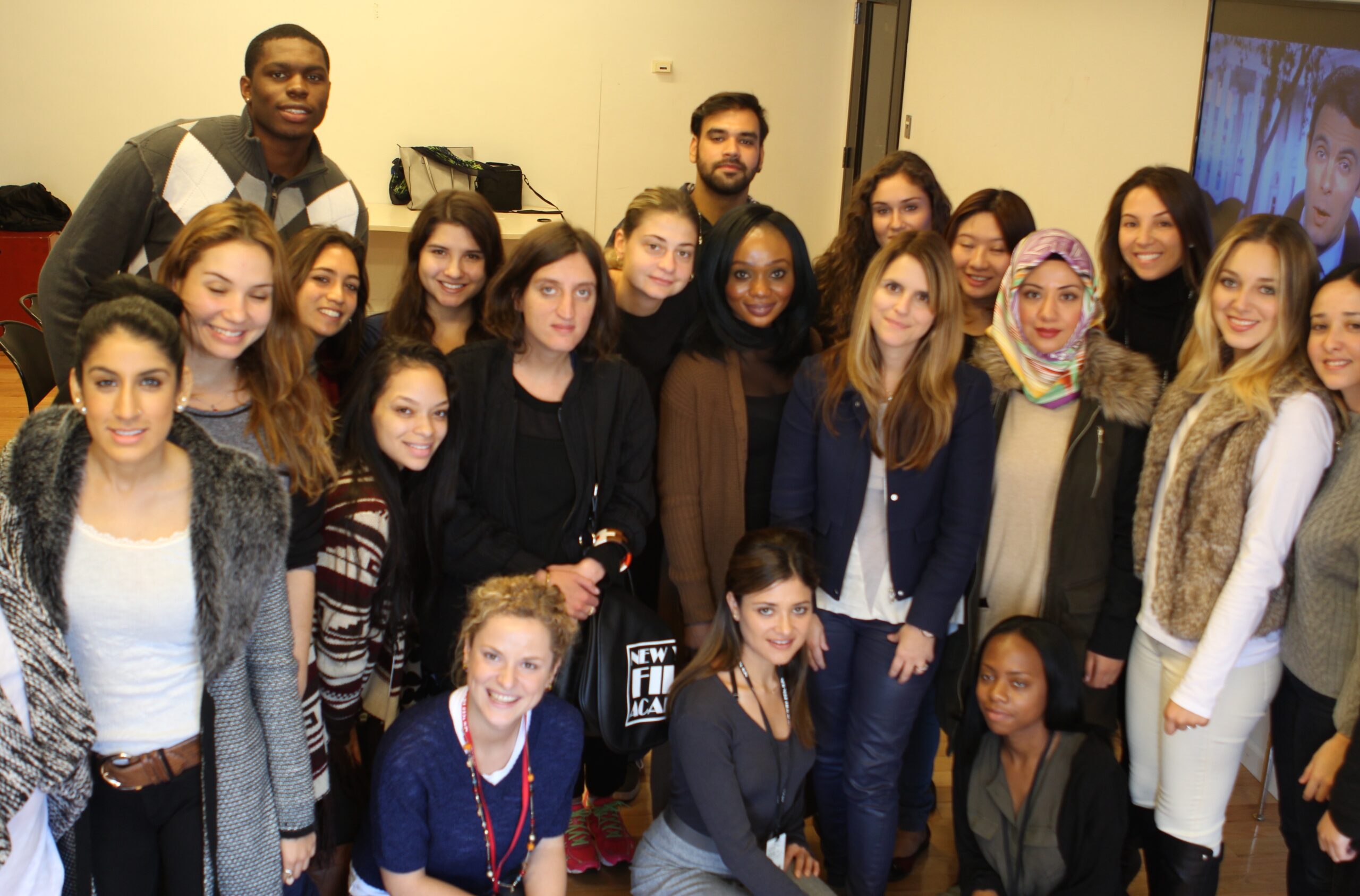 One of the real advantages of studying Broadcast Journalism in New York is the chance to meet, and network with, outstanding television professionals.
Recently Aliki Shinas, a news producer for a leading network, spent the morning with NYFA Broadcast Journalism students. She described her own career path, including working as a staff news writer at WCBS-TV here in New York, and how production is organized at the top-rated network morning news program. She also shared insights into the changing nature of TV news audiences, along with the challenges of cross-platform content distribution.
In addition, at the end of the class she spent time in one-on-one conversations with the students.
New York City is a global media capital. That's why the NYFA Broadcast Journalism program attracts students from throughout the United States, and around the world. Our current class includes students from Argentina, Australia, Brazil, Ecuador, France, Germany, Malaysia, Mexico, Nigeria, Thailand and Turkey, as well as California, Florida, Virginia, upstate New York, Brooklyn, Queens and the Bronx.
by nyfa