Since graduating from New York Film Academy (NYFA), Acting for Film alum Eve Hewson has been making a name for herself in the world of TV and film. Hewson has appeared with Sean Penn and Frances McDormand in This Must Be the Place, as well as Steven Spielberg's Bridge of Spies. Hewson also appeared alongside Taron Egerton and Jamie Foxx in Robin Hood.
Last year, she starred in Behind Her Eyes, a psychological thriller following the love triangle of single mother Louise and married couple Adele (Hewson) and David. With a series of shocking twists and a highly talked about ending, the story is nothing short of gripping.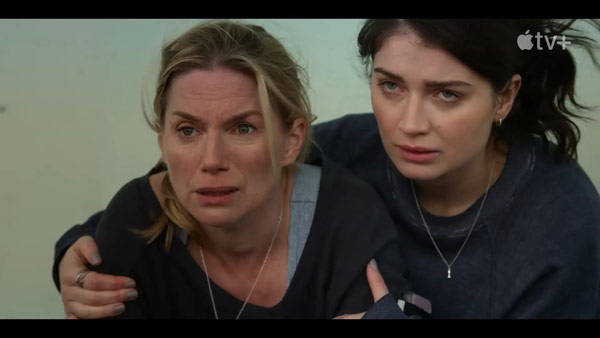 A still from Bad Sisters. Courtesy of Apple TV.
Eve Hewson Stars in Bad Sisters on Apple TV
Most recently, Hewson scored the role of Becka Garvey, the youngest of five sisters, in Bad Sisters. The show, streaming exclusively on Apple TV, falls in line with the theme of most projects Hewson has been a part of – murder. Hewson has noticed the trend and shared with Glamour Magazine, "I love murder and a plot twist! I was thinking about this the other day, every … show I've done is about murder."
Telling the Story of the Fiery Garvey Sisters
Bad Sisters, based on the hit Flemish series Clan, follows the five Garvey sisters, who are bound together by the death of their parents and a promise always to protect each other. When the sisters catch wind of how horribly their brother-in-law treats their sister, they devise a plan to get rid of him – literally. The show tells the story of five sisters' devotion to one another and the great lengths they will go to protect one of their own.
This premise marks a huge shift in an industry previously dominated by male leads and resistance to center female perspectives and relationships. Bad Sisters allows its female leads to be passionate, happy, sad, and funny all at once, showing the true multiplicity and chaos of the bond between sisters. Each sister also has a distinct personality, allowing the audience to get to know each of them personally.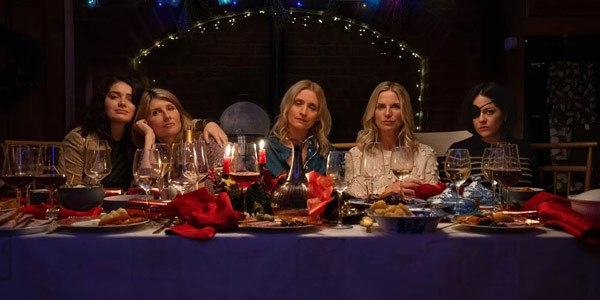 A still from Bad Sisters. Courtesy of Collider.
Hewson shared that she identified with Becka's free spirit, "I'd never had that experience before where I was like, 'this is me basically in a character.' I'm definitely far more professional than Becka, and I do have my life together more, but there's a messiness to her and a wildness to her that I definitely relate to."
"Smart" Dialogue Gets Bad Sisters 100% on Rotten Tomatoes
The dark comedy thriller has a 100% rating on Rotten Tomatoes, with critics raving about the "smart" and "tart" dialogue between the sisters. Irish writer and actress Sharon Horgan, who created the reimagined series, is also the mastermind behind Shining Vale which NYFA faculty Suzi Medencevic did Cinematography for. Horgan has a knack for pulling comedy out of horror, and the results have been extraordinary in both cases and breathed new life into the age-old genre.
New York Film Academy congratulates Eve Hewson on the success of Bad Sisters! We look forward to seeing more of her work.
Please note: NYFA does not represent that these are typical or guaranteed career outcomes. The success of our graduates in any chosen professional pathway depends on multiple factors, and the achievements of NYFA alumni are the result of their hard work, perseverance, talent and circumstances.
by nyfa