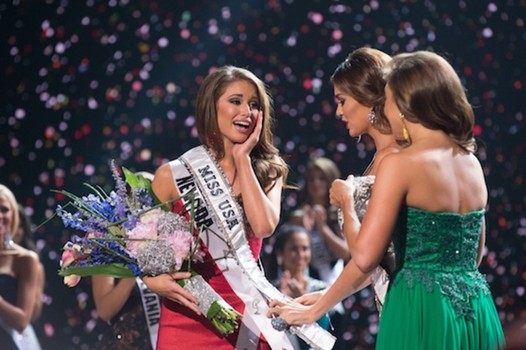 Representatives from the New York Film Academy were on hand this past Sunday night for The Miss USA Pageant in Baton Rouge, Louisiana. This year's competition was strong as ever, as the 51 contestants were all very beautiful and talented. However, like any competition, the judges were forced to choose one winner, and we're thrilled to offer Miss Nevada's Nia Sanchez with a one-year scholarship (including housing) to a program of her choice at the New York Film Academy.
NYFA has been the school of choice for numerous Miss USA's in the past, including Olivia Culpo who has since been seen as a co-host on Extra with Maria Menounos. Acting for Film graduate, and former Miss USA, Crystle Stewart plays the role of Leslie on Tyler Perry's television show, For Better for Worse.
Congratulations to Nia Sanchez! We hope to see her come through our doors as a NYFA student in the near future!
by nyfa