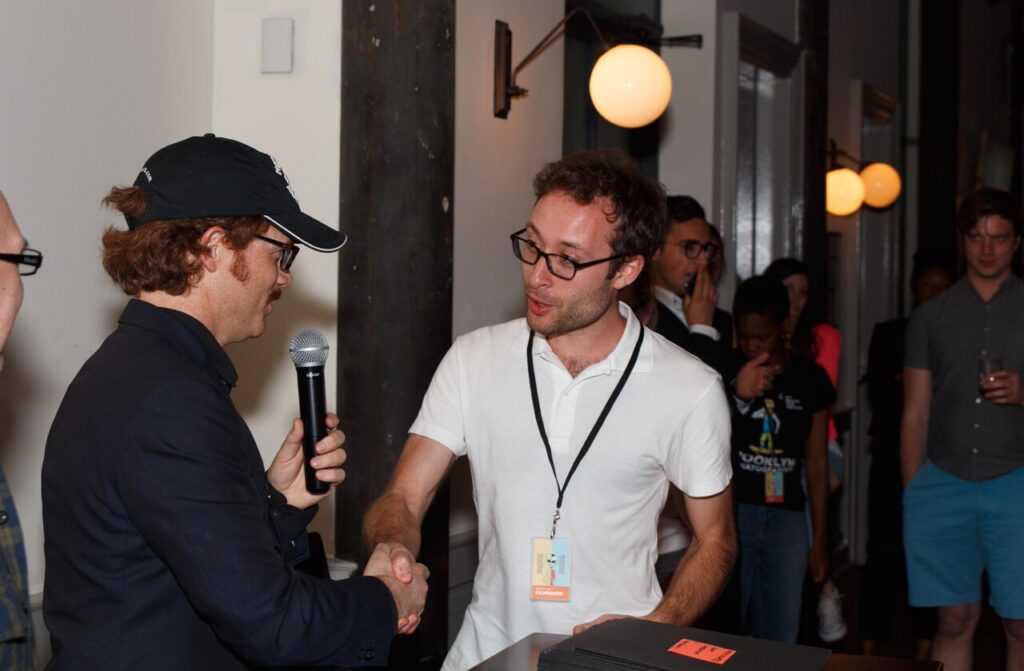 The New York Film Academy is proud to be a Supporting Sponsor at the 18th Brooklyn Film Festival. This year, the festival received 2,331 films coming from 114 countries and selected 109 film premieres coming from 26 countries.
"Our film competition has been incredibly successful," said Brooklyn Film Festival Director, Marco Ursino. "The great thing is that our audience, professionals or not, truly enjoyed all of the films."
As part of our sponsorship, NYFA's President Michael Young was on hand to present a tuition scholarship to the Best New Director Award-Winner, Robert Gregson, for his film The Refrigerator. The Brooklyn-based filmmakers's film focuses on the lives of Howie and Mark, two broke friends who happen to find a refrigerator on the street. Inside the fridge, they discover the way to another dimension. Greed, drunkenness and hilarity ensue.
We'd like to congratulate Mr. Gregson, as well as the other winners and competitors in the festival. Mr. Gregson's scholarship entitles him to attend an 8-Week Workshop to one of our many locations around the world. For a full list of this year's winners, visit the Brooklyn Film Festival's official website at http://www.brooklynfilmfestival.org/winners/.
We look forward to supporting next year's Brooklyn Film Festival!
by nyfa