Last week, my long time friend and former colleague Grace Wong (currently of ABC News) contacted me about the New York Press Club Foundation's Annual Conference on Journalism, asking if any New York Film Academy (NYFA) Broadcast Journalism students would like to attend.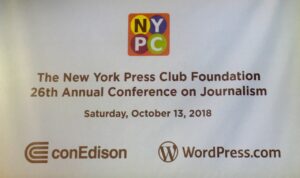 Well it didn't take long to find out that a number of students did indeed want to go. So, under the leadership of faculty member Evgenia Vlasova, early on Saturday, October 13 they made their way to the NYC conference site. 
Besides getting to meet practicing national and New York area journalists, they had an opportunity to chat with the guest speakers as well. That included Jill Colvin, who is White House correspondent for the Associated Press. You can only imagine the stories she had to tell, given that she started covering Donald Trump when he was just one of many candidates seeking to be the Republican nominee for President.
That's Jill, third from the right, with Genia and some of the NYFA students: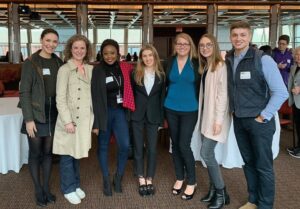 Students also met Kathryn Dill, who is an editor at CNBC Digital, where she oversees coverage of careers, the workforce, and women in business, for what is primarily a millennial audience.
That's Kathryn in the middle: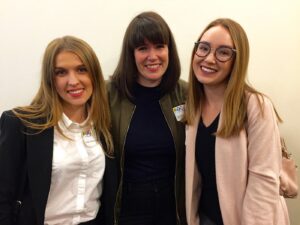 These days, some journalists work in the so-called "gig economy" not out of necessity, but by choice. Creating content for a wide range of outlets sometimes offers more income security than being tied to a single platform. (Just ask newspaper reporters…)
Lisa Armstrong is an award-winning journalist with credits from The New York Times, The Daily Beast, Rolling Stone, and other publications and websites. She has reported from several counties, including Haiti from 2010-2014. She is on the left in the picture below: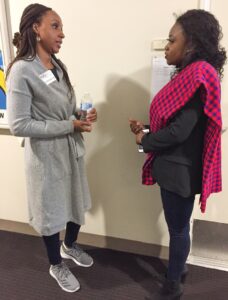 This is why it is so important to study in New York. There are opportunities here you just can't find anywhere else…
by nyfa