There is an old saying about how "the only constant is change." That is certainly true of Broadcast Journalism. Whether you are a major TV network, an up-and-coming producer, or a student just learning the basics, you can't stand still. 
The latest case in point comes from NBC News, which is launching a new streaming service called NBC News Signal. Aimed at folks far younger than me, who use media in far different ways than my generation, it will have its own "nightly news" hosted by Simone Boyce.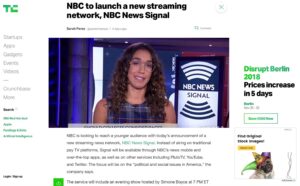 The major networks have long posted stories — and even full programs — on their websites. But the majority of you reading this don't "watch" TV in conventional fashion. If someone wants to reach you, they are going to have to do it through your phone, in a way that stylistically mirrors other digital information services.
It's a crowded field… CBS, Fox, ABC, Cheddar… they are all out there competing for the digital audience. Then there is streaming media app Flex, which went into the news business through its acquisition of Watchup. Flex started as a way to organize your digital content. Now they want to provide content.
Whatever happens regarding distribution platforms, there will always be a need for something to distribute, for content. Learn the skills essential to being a content creator — in the New York Film Academy (NYFA) Broadcast Journalism school, for instance — and there is a place for you out there.
Last week saw a return visit to the Academy by CNBC reporter Leslie Picker. Leslie is so generous with her time, coming in to teach a Master Class for our students. She shared with them insights into how things work "in the real world," using the arc of her own career as a starting point. She also discussed how stories evolve as they are being reported, and the resulting debates in the newsroom on the best way(s) to cover them.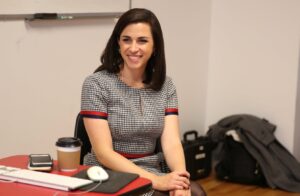 After class, all the students had the opportunity to chat with Leslie. For all of her kindness, she left with the highly coveted (and somewhat rare) black NYFA baseball cap…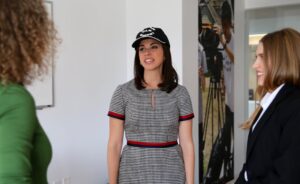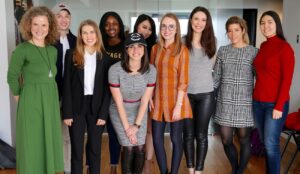 by nyfa