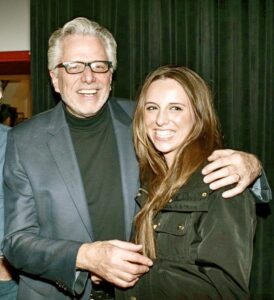 Geof Bartz, New York Film Academy Documentary Master Class instructor and curriculum adviser (and Supervising Editor of HBO's Documentary Department), is up for yet another Oscar this year! You may remember that Veterans Dial 1, the film Geof edited last year, won. This time he's nominated for his editing work on Sharmeen Obaid-Chinoy's A GIRL IN THE RIVER: The Price of Forgivenes (Documentary Short category).
Sharmeen Obaid-Chinoy's A GIRL IN THE RIVER: The Price of Forgiveness chronicles the story of a 19-year-old Pakistani woman, Saba Qaiser, who was shot in the face and thrown in a river by her father and uncle for marrying against their wishes.  But Saba survived, only to face another challenge: how to bring justice to her attackers in a legal system that allows "honor killers" to be "forgiven" and set free.
More than 5,000 women are the victims of such honor killings worldwide each year. Sharmeen's movie has already begun to draw the attention of critics in the US, including Nicholas Kristof's piece in the NY Times last month.

TRAILER – A Girl in the River: The Price of Forgiveness from Sharmeen Obaid Films on Vimeo.
And Pakistani Prime Minister Nawaz Sharif has promised to push his parliament to amend honor killing laws because of pressure brought by the nomination of Sharmeen's film.
A GIRL IN THE RIVER:The Price of Forgiveness will premiere on HBO and be available on HBO GO in early March. Meanwhile, you can check out the Oscars this weekend and see how it fares against four other terrific short documentaries!
by nyfa