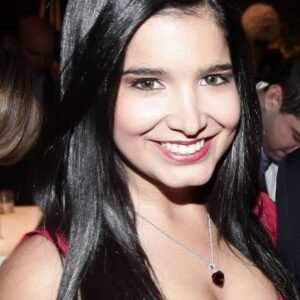 Successful fashion, lifestyle and event journalist, as well as New York Film Academy alum, Marisol Tudela will be the guest speaker this Friday at the graduation ceremony of the February 4-week Broadcast Journalism students. A native of Lima, Peru, Marisol has created the online persona of The Fashionista Chica, and regularly covers red carpet events including New York Fashion Week and the Miss America pageant for the PressroomVIP website.
The Fashionista Chica series incorporates celebrity styles, fashion education, and real-world use, by spotting upcoming trends, finding why they intrigue the present culture, and showing viewers how to make those trends part of their lifestyle.
Following her graduation from NYFA in 2013, Marisol was the Associate Producer of the Emmy Award winning CUNY-TV magazine series Nueva York.
The graduation ceremony takes place this Friday, February 27, at 12:30pm at the NYFA Battery Park campus.

by nyfa