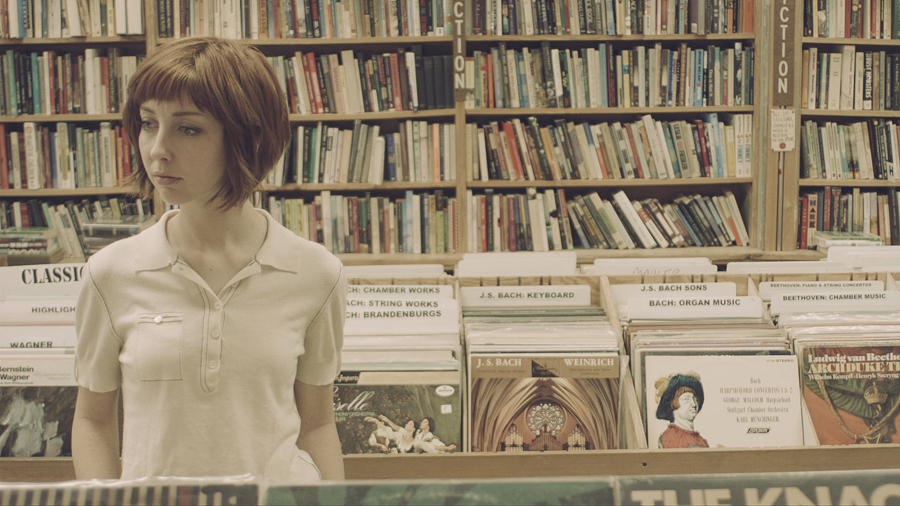 New York Film Academy graduate, Josh Beck's first feature film, EVER, will have its world premiere at the 2014 Newport Beach Film Festival. EVER is about a young woman struggling to cope with the death of her boyfriend, who winds up forming romantic feelings for her new supportive female friend.
"I knew I wanted to make a feature film long before I started this project, but it wasn't until sometime in 2011 when I actually realized it was possible to make one with basically no money," said Beck. "I set out to write a script using settings and locations I knew I already had access to, and I wrote characters for friends of mine that were already talented actors."
Josh shot the film in 21 days, which were spread out over a few months. The entire project, from writing the script to submitting to festivals, took about two years.
While originally starting out as an actor, attending NYFA Los Angeles' Acting School, Josh took a liking to directing and set out to create EVER. "I think it's important to be able to understand the actor mindset, and communication between actors and directors is so vital. One of the main things I learned at NYFA was confidence, which is so important in acting, directing, and life in general."
Josh intends to continue pursuing directing, admitting he's working on a new screenplay with scientific elements.
The premiere screening of EVER will be held at Fashion Island 7 (Regal Cinemas) in Newport Beach on Saturday, April 26th at 7:30pm. For tickets, CLICK HERE.

EVER [official trailer] from Josh Beck on Vimeo.
by nyfa