This month, the Los Angeles campus of the New York Film Academy welcomed writer/director/ producer Kelly Fremon Craig to a Q & A following a screening of her award-winning directorial debut, "The Edge of Seventeen."
The film stars Hailee Steinfeld as angst riddled teen Nadine and Woody Harrelson as her down-to-Earth teacher. Also featured in "The Edge of Seventeen" is NYFA alumnus Hayden Szeto. Szeto plays Erwin, the love-struck classmate of Nadine.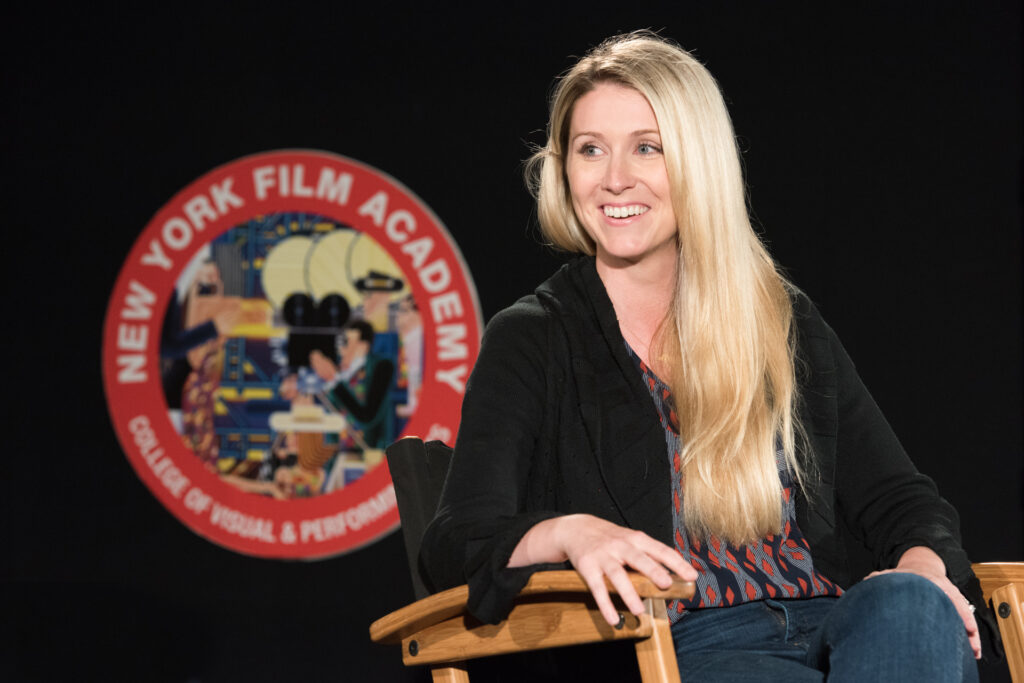 Introducing Craig was Associate Chair of Screenwriting Adam Finer. Finer brought his class after a student told him this was his favorite film of the last year. The theater was overflowing with students eager to hear the writer/director tell her success story. Director of the Q & A Series Tova Laiter hosted the evening.
Laiter asked Craig about how she got her script into the right hands after only writing one script before that. Craig shared some advice she received in her early 20s: "If you write a really good script you can throw it over the side of a freeway in Hollywood and somebody will find it and produce it."
Through persistence and hard work, she landed an agent after her first script got attention — and that agent submitted her second script to legendary writer/producer James L. Brooks, who produced the project.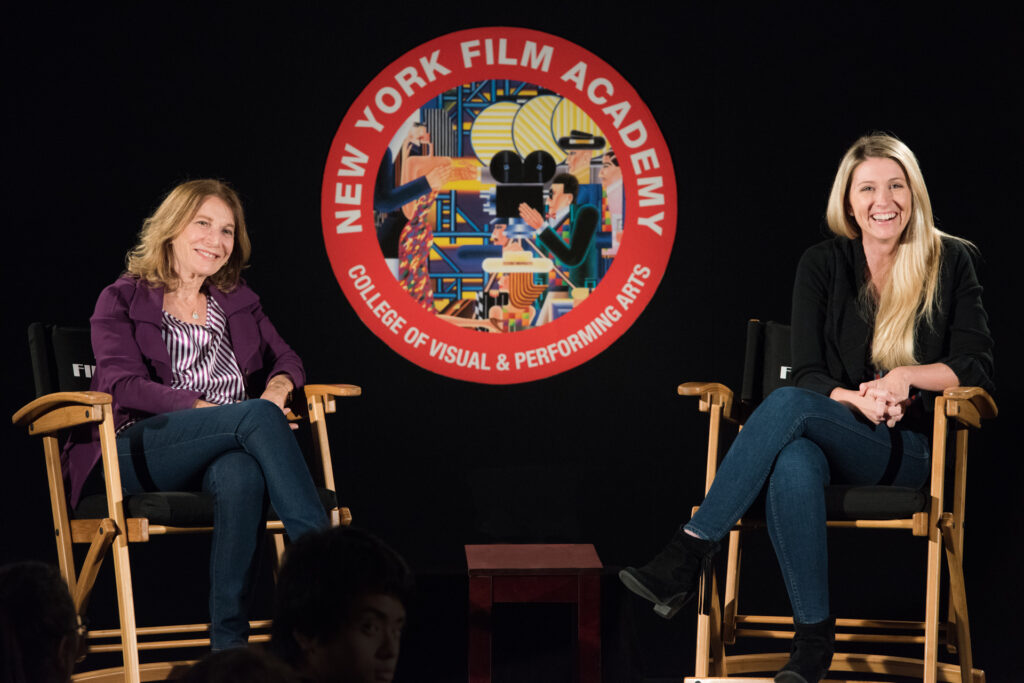 Tova asked, "In what ways did Brooks influence your writing?" There were two pieces of advice Craig took to heart. While she focused on making the script funny, he told her: the most important thing you have to do is figure what out what you are saying about life. "It was such a gift to me." Craig said. "Essentially he was asking, 'What is the point?'"
The second piece of advice was, "Always do research." Craig heeded this advice and visited many local high schools to speak directly with students about their life experiences. She would be a fly on the wall of classrooms and group settings. "There are so many details you pick up there that you wouldn't have thought of otherwise."
One student asked, "How did you approach making both a flawed and empathetic character?"
Craig responded, "That was always the biggest challenge. I wanted to allow her to be every shade. In those moments where she's being a jerk, you can sympathize with her because you remember the moments of pain." As a writer, Craig was aware of these moments. In the actual shooting of the film, she tried to keep that balance at the forefront of her mind. She would have Steinfeld do takes on a spectrum. Each take would be a little more or less than the last but would give her many options for nuances at the editing room.
The New York Film Academy would like to thank Craig for taking the time to speak to our students. "The Edge of Seventeen" is available now on Blu-ray/DVD and VOD.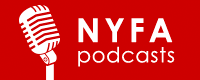 by nyfa