After taking a look at the list of successful projects that New York Film Academy graduate Konstantin Frolov worked on during his first year after graduating, we can confidently say that he is not only talented and organized, but also knows how to make connections. In 2015, Frolov worked as a director of photography on several projects, including:
A music video for Abdulrahman Mohammed (directed & produced by NYFA Grad Hanaa Saleh Alfassi) that already has almost 2 millions views on Youtube
A feature documentary on the Russian Special Olympics
A music video for Baby Kaely called "Smile" (directed by NYFA Grad Mykyta Samusiev and produced by former NYFA student Kelline Kanoui)
A commercial for the Suites Investment (directed by Mykyta Samusiev)
A short "YUMNA" that received an Award of Merit Film festival, an Award of California Film Festival and will be represented at Marché Du Film at Cannes in May 2016 (directed by NYFA Grad Noor Al Yaseen)
A short "Fire Water" (written and directed by NYFA grad David B. Johnson)
A music video for the Russian singer Selfieman called "For All The Broken Hearts," which will premiere on Valentine's Day (produced by former NYFA student Kelline Kanoui)
Despite his busy schedule he was recently able to share a few interesting stories about his career as a cinematographer.
What made you decide to study at NYFA?
I was working as a cameraman in Moscow and was thinking about getting a cinematography education abroad. I checked out options in France, England and the United States. And I guess NYFA was my destiny. On one cloudy day I was walking through the center of Moscow. I had no plans, but it was cold and I wanted to stop into some place to warm up. Then, I noticed a banner on the street saying New York Film Academy. It was exactly what I needed. So I went in. A girl with a smile told me the Master Class with American screenwriter Paul Brown was about to begin. He didn't simply walk into the room, he was almost flying. It turned out that he was a bit late, and I was just on time—otherwise I would have missed the beginning. Paul Brown told the story of a strange flock of penguins in the Moscow Metro, which were probably going to the North Pole, so they created traffic. Then, he began to talk about movies, about the Academy, and all of it was so fascinating that I applied a week after.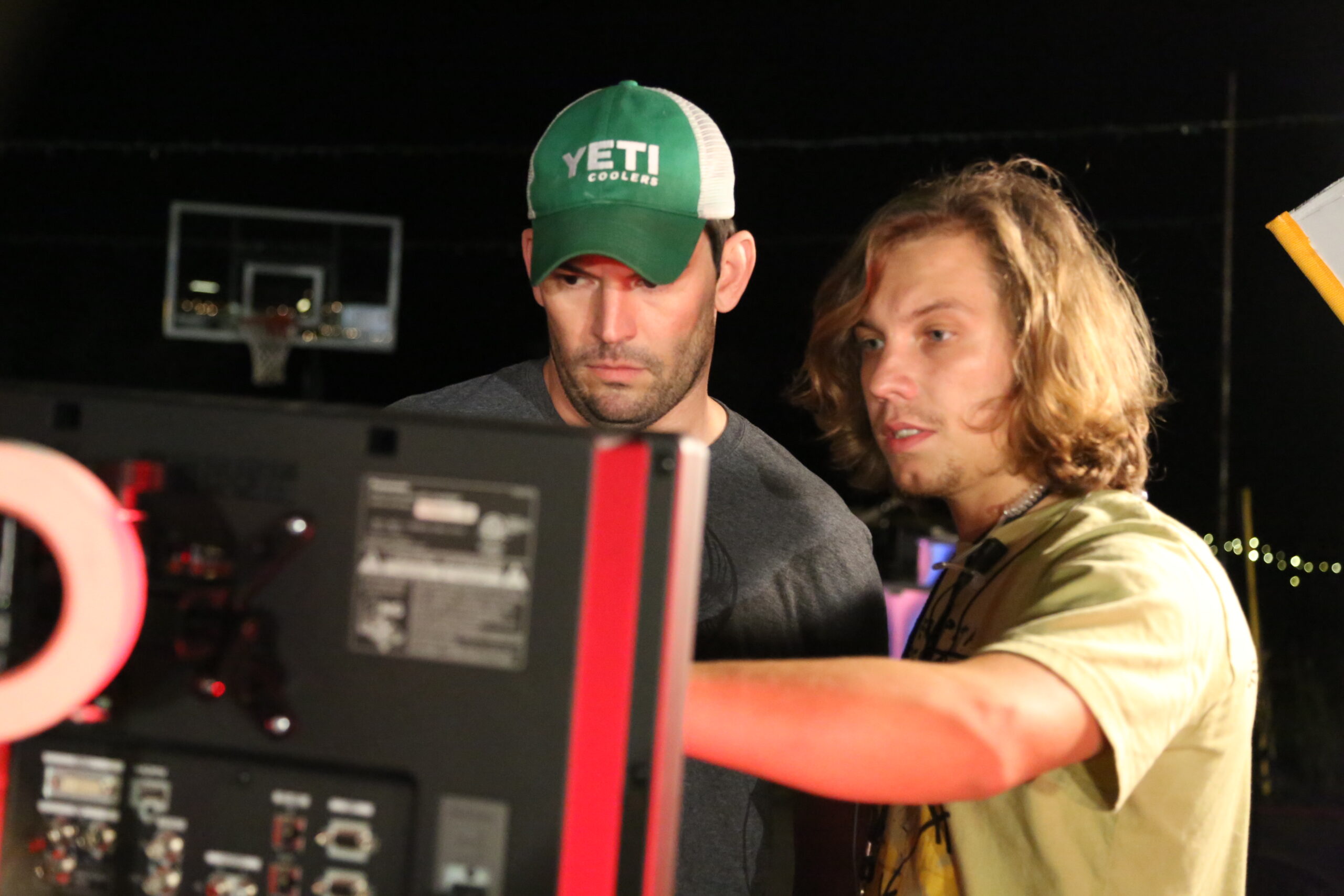 Is there any secret how to be so productive?
The most important thing is to organize the process in the correct way. This list of my rules will explain:
Most of the meetings I arrange are on one day of the week, so the other 6 days I can work on the projects.
I don't answer calls after 9 pm, unless we have scheduled it in advance.
Before I go to bed I spend time on creating storyboards, shot-sheets or watch movies. I believe that filmmakers have to devote at least an hour every day to watch a movie or new TV-series, even if it is not very interesting.
I also try to minimize the number of meetings that can be solved by e-mail.
I spend about an hour a day walking. The best way to do it on a regular basis is to get a dog.
One day a week I fully dedicate to myself.
What would you say are the main keys to success?
Experience is a large part of the success, and you shouldn't fear participating in experimental and complicated projects. Be hardworking and remain humble at all times. And listen more than you talk!
by nyfa