On January 17, Cal Tech quantum physicist Dr. Spiros Michalakis came to speak to New York Film Academy (NYFA) at our Los Angeles campus, and spoke with students about his role as science advisor on Hollywood film sets.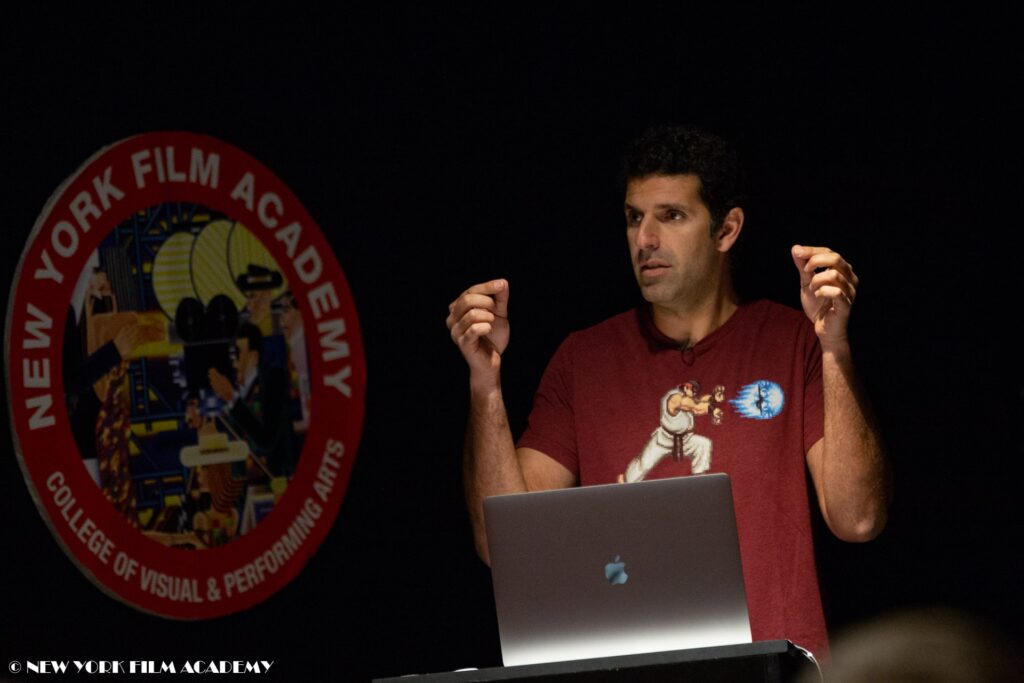 The talk was organized originally for students of the brand new (and very popular) "Science and the Movies" class offered for the BFA degree program—a course focused around analyzing how science is portrayed in film—though it drew many students from outside the course and program as well. 
Science advisors are being used more and more in film production, as audiences are demanding less fantastical and more realistic and grounded foundations for science fiction plots.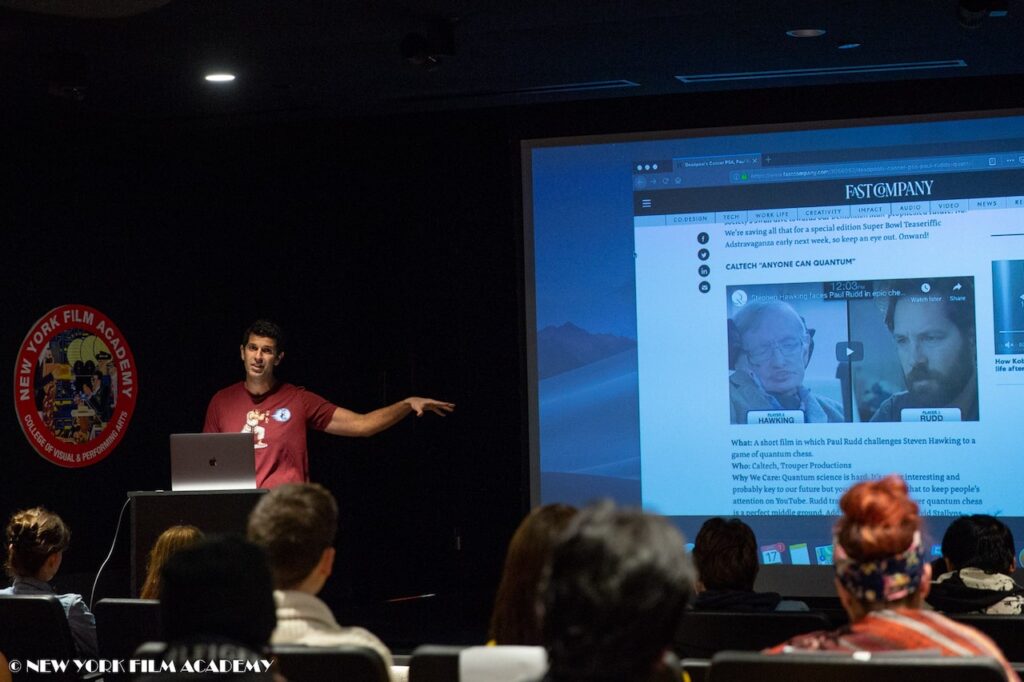 Dr. Michalakis is known for his work on several Marvel Studios films, including Doctor Strange, the upcoming Captain Marvel, Ant Man and its more recent sequel Ant Man and the Wasp. He also worked on viral shorts that include celebrity scientists and actors alike, like Dr. Stephen Hawking, Paul Rudd, Keanu Reeves, and Zoe Saldana. 
In short, he blew the minds of our students with his enthralling descriptions of the quantum realm—a key part of many recent science fiction films, including the aforementioned Ant Man movies—and how best to incorporate such challenging physics into a major Hollywood blockbuster. His take-home message to filmmakers: find a balance between entertainment and education, i.e., there is a brilliant but gentle way to incorporate science in your film that will entice curiosity while not ostracizing the spectator simply looking for entertainment.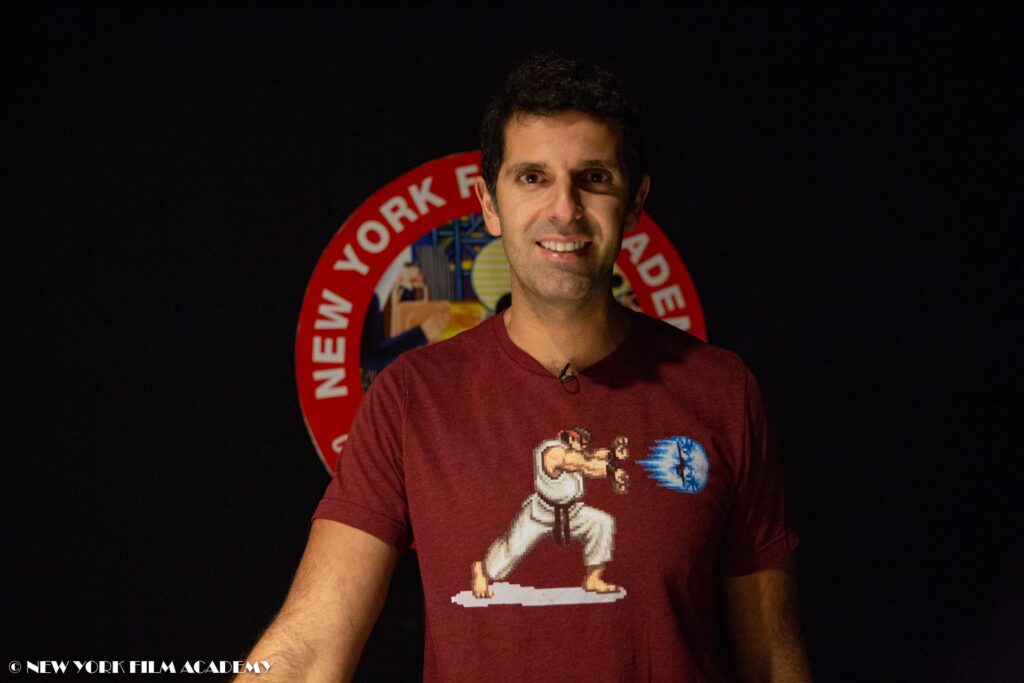 The New York Film Academy thanks Hollywood science advisor and quantum physicist Dr. Spiros Michalakis for taking the time to talk science and film with our students!
by nyfa