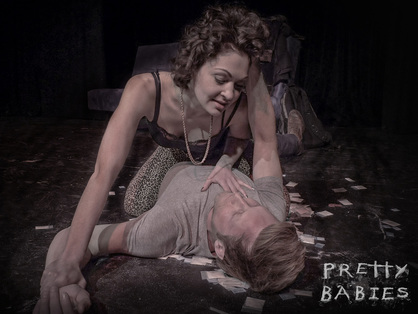 Last week was the World Premiere of the new Anthony Raymond play, Pretty Babies, which stars New York Film Academy Musical Theatre Instructor Sara Antkowiak (Tales of Hoffmann/Metropolitan Opera).
The ensemble cast, directed by Raymond and produced by the critically acclaimed Elsinore County Theater Company, is led by Stacey Roca who had a recurring role as Rachel on the UK series The Office with Ricky Gervais.
Pretty Babies is a story about using the taboo and forbidden as weapons in a no-holds-barred scheme of manipulation. The play revolves around Jason and his sister Randi — two lives steeped in sex, drugs, and grifting.
Already off to a roaring start, Pretty Babies will continue its performances from now until March 21st at the newly renovated 13th St Rep Theater in New York City.
If you're interested in checking out this wonderful play, and supporting your fellow NYFA teacher, visit here for tickets!
by nyfa