This Thursday evening, New York Film Academy (NYFA) Student Sungho Chun will screen his film, Departure, at Cinema Italian Style as part of the festival's short film competition. 
Chun hails from Korea, and moved to the United States after serving in the South Korean military. He is currently studying for his BFA in Filmmaking at NYFA's Los Angeles campus. The program entails a total immersion in the craft of filmmaking, including classes in directing, screenwriting, cinematography, editing, and producing. Students write, direct, shoot, and edit their own films in both film and digital formats, so it is no surprise that Chun has already put together an award-nominated movie.
Departure stars Dylan Nuttall and Lara Bayer and tells the story of a man preparing to take his own life when a woman comes along and changes his fate. Chun says the film is inspired by Bernardo Bertolucci's The Dreamers. Describing Departure to Cinema Italian Style, Chun says "In my film, The Man also rejects the truth of the world." Expounding on this, Chun told New York Film Academy, "The reason I picked that film is that I like the way it expresses a young generation's belief."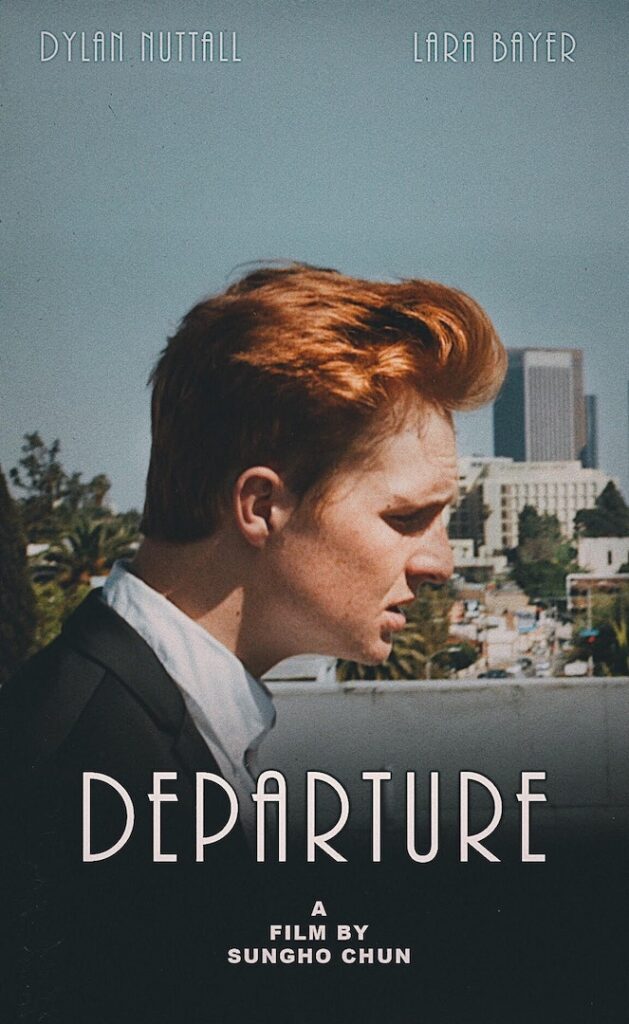 This connection to Bertolucci's The Dreamers is what qualifies Chun's film for Cinema Italian Style, a festival presented by Luce Cinecittà and The American Cinematheque that showcases the best Italian films of the year. This year is the fest's 14th edition, and is supporting this year's Italian entry to the Academy Award for Best Foreign Language Film, Dogman. Their student film competition highlights short films under 5 minutes in length that are inspired by or pay homage to classic Italian cinema.
Last year, NYFA alum Sebastiano Caccetta attended Cinema Italian Style, promoting cinema and music for one of the festival's sponsors, the Italian Trade Agency. "Today my ability to work with Cinema Italian Style, it's because of NYFA," he told the Academy. "I'm working promoting Italian cinema for the government thanks to NYFA. I'm so grateful."
Chun filmed Departure using crew and equipment came from NYFA, as well as his actors. He tells NYFA,  "I was so proud to work with them. Despite high temperatures for an outdoor shoot, nobody complained or frowned through the process. I'm especially thankful to my DP, Theresa, who held up the RED camera for the entire day because of our one-take method. No matter how heavy it got, she encouraged me to try again and again to get the film exactly how I wanted it. Only with the support of my team could I make it this far."
Sungho Chun's film, Departure, will screen at the Aero Theatre in Santa Monica on the evening of Thursday, November 15. The New York Film Academy encourages anyone who can to attend Cinema Italian Style and see the film, and support Chun as his filmmaking career begins to take off. For more information and to RSVP, please visit HERE.
NYFA congratulates Chun on his well-earned success and wishes him the best of luck at this year's Cinema Italian Style!
by nyfa