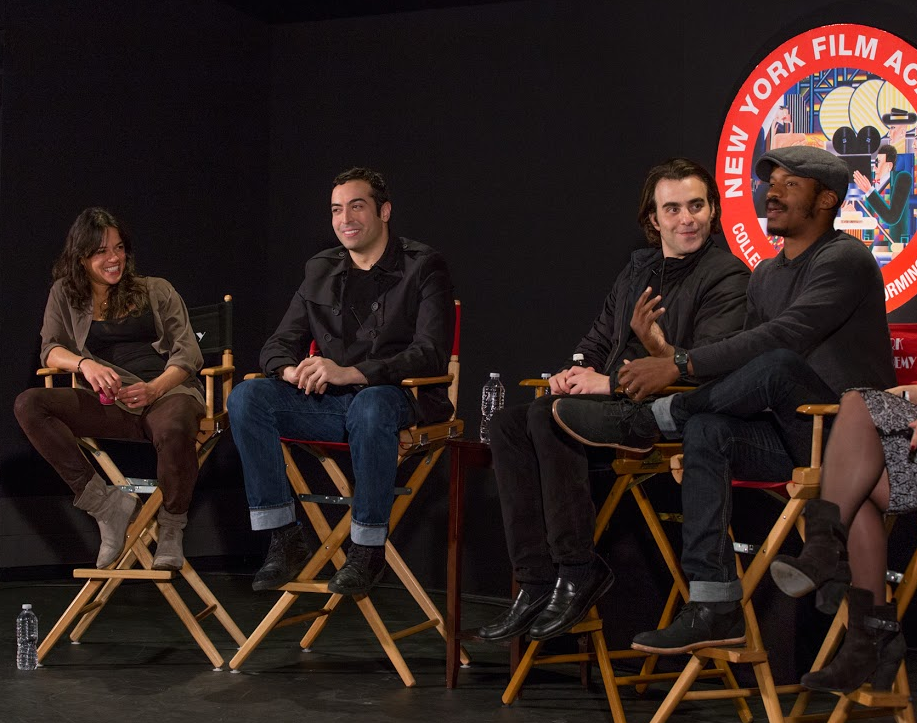 Last night, Thursday, January 29th, students gathered in the New York Film Academy Los Angeles Theater to view a screening of the financial thriller Arbitrage (Susan Sarandon, Brit Marling, Tim Roth), for which its star Richard Gere was nominated for a Golden Globe, and participate in a Q&A with film's executive producer Mohammed Al Turki. Making impressive moves in the very competitive Hollywood scene, Mohammed Al Turki is quickly cementing himself as an ambitious producer, actor and philanthropist in the industry. Born in Saudi Arabia and educated in London, Al Turki's call to film caused him to move to Hollywood and launch his career from there. His executive producing credits also include What Maisie Knew (Julianne Moore, Alexander Skarsgård, Steve Coogan), Adult World (Emma Roberts, Evan Peters, John Cusack), and At Any Price (Dennis Quaid, Zac Efron, Kim Dickens). His newest film, Desert Dancer, that follows an Iranian dancer who risks everything to start a dance company amidst his home country's politically volatile climate and the nation's ban on dancing, is set to release on April 10th. The Q&A was moderated by producer and NYFA instructor Saga Elmotaseb.
The event was advertised as a Q&A with Mr. Al Turki alone, however, to the audience's surprise Mohammed brought a couple of friends with him. Added first to the Q&A panel was Arbitrage's director Nicholas Jarecki and co-star Nate Parker. Nicholas Jarecki, a prodigy who graduated college at age 19, is a director, producer, and writer best known for directing the film The Informers and documentaries The Outsider and Tyson, in addition to Arbitrage. Nate Parker is an actor and musical performer who has appeared in Beyond the Lights, Red Tails, The Secret Life of Bees, The Great Debaters, and Pride. Mr. Jarecki announced that he is a New York Film Academy alumnus himself, having attended a filmmaking workshop as a young man at the Princeton campus. Nicholas raised his fist in the air and yelled "Go NYFA!" as the students applauded and cheered.
But the surprises didn't stop there. Shortly before the Q&A Mohammed Al Turki notified NYFA that he was bringing yet another special guest with him but wanted to keep their identity a surprise for everyone. Moments before stepping on stage NYFA was notified and the announcement was made during the Q&A panel's introduction that the secret guest was, in fact, actress Michelle Rodriguez! Known mostly for playing tough-girl roles in Hollywood blockbusters, Michelle Rodriguez, has starred in Resident Evil, S.W.A.T., and the Fast & Furious series, of which the latest installment, Furious 7, will be release on April 3rd. A trailer for Furious 7 is set to air during the Super Bowl.
What followed was an all-star panel of artists who engaged in exciting discussion on filmmaking from every angle. After all there was a Hollywood mogul, genius director, and two A-list actors on stage. Mohammed Al Turki proved to be a man of many resources, much generosity, and alot of surprises! Like his films he seeks to satisfy, and then some. There's no doubt that Mohammed Al Turki is the man to watch as he continues his mission of producing meaningful and relevant stories in Hollywood.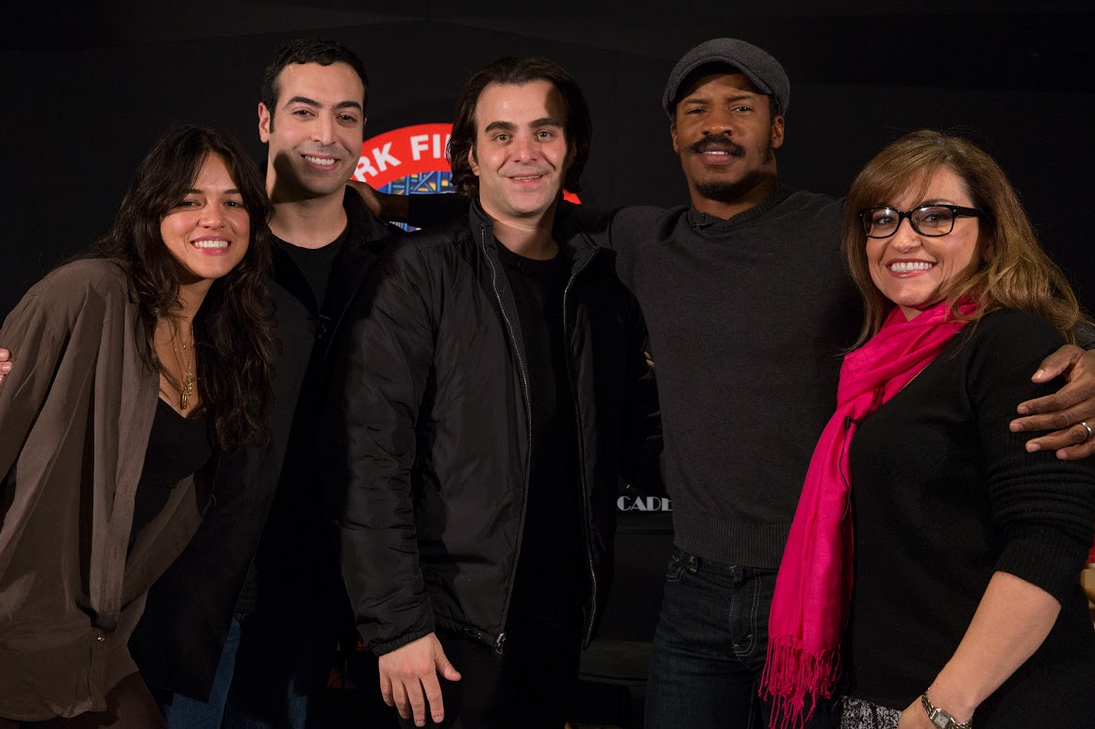 by nyfa