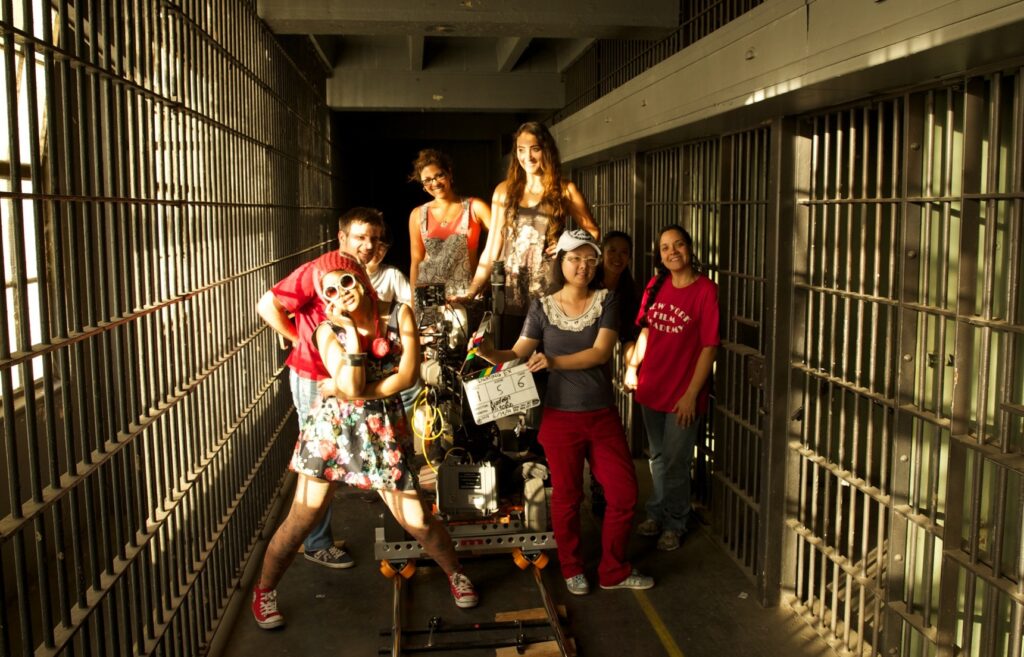 At New York Film Academy's Los Angeles campus, we're always looking to take advantage of the many great locations here in Hollywood. Recently, the Filmmaking and Cinematography programs conducted two of their intensive workshops at Lincoln Heights Jail. During its heyday, the jail famously housed Charles Manson, as well as legendary actor Robert Mitchum following his conviction for the possession of marijuana in 1948. Lincoln Heights closed its door as working jail in the late 60's, and has since served as the backdrop for such notable films as "L.A. Confidential", "American History X" and more recently "Iron Man 2".
The third semester MFA Cinematography students spent three days at the location for the Advanced Lighting workshop, bringing in a 600 amp generator, heavy duty cable and power distribution. They learned how to properly set up an array of high-powered lights including 10K tungsten fresnels, a 9 Light Maxi-Brute and a 4K HMI PAR. Instructor Jeff Siljenberg presented different challenges and scenarios to the students as the class lit shots in the jail cells, corridors and warden's office, capturing the scenes on the Red Epic camera. The cinematographers got some great footage for their reels while they learned how to work with big lights in a practical location.
The second semester MA Filmmaking students joined them at Lincoln Heights, shooting scenes for their 35mm Cinematography workshop. During the week-long workshop, the filmmakers learned how to operate and shoot 35mm film using a Panavision camera and lenses. After their initial hands-on training, instructor Matt Kohnen took the students on location to test their new skills shooting different scenes on 35mm film while incorporating dolly moves into the setups.
Lincoln Heights proved to be the perfect setting for both workshops, and the students walked away with memorable experiences and great shots!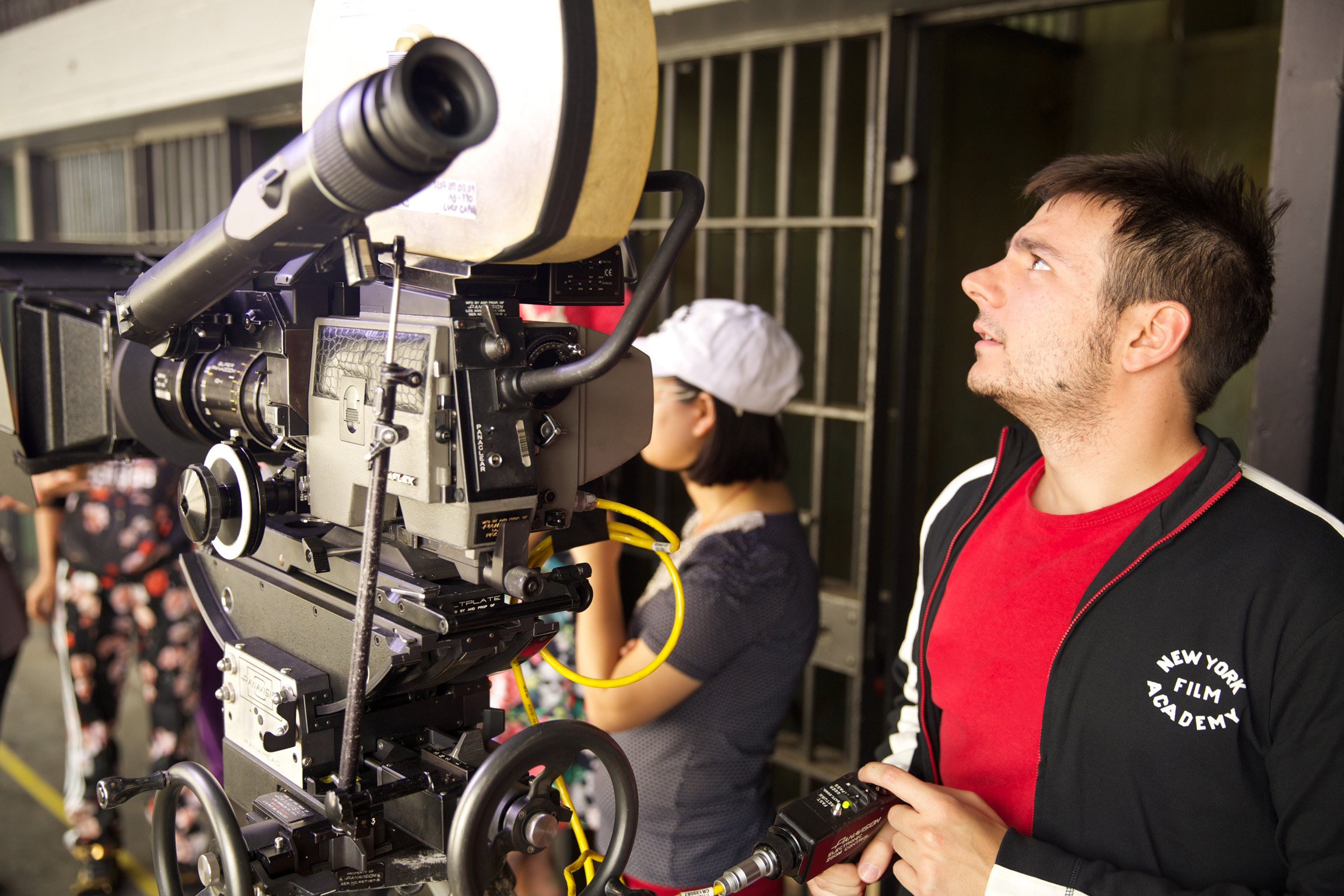 by nyfa