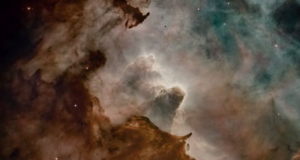 Terrence Malick is known for making relatively few films, but films with big ideas and an artistry to them that is worth a thousand lesser movies. His documentary looks like it will be no exception, especially considering the auteur has been working on it for several years now. It looks like its production has reached its end game however, with the announcement that Malick has found full financing to finish and release his project.
Or should we say projects? Never a stranger to the unconventional, Malick also announced his movie would be released in two completely different versions. One version will be feature length, narrated by Cate Blanchett, and distributed in a standard 35mm film format. Another will be released exclusively in IMAX, as a forty minute cut narrated by Brad Pitt. Its IMAX format is no surprise, given that the company is co-financing the documentary along with Broad Green Pictures, Sophisticated Films, and Wild Bunch.
Will the 40-minute cut be a greatest-hits version of the feature, or will they compliment one another, two necessary parts of a greater whole? Knowing Malick, it's probably the latter, though it's impossible to say—almost nothing is known about the project. Called Voyage of Time, Malick has only said so far that it's a "celebration of the universe, displaying the whole of time, from its start to its final collapse." In the meantime, you can get similar cosmic themes by Malick in his amazing film The Tree of Life, also starring Brad Pitt. Brad Pitt is a busy guy.
by nyfa