The New York Film Academy Musical Theatre Program was honored to welcome Tony-nominated actor, Jonathan Groff, to a Master Class Lecture. Currently starring as King George III in the new Broadway musical Hamilton at the Richard Rodgers Theatre, Groff has appeared in the Broadway rock musical Spring Awakening, the critically acclaimed revival of Hair, as well as two Craig Lucas plays, Prayer for My Enemy and The Singing Forest. He made his West End debut in the revival of the play Deathtrap opposite Simon Russell Beale.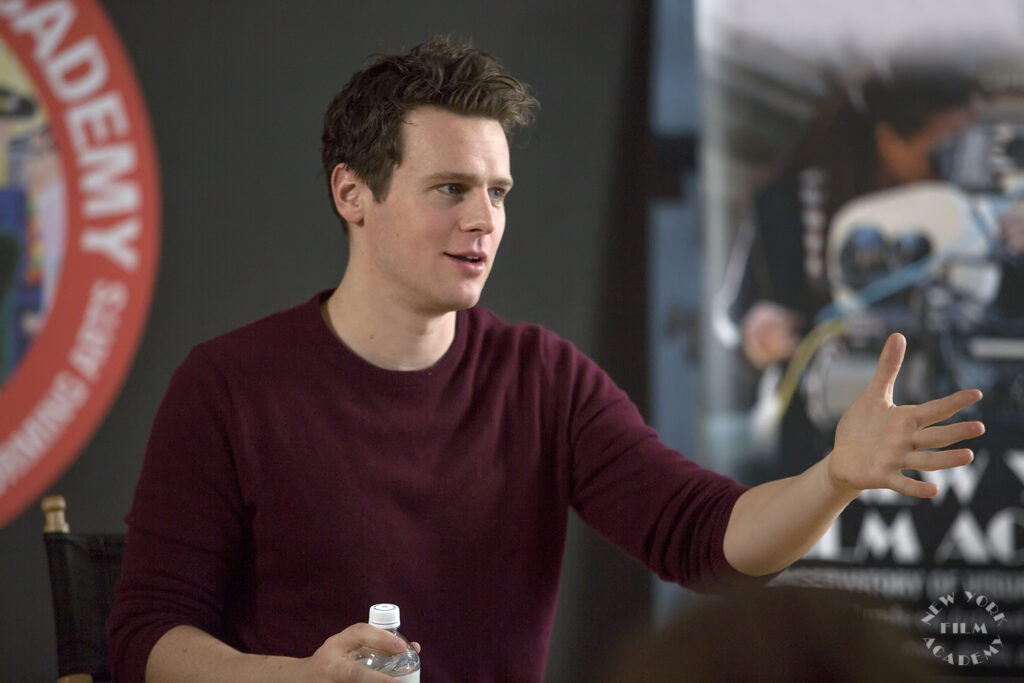 As for the world of film, Groff starred in the first-ever screen adaptation of author David Sedaris's work, C.O.G., in which he portrayed a character based on Sedaris himself, and as the voice of Kristoff in the Disney animated feature, Frozen. On television, Groff portrayed the recurring role of Jesse St. James in the Fox series Glee, and from 2014 to 2015, he starred as Patrick Murray in the HBO series Looking. In 2017, Groff has gone on to star as Holden Ford in Netflix's Mindhunter.
The event opened with an introduction where Groff spoke a bit about himself and his journey into the business. Hailing from Lancaster, PA and working a lot at the local Fulton Opera House, Groff decided to take a job on the non-union tour of Sound of Music. From there, he moved to New York City and waited tables for a while until his first big break into Broadway.
The class developed into a workshop in which Groff coached six of our Musical Theatre students, and was totally impressed by their singing and acting abilities. He worked with each of them to find a different and more personal approach to each of their songs.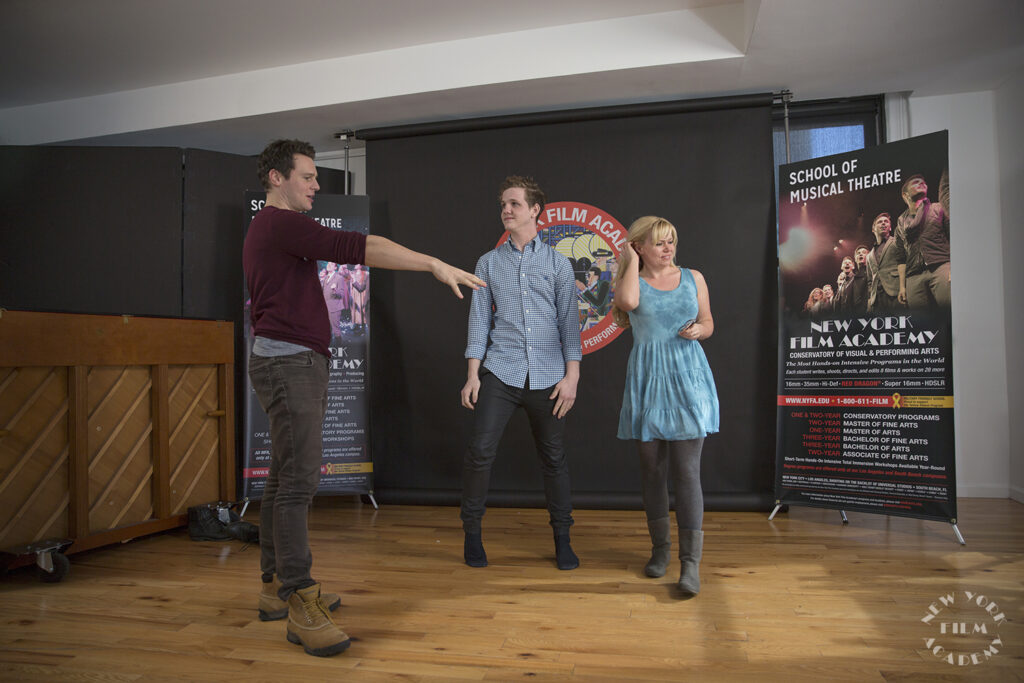 "It was an honor to have such a well-rounded and admired actor spend his morning with our musical theatre department," said NYFA Musical Theatre Creative Director, Kristy Cates. "He was patient and kind and gave incredible direction and advice. It's extremely valuable for our students to see that someone who is so incredibly successful can still be humble and kind. He provided inspiration to our students…inspiration that will live with them for a very long time."
Groff ended the class with a question and answer session where he gave the sound advice to not compare yourself to others, to find a supportive group of friends in this crazy business and to continue to find new ways to be inspired.
"I was so thrilled to find that the students at NYFA are as fearless as they are talented," said Groff. "It was an honor and inspiration to work with them."
As you tell from the photos, it was a wonderfully inspirational experience for our musical theatre students and all involved!
Interested in pursuing a career in musical theatre? Our variety of Musical Theatre Programs will help develop your acting, singing, and dancing skills with the support of a Broadway-level faculty. Visit our Musical Theatre Program page to learn more.
by nyfa