On December 7, Anthony B. Richmond, ASC, BSC, New York Film Academy-Los Angeles (NYFA-LA) Chair of Cinematography, was invited to the second International (Guangzhou) Film, Television and Animation Education Forum at Guangzhou Academy of Fine Arts in Guangzhou.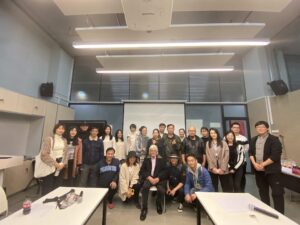 In addition to working closely with talented, hard-working students as Cinematography Chair, Tony Richmond is a London-born, BAFTA-winning cinematographer who has shot numerous productions, including The Man Who Fell to Earth, Don't Look Now, The Sandlot, Legally Blonde, and Sympathy for the Devil.
As the guest speaker of the forum in Guangzhou, Richmond was able to share his decades of experience in cinematography, highlighting his skills in visual storytelling through clips from many of the critically-acclaimed films he's worked on. Richmond was also able to take questions and interact with the audience.
Two days later, on December 9, Richmond conducted a storyboard workshop at Guangzhou Academy of Fine Arts, where he worked with students, designing storyboards and shot lists. They then discussed what they had done and how they would shoot their projects. Students really enjoyed the workshop and had done some impressive work on the storyboard designs.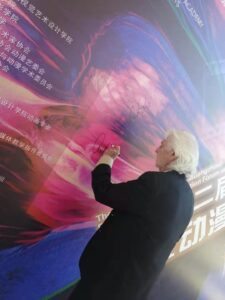 On December 10, Anthony had a meeting in Shenzhen with Mr. Huang, Lin Ma, Xinning Wang and other senior filmmakers in Shenzhen. Mr. Huang is a director and the chief executive officer of Oriental Legend; Lin Ma is a producer; and Xinning Wang is the representative of Shenzhen Kingmouse Pictures Corporation. During the meeting, they exchanged ideas on the differences in filmmaking between China and America as well as the development of today's movie market in China. 
All in all, Tony Richmond's trip was an informative and enlightening one that strengthened the continued relationship between New York Film Academy and the visual arts students and institutions of China.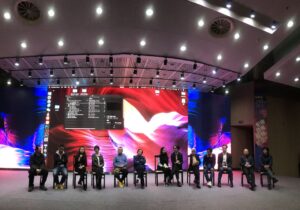 by nyfa