In addition to the two live action shorts and a documentary short, the New York Film Academy will be screening two animated short films at this year's Venice Film Festival.
Both films were created in NYFA's 3D Animation program as collaborative projects.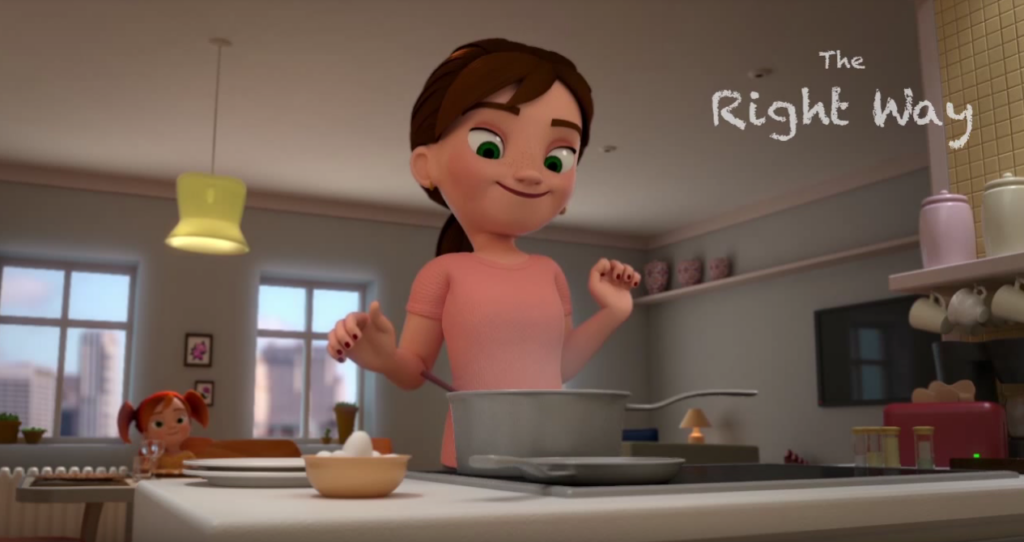 One of the films, "The Right Way," was created by Elena Zobak Alekperov and Flavia Groba Bandeira. The short story is about a mom trying to do the right thing raising her child, but sometimes things are not what they seem to be.
"The inspiration behind this video was taken from my life," says Zobak. "I wanted to share my experience of being a parent and trying to do the right thing with everyday life choices. And since sometimes we're a little bit hypocritical with all this 'right approach,' this funny scenario just came to mind."
Flavia was responsible for environment design as well as the overall look.
"I tried to fit the environment to the characters personality or, in the case of the girl, her imposed personality by the mother," said Groba.
"It sounds trite to 'write what you know,' but by doing so, this team was able to tap into the emotions—humor, frustration, love, contradiction—that make this mother-daughter relationship so relatable, and so funny," said NYFA 3D Animation & Game Design Chair, Phoebe Elefante. "The high level of technical expertise exhibited in the production is seamless, so the audience can be completely immersed in the storytelling. That's the kind of mastery to which we encourage all students to aspire."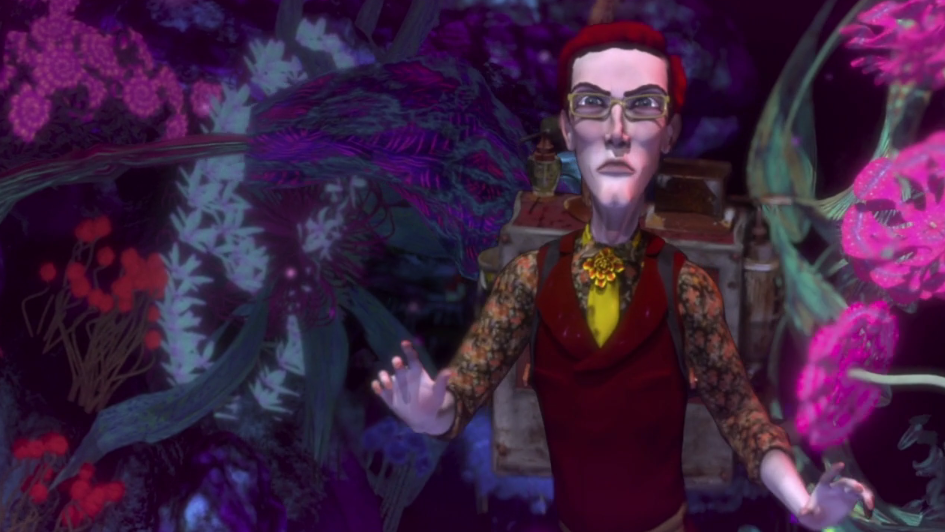 The other animated film that will screen at the NYFA Showcase in Venice is "The Perfumist," which was a collaborative effort amongst several animation students — Yukari Akaba, Shannon Lee, Daniela Lobo Dias, and Sandra Rivero Ortiz.
"The Perfumist" is a dramatic story highlighting the battle of "Machine-Equipped Man" against "Cosmic Nature." Seeking the perfect scent for his perfume, Benedict Malville runs into the consequences of trampling on sacred, natural ground.
"I love this short film for many reasons," said Elefante. "Its exquisite beauty, its dark humor, its depth. But I am most proud of this short because it is creative collaboration at its best. Each woman worked to showcase the others' talent, and together they were able to produce something exceptional — even beyond what each could have done by herself. That embodies the spirit of ambition and cooperation I hope to see in every student."
The animated shorts will be introduced on September 1st by NYFA alumnus Giorgio Pasotti ("The Great Beauty," "After Midnight," "Salty Air") at the brand-new Venice Production Bridge platform at the Spazio Incontri of Venice's Excelsior Hotel.
by nyfa