The third semester MFA Cinematography students at New York Film Academy's Los Angeles campus have been busy! Following their two weeks shooting on the Universal Soundstage, the cinematographers jumped right into the Underwater Workshop, learning tricks and techniques for capturing great underwater shots.
The two-day workshop was taught by instructor Tom Boyd, one of Hollywood's top underwater camera operators with credits including Little Miss Sunshine, Heroes, and Crimson Tide. Students began with a visit to Hydroflex, the industry leaders in underwater camera support, where they learned the specifics of how to use different underwater housings to keep the camera protected. They talked about the challenges of working below the surface and the optical effect that water has on focus, movement and composition. The students finished the day by learning about the proper safety protocols and prepping the equipment.
After getting their hands on the gear during the first day, the students were ready for day two: the underwater shoot. The students worked in the pool at Aqua Adventures, shooting takes with a professional stunt diver. They photographed a scene that starts on the deck, but then takes the camera underwater to follow the actress as she falls off the edge and into the pool. With Tom's guidance, the students learned how to approach this challenging scenario and nail the shot.
The Underwater Workshop is a truly unique course offered in the MFA Cinematography program at NYFA in Los Angeles. Students have the opportunity to learn about creating images in a different environment while grabbing some great footage for their reels.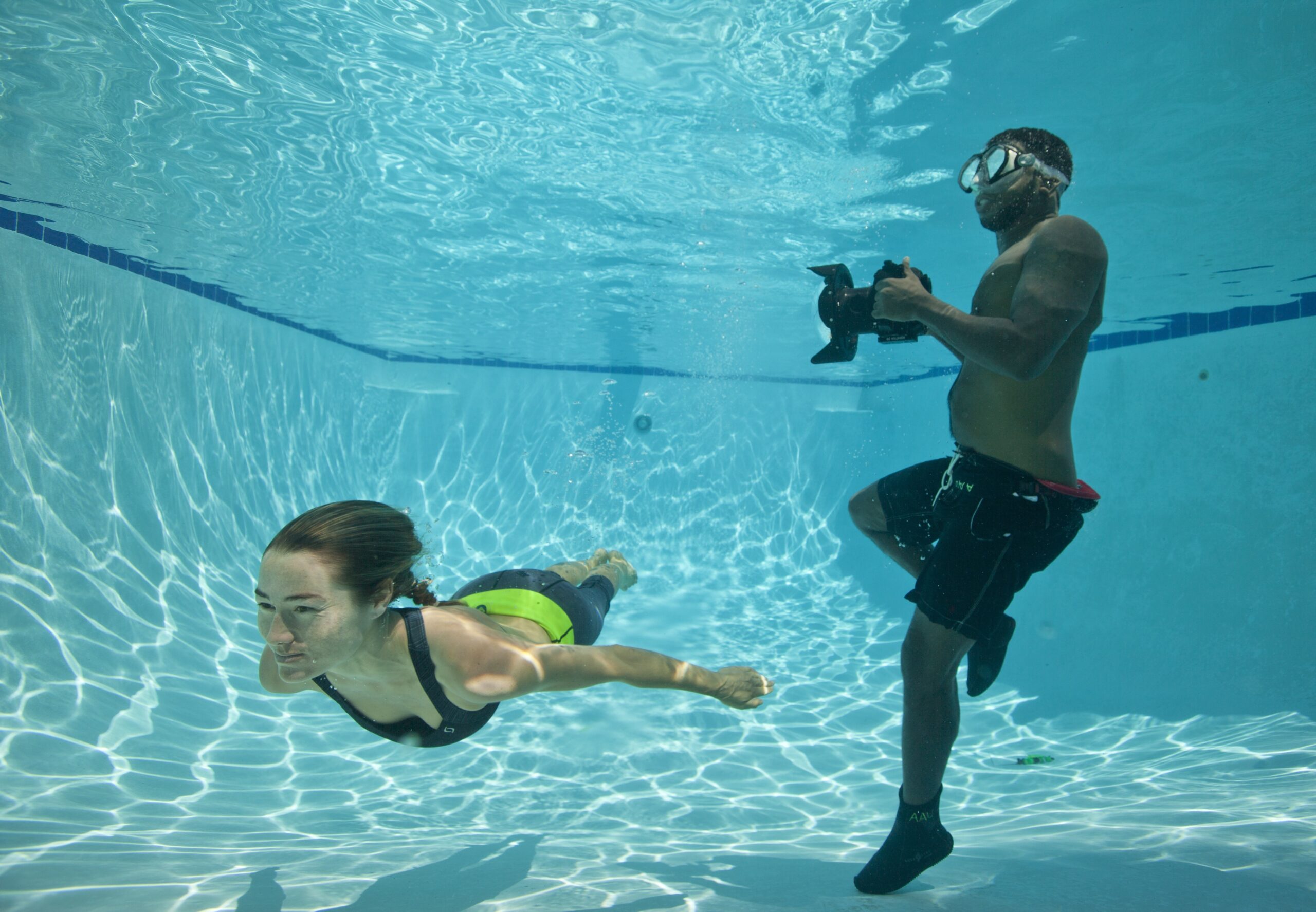 by nyfa