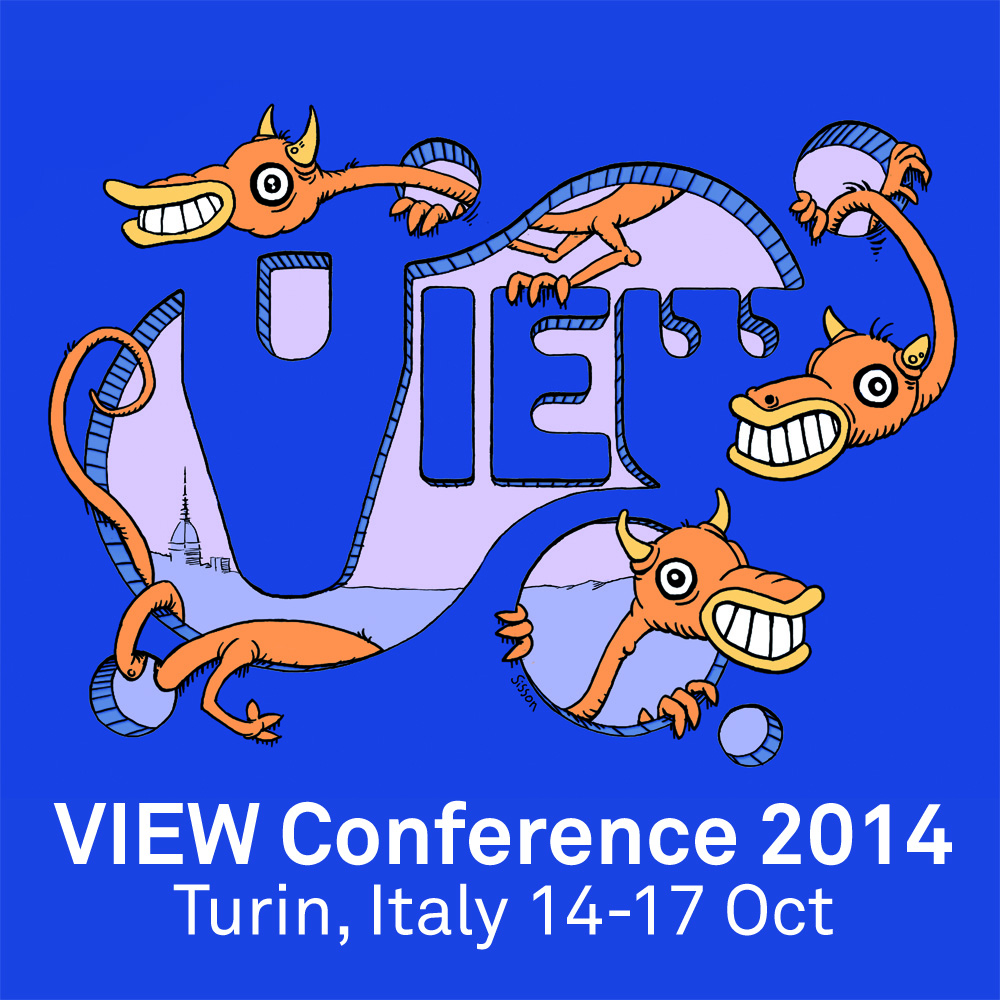 Here are some exciting opportunities for our 3D Animation and Game Design students to not only have their projects reach a wider audience, but also win an award! VIEW Conference, an annual international computer graphics conference, has announced a series of contests for 2014 aimed at both students and non-students.
Firstly, the VIEW Award 2014 is open to any filmmaker who has made an animated short film using 2D/3D animation and VFX in the past two years. Filmmakers can choose to submit in the following categories: Best Short, Best Design, Best Character, and Best Digital Visual Effects. The deadline for submission is August 31, 2014 and the award for first prize is 2,000 Euros.  More information can be found here.
For those filmmakers interested in using their art to address social issues, this year sees the creation of the VIEW Social contest aimed at artists who have created a 2D/3D or VFX animated feature, short, music video, and piece of advertising with a focus on social themes in 2013 and 2014. Applicants can submit in the categories of Best Gameplay, Best Art Design, Best Architecture, and Best Music by August 31, 2014 to compete for a grand prize of 1,000 Euros. Learn more here.
Emerging game designers have the chance to submit their original video games by September 15, 2014 in the categories of Best Gameplay, Best Art Design, Best Architecture, and Best Music. View more here.
For anyone who has a passion for comics, another new addition to this year's conference is the VIEW Comics Contest in which applicants are encouraged to create an original comic based on a previous edition of the conference. The deadline for entries is August 31, 2014 and entrants will compete for a 500 Euro prize. Discover more here.
Finally, for those either from Italy or interested in telling stories about Italy, the ITALIANMIX competition welcomes works across genres and visual forms that, if chosen, will be included in the program for VIEWFest 2014.
So if you're looking for a platform to showcase your work and win an award, consider submitting today.
by nyfa