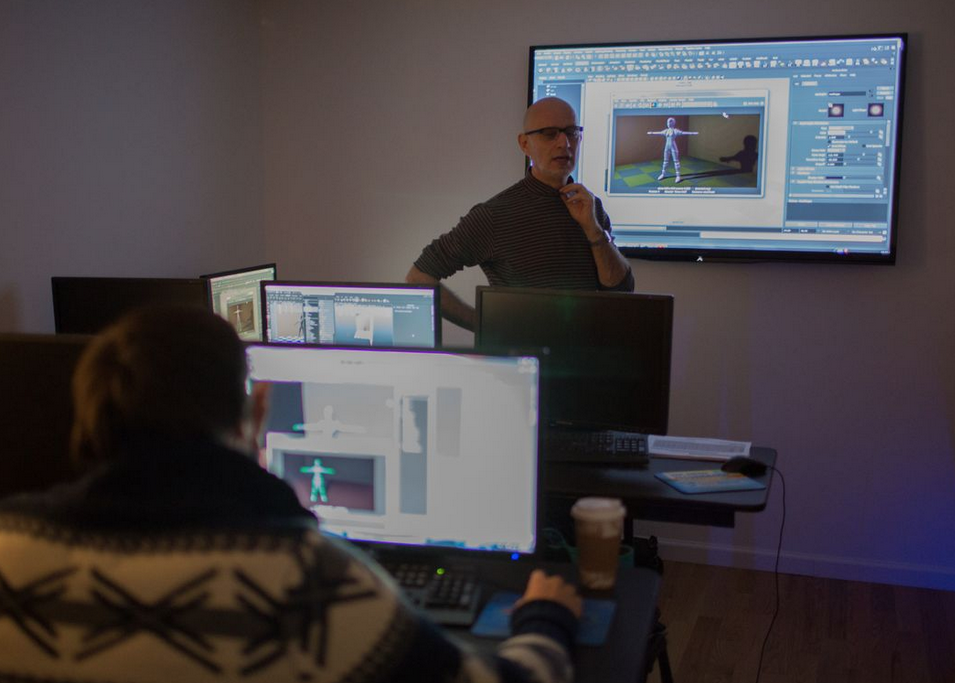 The New York Film Academy is bringing its hands-on intensive Animation School to the brand new Battery Park campus. Headed up by Chair Robert Appleton, NYFA's Animation School is one of the premier facilities to learn the art of 3D Animation.
The curriculum provides lessons which incorporate widely used, industry-standard software. During the first semester, the primary program used is Autodesk Maya which focuses on 3D modeling and animation. Although, students also work with Adobe Photoshop and After Effects.
In the second semester, students begin using Pixologic's ZBrush for high-poly (extremely detailed) modeling. Working with ZBrush is like working with digital clay, and is often very intuitive for fine artists. Students also learn how to composite using The Foundry's Nuke industry standard software. Compositing is "putting the pieces together" for a shot. This includes working with green screen footage so live actors can be relocated to CG environments, and in our case culminate in the student integrating a CG character into live action footage. Something we take for granted these days on the big screen. Furthermore, this character will be animated using motion capture, so the students even get a chance to go to a Mo-cap studio and hop around on a stage, getting in touch with their inner actor.
In addition, the animation program introduces students to scripting— programming specialized for use with CG — using the languages MEL script (a proprietary Maya scripting language) and Python, which is widely used for all sorts of applications.
NYFA's classroom computers are fully loaded with the software needed; however, students can frequently benefit from educational discounts that can be found for many programs when working outside of the school. In fact, Autodesk makes most of its programs available in educational, yet fully-functional versions free of cost. After completion of the course, the student will graduate quite the software polyglot and be well prepared for the professional world of animation!

by nyfa